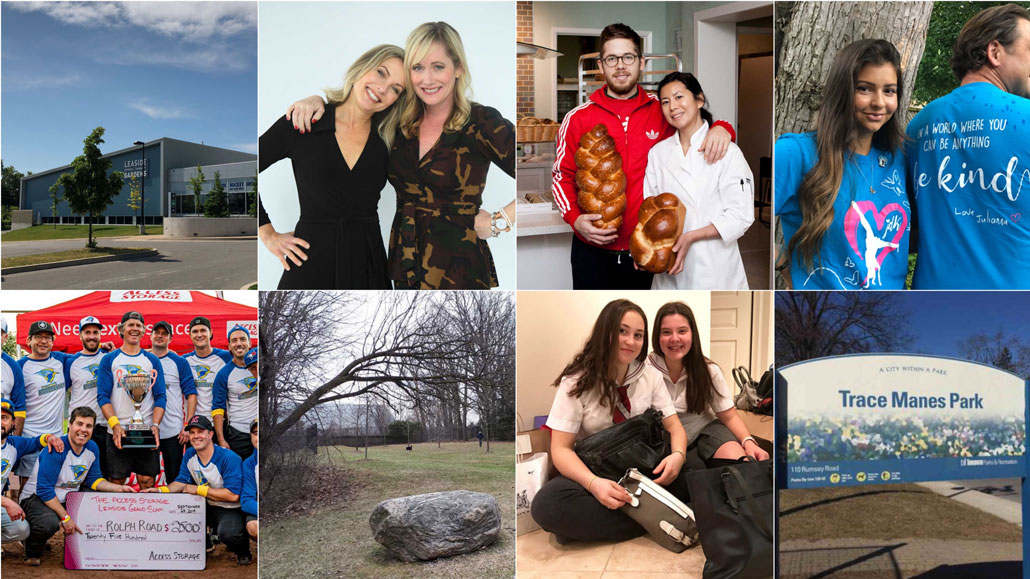 In this week that bridges two decades, we take a look back at some of our top stories from 2019.
Local Businesses
First up, Leasiders were interested in stories about local businesses. Two articles that resonated with readers were about Leaside clothing company Dotty and baked goods retailer Charmaine Sweets.
Heather Bolt turns passion into fashion at Dotty Dress Studio
Sports
On Day 2, we take a look at some sports-related stories in Leaside. Do you remember when the Stanley cup came to Leaside? Did you catch the amazing story about the Leaside Flames team who travelled to Manitoulin Island with over 450 (!!!) pieces of donated hockey equipment to distribute to the community of Wikwemikong? Read on!
Giving
On Day 3, we take a look at some giving-related stories in Leaside. Have you heard about "Fill a purse for a sister" or "Just Do Kindness"? Did you read about the Leaside Dad's baseball tournament that raised thousands for a reading program for a school in need? Here are three articles that celebrate #leasidegiving.
Just Do Kindness, born out of the 2018 Danforth tragedy and Leasiders' inspiration
Parks and Community Spaces

State-of-the-art playground will celebrate Georgia Walsh in style
Leaside Gardens' landlocked backyard to become a public park