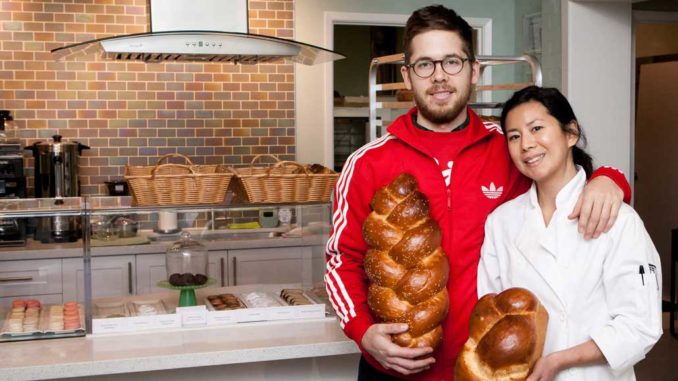 If you think the little white building standing alone at the corner of Vanderhoof and Brentcliffe looks a little like a cake box, you wouldn't be far off. And inside you'll find cakes. And cookies. And a world of delectable treats, fancy pastries, croissants and freshly baked breads. Temptation writ large in flour and sugar.
The cakebox on Vanderhoof is the home of Charmaine Sweets, owned and operated by Teresa Ho and her family – daughter Charmaine, after whom the bakery is named, and her husband Dustin.
Ho prepares cookies, Charmaine makes cakes and pastries, and Dustin is the bread chef. Both Charmaine and Dustin are highly skilled bakers who trained under noted Toronto chef Marc Thuet.
The story of Charmaine Sweets began 20 years ago when Ho first enrolled at George Brown College's Centre for Hospitality and Culinary Arts. She wanted to pursue her lifelong dream of creating fancy cakes and cookies.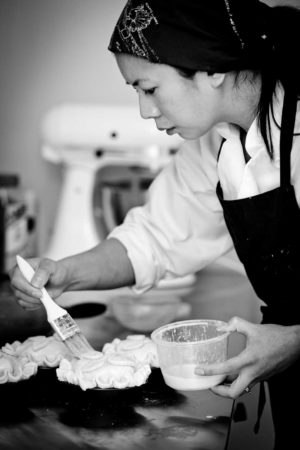 The family opened their doors in Leaside in December 2015. The business started in the basement of Ho's East York home, but later her husband Ken found the ideal location – the former Children's Music Room at 115 Vanderhoof Ave.
"My husband and I noticed this white, brick, freestanding building that looked like a cake box," she says.
"I always had a love for baking and teaching and the cake box-like building was a great spot to set up the business."
Years before, she invited friends to her home, cooked for neighbours and for her church and loved hosting small groups with food as the centre. Little did she know that her eldest daughter would go on to become a pastry chef and marry a baker.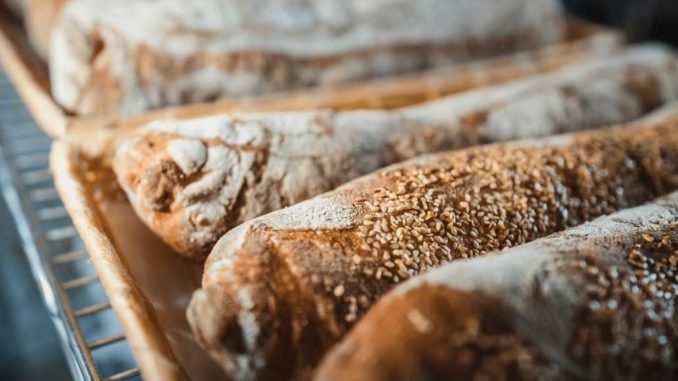 Soon Ho was selling her cakes not just to friends and family but to local restaurants too. She also expanded her business to include wedding cakes.
"We have customers who have supported us from the beginning and always comment on how far we have come," Christine says.
"When Mom first started, the building was to be just a studio with an online cookie ordering program. We have grown to much more since then."
Not just a fine bakery and sweets caterer, Charmaine now also offers education for budding bakers.
Baking courses, held every Thursday evening from 7-9 p.m., are conducted right at the studio.
"It can host up to eight students keeping the class intimate and more private," says Charmaine. "Students are always impressed by the skills they learn and rave about what they get to take home.
"The recipes that Mom chooses to teach are her personal favourites, either passed down from her mother – some have a Hong Kong flair – and most are classic French. She definitely tries to keep things fresh and will include cupcake decoration with fondant, and her latest is the unicorn cake class."
They are also planning to add corporate team-building events as well as host parties.
Ho says, "That's my dream – to have women come in, bond and share a hands-on experience." It's bound to be a sweet one.