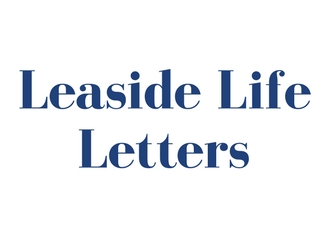 Dear Editor:
When I first saw the article titled "There's more than business at the Leaside Business Park" I was expecting a nice article about the park.  Instead I found a rather unflattering portrayal of the Park as a place of litter and neglected properties. I think this is far from the truth. The Leaside Business Park Association (LBPA) is represented by more than 50 member companies, who take pride in their businesses and their properties.  There are primarily three parts of the article that I would comment on.
Firstly, there is the mention of litter on "the fence and grassy area on the north side of Wicksteed along the fence" and "the south side along the Smart Centre and Home Depot".  These are eyesores for everyone.  But the first is an empty lot that is owned by Smart Centres and as stated the retail mall is also owned by Smart Centres.  They have chosen to not join the LBPA.  The LBPA has called and asked them in the past that they clean this up.  We have now called them again and they have promised to clean up both their property as well as along Commercial Rd and Wicksteed Ave.
Secondly, the article continues by saying "The litter continues eastbound with coffee cups, water bottles, etc on the roadside and business properties, and extends to Beth Nealson and Overlea".  This would then include the entire park.  That is simply not the case.  The businesses in the Park go to great lengths to keep their properties and surrounding areas clean.  It is unfortunate that this article was written just after the snow had melted, when much garbage becomes visible, and before the City of Toronto Clean-up day.  Many businesses actively participate on this day to clean up surrounding properties, including the ravine along Beth Nealson and Leonard Linton Park which runs between Research Boulevard and that is between Vanderhoof Avenue, both of which are City owned properties.
Finally, there is an implication that raw sewage could overflow and flow into the Don River system.  This was a concern many years ago, but now with separate sanitary and storm sewers this is no longer an issue.  This is still of great concern in many residential parts of the City though, including Lawrence Park, where funds have now been allocated to redo this system.
Now that summer is finally here I think you will find the Park is a clean and safe place for both businesses and visitors.
Dag Enhorning, Director and Past President of the LBPA
Re: Leaside Litterati
Each month I look forward to receiving a next edition of Leaside Life and thank you for all the hard work everyone puts into this publication.
I usually read with interest Cheryl Vanderburg's reports of her efforts with respect to Trace Manes Park. I face the Leonard Linton park and am disgusted with the amount of trash left by the roadside, in the gutters and in the park itself. My husband and I cleaned up approximately 10 grocery bags of garbage and recycling one weekend last year and this barely touched the garbage in the area surrounding the park.
I was disturbed by Heather Matthews' letter in last month's edition. While I do believe that the individuals employed by the City Parks department should be cleaning up the parks when they attend at the properties for whatever reason, however to say "we should be leaning heavily on the Parks Dept." in my opinion is not correct. We should be leaning heavily on individuals being responsible for their own garbage and making sure that it is placed in the proper location and not just tossed away for someone else to pick it up, be it a Parks Dept. worker or Cheryl or any other individual.
Unfortunately, because I live on the edge of the Industrial Park, it seems like people believe that they can just dump their garbage wherever they want with no consequences.
Currently, at the corner of Research Road and Brentcliffe there is a large amount of carpeting, garbage bags, and other waste dumped. Elsewhere along Research Road closer to Leonard Linton park there are numerous areas where garbage has been dumped as well as other roads in the Business Park. Despite my reporting these issues to the City through 311 the garbage doesn't get picked up and more and more keeps getting added.
I am a resident of a condominium building, and unfortunately, it is not just people on the outside who don't act responsibly with respect to their garbage, but people on the inside don't respect their fellow tenants or the property in which they live.
With respect to Phil Penney's letter in the same issue, I too have approached Jon Burnside's office with respect to getting some garbage receptacles placed on Vanderhoof Avenue at the bus stops. In this regard I was informed by Mr. Burnside's office staff "It usually takes around 8-10 months to get those approved and implemented…. In regards to the timeframes for the garbage, unfortunately, this is directly tied to the contract the City made with the makers & distributers of the garbage bins. They are effectively free, but we have a limited number of them available every year. In the long run it is a positive balance for the City, but it does take a bit longer to get these approved and installed."
Garbage and recycling issues are a country-wide problem and we all need to pitch in to do something about changing the mentality of people who continue to dispose of their trash in inappropriate ways.
Mary MacIntyre
Re: Tilting at windmills
As sagas go, your ongoing series featuring Leaside Life's knight-errant columnists tilting at the windmills of housing aesthetics leaves much to be desired: not the least of which is the fact that few lives will turn on whether their jousts end in favour of brick façades over stucco or the Tudor style over the International. Surely our very own Don Quixotes seek a far worthier adversary?
If so, might I suggest the defence of Leaside's endangered stock of detached bungalows against the monoptic giants of "teardown and markup" market forces. Victory against this worthy opponent will preserve one of the last vestiges of starter homes in the neighbourhood and ensure the survival of more manageable homes for those needing to downsize. There's honour and virtue to be found in abundance in this battle. Plus, the gory details of the scars and blood-letting sustained will make for a much more thrilling read.
Julian Jones
Re: Letter from Phil Penney
I am feeling very upset after reading a published letter by the above. I am dismayed you would have printed such a letter that degrades those of us who live in apartment buildings. To quote the writer, he says, "I wonder whether people who don't own their own homes are as invested in their community as those of who do."
I live in Garden Court Apartments, and according to the writer I have been made to feel that perhaps I am an unworthy resident because I don't own my own home.
In fact, my veteran husband and I did own our own home until he had a stroke and was transported to Sunnybrook Veterans Centre for four years until sadly he passed away in 2015. I had to sell our lovely home in Barrie so I could get an apartment to be near him and help feed and care for him at the hospital.
Most of us at Garden Court Apartments who are mostly elderly have owned our own home, if not more than one, over our lifetimes and have spent our lives caring for our communities and helping keep our surroundings clean. I am one of those people and know many in my building who pick up litter to help keep Bayview and our apartment lawn and sidewalks clean. Glad to have my say.
Gloria Beatty
Re: Bitcoin comes to Leaside
In answer to the question put by Mr. Asano: "Do I think the idea of a Leaside Dollar is worth exploring?"… "Yes", as the alternative (he) left to "more adventurous" investors. It offers neophytes like me an opportunity to participate safely in a blockchain platform. I feel a need to learn about that, and the scale appeals for risk management reasons. I'd spend only as much as I can afford to lose – not just for the experience, but also "yes" for all the reasons mentioned in Glenn's highly informative article. I expect more pioneering spirits than I would jump in wholeheartedly, with the desired outcome(s). One caveat: perhaps "Leaside" Dollars might be encouraged as an informal moniker, rather than officially, so as not to sully our good name when fraud occurs.
Count me in (or should I say, "deal me in"?),
(Alias) Randolph