Don Valley Art Club
Holiday Show and Sale
Gift Canadian art this holiday season!
See 80+ new artworks in the Gallery and 300+ artworks online!
Weds Nov 22 – Sat Dec 2

Gallery: Womens Art Association of Canada Dignam Gallery, 23 Prince Arthur Ave
Gallery Hours: Tues to Sat 11 am to 5 pm (closed Sun, Mon)
Online 24 hours: www.donvalleyartclub.com/artshowandsale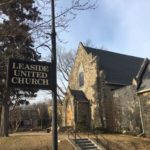 Leaside United Church
832 Millwood Rd. 416 425 1253 https://www.leasideunited.org/
Stay tuned for more events.

Leaside Branch Public Library
165 McRae Drive, 416-396-3835 , To see all Leaside branch programming and activities: www.tpl.ca/leaside.


CFUW Leaside-East York
https://www.cfuwleasideeastyork.ca/

Thurs., Nov. 16 – 7 p.m. In person.
Presenters from Cedarvale Ave. Affordable Supportive Housing for Seniors.
Woodgreen Community Engagement & Housing Support Staff.
Northlea United Church, 125 Brentcliffe Rd.

St. Augustine of Canterbury Anglican Church
Groove Room Coffee House
Fri., Nov. 10, 7-8:30 p.m. Groove Room Coffee House
Listen to great live music by local artists and have a coffee and dessert with friends. The next Cost is a minimum $5 donation to the Flemingdon Food Bank.
We are looking for performers. Contact:

Leaside Garden Society Speaker Series
http://www.leasidegardensociety.org or email:
Stay tuned for more events.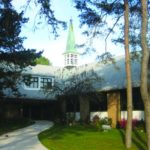 Northlea United Church
125 Brentcliffe Rd., 416-425-5252,
Love Jazz with Faith Amour at Northlea United
Sun., Nov. 5, at 5:00 p.m. (remember the time change that morning!). Enjoy great music and thoughtful commentary.
Taizé
Wed., Nov. 8, at 7:00 p.m. Music and meditation blended in perfect harmony.
Anything but "A Meaningless Hour" one-man play
Fri., Nov. 24 – doors open at 7:00 p.m. Free will offering in support of our refugee fundraiser.

St. Cuthbert's, Leaside
1399 Bayview Ave., 416-485-0329, www.stcuthbertsleaside.com, email: .
Christmas Fair
Sat., Nov. 11, 11:15 a.m.- 2 p.m. Featuring: Art Gallery |Baking and Preserves | Electrical | Jewellery | Kitchenware | Knitting | Royal Memorabilia, Odds & Ends | Toys and Games | Christmas Boutique | Coffee cart while-you-wait.
See you at the Fair!
Tai Chi
Tuesdays, 1:30- 2:30 p.m. in Lamb Hall. Suggested donation: $4.
Coming up in December:
Arts & Style Market – Holiday Edition
Dec. 10, 10am-5pm
45 Esander Drive, Leaside