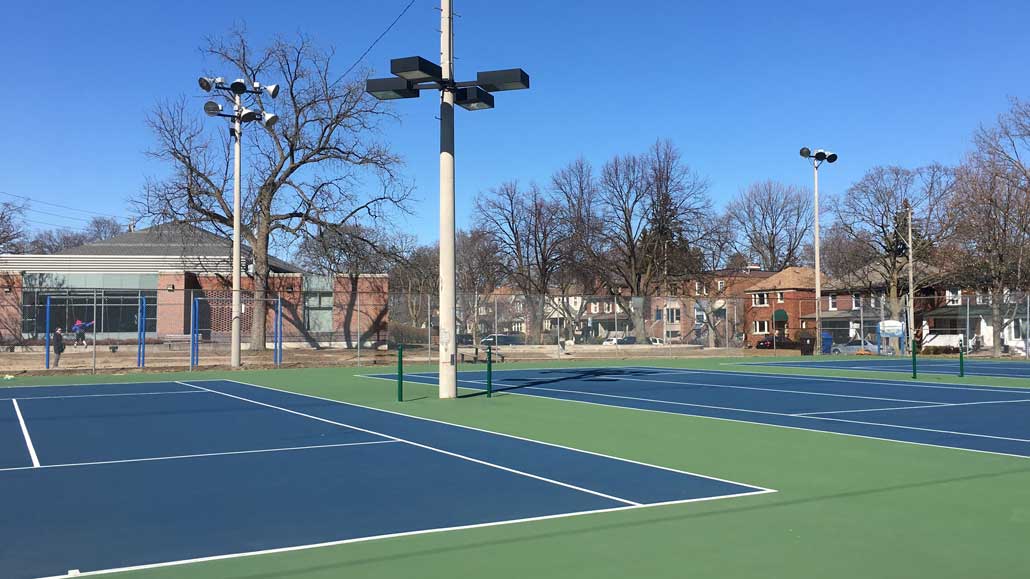 Summer is just around the corner! Kids can't wait to be out of school and parents are thrilled at the idea of not having to make lunches the night before school. Ten weeks of freedom! Ten weeks of sunshine and warmth! Ten weeks of kids in your house. IN your house. Ten WHOLE weeks.
But fear not, Leasiders, help is just around the corner. And by help, I mean a place where you can bring your children for a few hours or more to maintain your sanity and, of course, to offer your loved ones some really great experiences. Who knows? They may just enjoy it as much as you enjoy bringing them there.
Leaside has some fantastic camps right in the neighbourhood. No need to wait for buses to pick up your wee ones or to drive around the city and beyond.
With options for sports, artists, chefs, academics, and more, you and your child will have the summer of a lifetime. Just not always together.
Sports  
Leaside Baseball – located right in Talbot Park (the park beside Leaside High School), elite instructors help kids learn, practise, and improve their baseball skills and enthusiasm for the sport. The camp has full- or half-day options and is open to boys and girls, ages 6 to 13 years old, for the General Baseball Camp, and ages 12 to 16 years old for Elite Baseball Camp. www.leasidebaseball.com/summer-camp.
Toronto Tennis Academy – located at the Leaside Tennis Club in Trace Manes Park (a.k.a. the park beside the library), this half-day (afternoon) camp was named by SavvyMom.ca as the top tennis camp in Toronto. Kids aged 5 to 15 work with instructors to increase their fitness, skill development, and enjoyment of the game. www.torontotennisacademy.com.
PedalHeads – located at Leaside United Church, PedalHeads' full-day and half-day camps for kids from 3 to 12 teach kids from newbies to advanced riders the skills they need to ride their bikes with confidence. Private lessons are also available for kids wanting some one-on-one time with an instructor. www.pedalheads.com.
The Children's Fitness Centres of Canada (CFCC) – located at Millwood & Overlea, CFCC features full- and half-day camps for kids from age 4 to Grade 6. Offering a blend of gymnastics-based fitness, arts and crafts, team-building challenges, health education, and summer-themed activities, CFCC is a great spot for a fun and engaging camp experience. www.childrensfitnesscentres.com.
Hockey Extreme – located at Leaside Arena, half and full-day programs include learn to play for ages 5 to 8, specialty programs for goalies, as well as weeks focusing on puck handling, speed, agility, and shooting, all for kids aged 8 to 14. www.hockeyextreme.com.
Synergy Martial Arts – located on Moore across from Loblaws, Synergy is offering two camps this summer: a taekwondo camp for kids 4 to 14 years along with a Robo Chop camp offering a mix of Martial Arts with Lego Engineering, Coding, and Robotics for kids aged 6 to 14, in full and half-day options www.synergymartialarts.ca.
Toronto Circus Centre – located at Leaside United Church, this circus-themed camp is open to kids 4-½ to 13 (kids must be 5 in 2019). Campers will have the chance to take part in aerial trapeze, juggling, aerobatics, clowning, and more. The full-day camp offers both indoor and outdoor activities www.torontocircuscentre.com.
GymKats – located at 1659 Bayview Avenue, GymKats summer camps feature themed weeks of full or half-day camp for kids aged 4 to 10, along with one week of specialized "ninja camp" for kids 7 to 12. A bright and colourful space in which programs will include gymnastics, games, and arts and crafts. www.gymkats.ca.
Toronto Hapkido Academy (THA) – located at 1669 Bayview Avenue, this full- and half-day camp is for kids ages 5 to 12 who are new to or experienced in martial arts. Along with learning and mastering cool martial arts moves, kids participate in crafts, outdoor activities, special workshops, and weekly field trips. www.leasidemartialarts.com.
The Arts
Shining Stars Performing Arts –located at 852 Eglinton Avenue East, this musical theatre camp is offered for three individual weeks in August for kids aged 4 to 12. Each week, campers will work on acting skills, choreography, participate in vocal classes, build sets and props, and will present their show at the end of the week. Campers get a pizza lunch on the Friday of each week. www.shiningstarsperformingarts.com.
Canadian Contemporary School of Art – located at 109 Vanderhoof, CCSA is offering full and half-day camps for kids 5 to 12. With amazingly creative weekly themes, kids will have a myriad of opportunities to keep their imaginations active through multiple art activities.
www.ccsa.art.
Bravo Academy – located in Leaside Presbyterian Church, this full-day musical theatre program is offered three individual weeks in July for kids aged 7 to 12. Campers will have hands-on experience in all aspects of producing a musical from backstage to onstage. www.bravoacademy.ca.
Turning Pointe – located at 105 Vanderhoof Avenue, Turning Pointe offers half day camps for 4 to 7 year olds and full day camps for 6 to 13 year olds. Programs include hip hop, acrobatics, cheer, musical theatre, and general fun camps for the younger kids. www.turningpointe.ca.
Cooking
The Loft at Longo's – release your child's inner chef with Longo's summer cooking camp. Kids 6 and up will learn kitchen basics working as a team to create culinary masterpieces which they have the opportunity to taste and take home along with the recipes for each dish. Camps run from 10:00 a.m. until 1:00 p.m. www.longos.com.
Pets
Pawsitively Pets – located at Northlea United Church at 125 Brentcliffe Road, Pawsitively Pets runs a fun, educational, hands-on animal summer camp for campers 4-14 years old. The program includes different animals for hands-on experience, as well as a variety of animal enrichment and art projects and outdoor multi-sport activities. Full-day camps are offered for all age ranges with half-day options for kids 4 to 5 years old. www.pawsitivelypetskidscamp.com.
Coding 
RP4K – located at Leaside United Church, RP4K gives kids ages 7 to 17 full or half-day hardcore, intense, and fun coding camps which focus solely on teaching game programming. Campers learn real programming without using game-making software with a ratio of a maximum of four students per instructor. www.kidsprograms.ca/location/rp4k-toronto-leaside-united-church-of-real-programming-4-kids-rp4k.
Maker Kids – located at 1661 Bayview, Maker Kids offer full-day camps for kids in grades 1 to 8. Weekly themes include coding, robotics, and Minecraft. Games and park time are also included to break up the day. https://makerkids.com/leaside.
Cultural Experiences AND Money Savviness
Explorer Hop – located at St. Cuthbert's Church, this unique camp features three individual camp options for kids aged 10 to 14, and one for kids 7 to 10. Camps for 10 to 14-year-olds are divided into ones on entrepreneurial skills, managing and investing money, and the fundamentals of law. Around the World in 5 Days camps for the 7 to 10-year-old set allow kids to learn about various cultures through art, music, sports, and other activities. Leaside Life readers using the code SUMMERFUN30 will receive a $30 discount off each camp. https://explorerhop.com/products/camp-millionaire-kids-learn-about-money-summer-camp-ages-10-14.
General Summer Camps
Northlea Community Day Care – located at Northlea School, this full-day camp for kids who were enrolled in JK to Grade 6 in this current school year (2018-19) offers a vast array of activities. From swimming at the Holland Bloorview pool to Let's Talk Science, Sportball, BPC Art, Synergy Martial Arts lessons, and more. https://northleachildcare.com/summer-programs.
Rolph Road/Leaside Daycare – located at Rolph Road School, this full-day camp for kids ages 4 to 12 presents a broad range of opportunities including swimming, field trips, sports, Mystic Drums, arts and crafts and lots more. https://leasidedaycare.com.
With fun to be had right in the neighbourhood, summer can truly be the most wonderful time of the year.