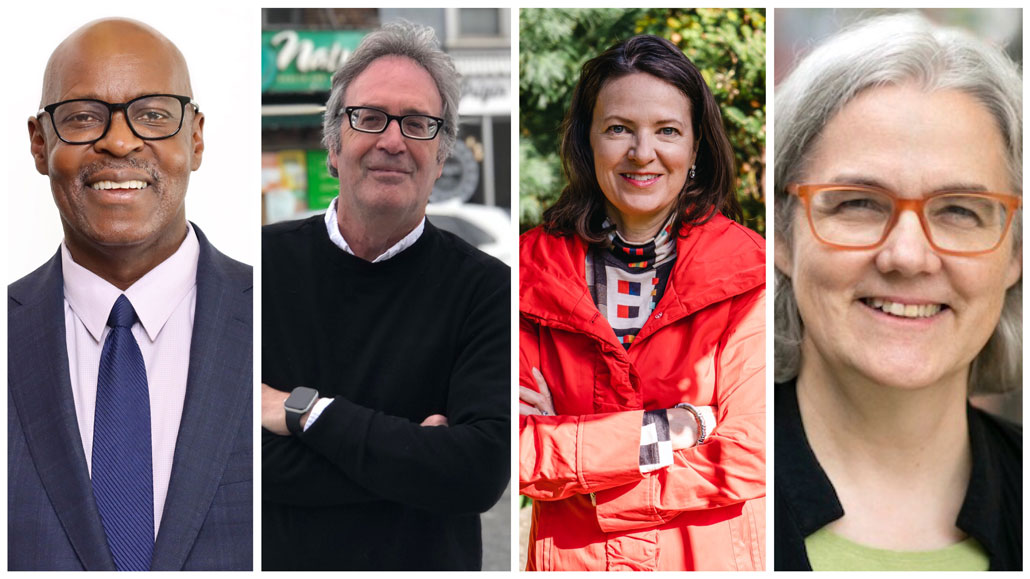 The Don Valley West electoral district is set to be Ground Zero for some of the fiercest competition in the upcoming 2022 provincial election, on June 2.
Much has changed since DVW's last provincial election in 2018 when Liberal Kathleen Wynne squeezed out a victory over Conservative Jon Kieran by a margin of just 181 votes. Since then, we have endured a pandemic, grown as a neighbourhood, and for the first time in almost two decades we will see an entirely fresh set of candidates vying to become the next Don Valley West MPP.
After first winning the riding in 2003 and holding the position of our MPP for upwards of 19 years, Wynne has stepped down as the Liberal candidate. During her time as MPP, Wynne also served as the 25th Premier of Ontario, succeeded by Doug Ford and the Progressive Conservatives. With the resignation of Wynne and the 2018 election ending in an 18.12% decrease in Liberal votes, an 11.07% gain for the NDP, and a 7.86% increase for the Conservatives, all parties are looking for the opportunity to transform Don Valley West into their next seat in the Legislative Assembly of Ontario. This is easier said than done, but all parties have come prepared.
This election will be a defining one for Don Valley West. For years our riding has been a Liberal stronghold led by Kathleen Wynne, but with faltering Liberal votes and the appointment of extremely qualified candidates in all parties, election night will be a real nailbiter. Could the increasing split of parties on the left make way for the first Conservative in decades? Will the Liberals hang on to Don Valley West for another term after suffering losses in 2018? Will growing public support for the NDP culminate in their first victory in DVW? Only time will tell. Whomever you support, remember, Election Day is June 2nd with many options to cast your vote, including extended advance voting and mail-in ballots.
Stephanie Bowman, Liberal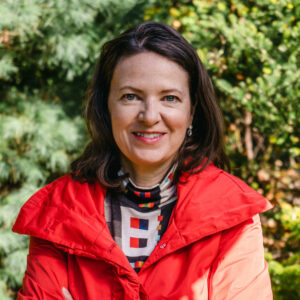 After retaining a mere seven seats in the Legislature and losing party status in 2018, the Liberals have appointed Stephanie Bowman as their candidate to continue the historical Liberal control in Don Valley West. An accountant by trade, Bowman is a former bank executive who recently served as a member of the board of the Bank of Canada. Previously, she acted as a long-time senior executive with Scotiabank as well as a partner at accounting firm Ernst & Young. Born in London, Ont., Bowman is a mother of two young adult children, who, along with her husband, have lived in the riding for more than 27 years.
The Liberals also have a new face as the leader of the party in Stephen Del Duca, a long-time political staffer, MPP and former cabinet minister. The Liberal platform centres around increasing access to affordable housing, adding more equitable access to health care and public education, and introducing added protections for the environment.
Over the last four years, I have been frustrated with how the Ford government's decisions have negatively affected our community, e.g. overturning the Midtown in Focus plan in favour of irresponsible development. Climate change, healthcare, seniors care, and more have been undermined under the Ford government, and I believe the residents of Don Valley West deserve a more thoughtful and proactive government. The Ontario Liberal Party can deliver that government to the residents of Don Valley West, and I wanted to step up to help make that happen. — Stephanie Bowman
Sheena Sharp, Green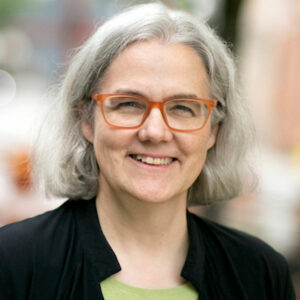 The Green Party has struggled historically in Don Valley West, but playing on the potential for growth following the resignation of Kathleen Wynne, the Greens have put forward one of their highest profile candidates to date. Sheena Sharp is a founder and principal architect at Coolearth Architecture Inc., a firm that designs buildings for an emissions-free future. Living in the riding for more than 20 years, Sharp is a fellow of the Architectural Institute of Canada and has served as president of the Ontario Association of Architects. Sharp stated that a vote for the Greens will send a strong message to the other parties that a focus on climate action is important. She says the Liberals and the NDP are only green when convenient, and that a Green in the legislature would help keep the government on track regarding climate change.
Right now we have an opportunity to take a new direction for future generations. We need to transition to a clean fuel economy. We have the technology, and the capacity, and we can afford it, with barely a dent in our lifestyles. I'm running because the other 3 main parties are not acting effectively, in fact they all just voted for a pipeline! We have to stop this nonsense and summon the courage to change. — Sheena Sharp
Mark Saunders, Conservative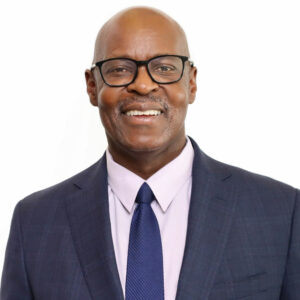 The Progressive Conservatives are waging an intense campaign against the incumbent Liberals by selecting former Toronto Chief of Police Mark Saunders as their Don Valley West candidate. Saunders served as the first Black Canadian to lead the Toronto Police, the second in Canada to do so. During the pandemic he worked on the COVID-19 vaccine task force, while also playing an integral role as the province's special advisor for the Ontario Place redevelopment project. Saunders is a resident of North York and is married with four grown children. During his launch party held at the Leaside Pub, Saunders said that after retiring from the Toronto Police in 2020, he realized he was not yet done serving the people of Toronto.
Ontario PC leader and current Premier Doug Ford stated: "Mark brings an incredible amount of experience serving with the Toronto Police Service for nearly four decades. I'm thrilled to have him join our team, and have no doubt he'll be an incredible voice at Queen's Park."
Don Valley West is comprised of vibrant and diverse neighbourhoods, with Leaside right at the heart of the city. Over the years this riding has had strong representation, and I am running to be your voice in the PC government. With 38 years of public service working in all of Toronto's neighbourhoods, I understand that listening is the key to finding common ground and delivering solutions for communities. Leaside and Don Valley West deserve an MPP at Queen's Park who has a seat at the government table to voice your concerns, and who can get things done. — Mark Saunders
Irwin Elman, NDP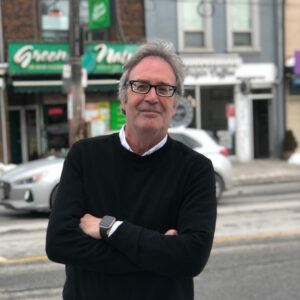 The New Democratic Party hopes to build on their 2018 momentum after experiencing the largest vote increase since the creation of the Don Valley West riding in 1996. They have landed on Irwin Elman, a long-serving educator, counsellor, youth worker, and policy developer. Elman worked for more than 20 years as the manager of the Pape Adolescent Resource Centre in Toronto. He holds a Master of Education from the University of Toronto and has also served as Director of Client Service at the Central Toronto Youth Services. More recently, he held the position of Child & Youth Advocate for the Province of Ontario.
NDP leader Andrea Horwath said of Elman: "Irwin's dedication to a better world for the next generation is inspiring. His advocacy for children and youth in our province is highly respected, and I know he can deliver progress for families and working people in Don Valley West."
As Ontario's Child Advocate from 2008-2019, and throughout my life, I have worked for a better community, a better province, a better world. I partnered with children, youth and families so they were heard and their rights respected. I brought diverse peoples together to find solutions. It is this track record I bring to the table. As your representative, I will amplify the voices of Don Valley West where I lived for 15 years. The riding is part of me. I will be your advocate. Of that you can be certain, it is who I am. I welcome your support and vote on June 2. — Irwin Elman
This article was guest contributed by Lucas Flemming.