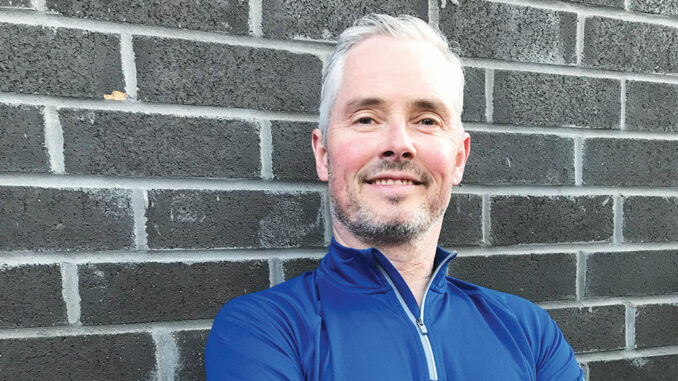 While there are many joys and benefits to owning a property, home ownership can also be fraught with issues that cause problems and prompt owners to ask the classic Ghostbusters question, "Who ya gonna call?" Toronto Star columnist Heather Mallick asked this very question recently in "The Case of the Vanishing Home Repair Guys," in which she bemoans the lack of reliable handymen.
There are, however, many lucky homeowners in central Toronto (full disclosure: I am one of them) who know exactly who to call: Rob Hughes, "home technician," as he calls himself. Rob lives in Leaside with his wife, Erin, an elementary teacher at John Ross Robertson, and son Cameron, a Grade 11 student at Leaside High School. The majority of Rob's clients live close by in North Toronto, Leslieville, East York and Leaside.
The home technician grew up in Don Mills and for 20 years worked as the production manager in a family business called Home Aid Products, which developed, manufactured and distributed products to assist elderly and disabled people, such as grab bars, shower seats and walkers. But he was always interested in working with his hands, starting with building forts behind their cottage, then graduating to restoring cars and boats, and doing small engine and cottage repairs. So, when the business was sold in 2010, Rob changed careers and attended George Brown College for the gas technician program.
Rob started his business as a home technician in 2011 under the company name of Cosburn Properties Ltd., a salute to his great-grandfather's business building homes in East York. Initial job contacts came from family, friends and Erin's teaching colleagues. But, as he explains, "Over time, through word-of-mouth, I have built up a steady flow of work." He classifies most of his jobs as "general maintenance and repair such as small plumbing issues, replacing lights and fixtures, hanging shelves and repairing water damage."
He finds it rewarding to solve mechanical problems like ill-fitting doors and windows. But since he works alone, he usually does not take on complicated jobs or those requiring heavy lifting such as decks and fences. One challenging job involved installing a high-efficiency boiler and modern radiators. And a humorous incident occurred when the source of a "gas" smell turned out to be a dead mouse.
Rob has developed working relationships with many customers over the years. Not surprisingly, his customers have nothing but praise for him, citing the excellence of his work, clear explanations, meticulousness, reliability, aesthetic sense and reasonable rates. One of his regulars, Karen Schmidt, said, "What hasn't Rob done for us?" and went on to list everything from replacing faucets and light fixtures to repairing appliances and crown moulding.
Another client, Jolanta Majewska, is impressed that Rob will recommend another professional if a job is beyond his skill level and by his willingness to investigate a heating problem, even on the weekend. A new customer, Leaside Life cycling columnist Holly Reid, likes the fact that Rob lives in the neighbourhood and "understands our aging homes."
Problem is, this handyman is so sought-after that his regulars are worried they'll lose Leaside's best-kept secret.