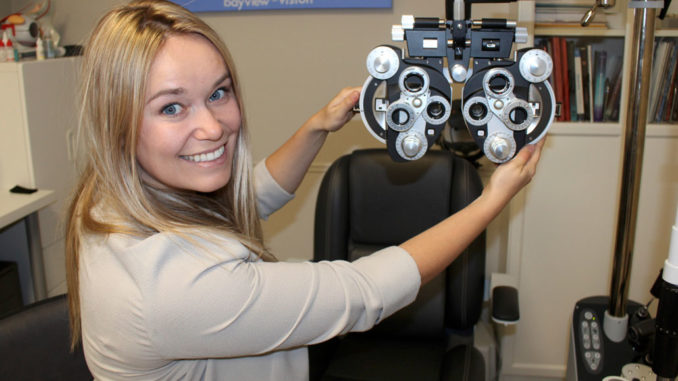 Does your young child see the world the same way you do? Maybe not. But there's a new eye doctor in Leaside who can help.
Binocular vision – the ability of both eyes to focus on an object and the ability of the brain to reconcile and interpret the slightly different images – are what give us the ability to judge distance. It is why we can drive a car.
Most babies develop this ability within the first two years of life. But in some children, something goes wrong: the muscles that control the movement of the eyes and the ability to focus don't develop properly. The brain fails to learn how to interpret the conflicting images and learns to disregard the signal from one eye.
The result is monocular vision, which presents an image of the world as flat, not three dimensional, as you see it. If your child has this condition he or she sees the world in a way you don't. The child's eyes do not move together, a condition commonly described as "cross-eyed" or "lazy eye."
Glasses don't treat this problem. But Dr. Olga Savitska does.
Dr. Savitska recently joined the team at Bayview Vision on the Bayview strip, where Dr. Dennis Bader has been caring for patients, especially children, for more than 40 years.
"She will add a new dimension to our clinic," Dr. Bader says.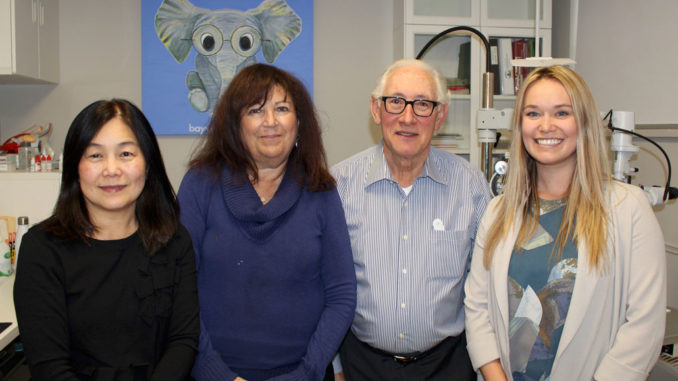 Dr. Savitska specializes in pediatrics, neuro-rehabilitation and vision therapy, a collection of techniques used to correct deficiencies in vision, mainly in children but also in adults.
Dr. Savitska regards the act of vision – seeing something correctly – as a complex neurological processing of information in the brain as well as the mechanical function of eye movement and focus.
So, she tests patients for visual efficiency as well as visual information processing used to examine all aspects of vision. Vision Therapy is the array of treatments used to correct deficiencies.
"In a nutshell, Vision Therapy is an individualized group of exercises that help retrain the visual system and help rebuild pathways or processes that have been disrupted," Dr. Savitska says.
"There are many aspects of our vision and it is not as simple as 20/20. I look at all aspects – eye teaming, eye tracking, eye focusing, visual information processing, visual-motor development – in order to diagnose the problem and help individuals to train the deficiencies."
Dr. Savitska received her Doctor of Optometry from University of Waterloo School of Optometry where she received the distinguished RACH Memorial Award as well as the COVD Award for Excellence in Vision Therapy (College of Optometrists in Vision Development).
"Vision therapy is beneficial for individuals with learning related disabilities, patients suffering from post concussion visual symptoms, and for patients with strabismus and amblyopia (lazy eye). Vision Therapy is safe, drug-free, and effective for both children and adults."
Prescription glasses are a major part of optimizing vision, but having 20/20 eyesight does not ensure good vision.
"The act of vision is the complex neurological processing of information in the brain and integrating this information into the rest of our dominant senses," Dr. Savitska says. "This allows us to visually process information."
In computer terms, seeing is not just about receiving a clear signal – as by using corrective lenses – but also processing that signal correctly.
To attain that goal, Vision Therapy treatment exercises use therapeutic lenses such as prisms and filters, occluders, balance boards, electronic targets and a variety of special tools designed for specific and unique vision therapy activities.
Dr. Savitska is happy to be in Leaside and helping Leasiders' vision. "I grew up in Toronto and family and friends live in Leaside. I hope to be moving here soon, but for now I am an aspiring Leaside resident," she says.