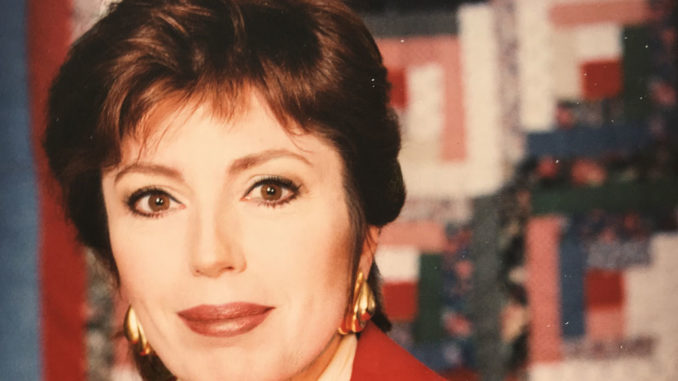 Long-time social justice leader (and one-time Leaside Life columnist) Karen Fraser has been named the 2019 recipient of the prestigious Agnes Macphail Award, which will be given at a ceremony on Sunday, March 24, 2019.
The annual award goes to an East York resident who demonstrates social justice leadership in the community. Named after Agnes Campbell Macphail, the first woman to be elected to the Canadian House of Commons and Ontario Legislature, winners are expected to follow the one-time Leaside resident's motto: Think Globally, Act Locally.
Karen Fraser is an inspired choice to win this year's award. With her entrepreneurial company, Women Like Me, as a base, she went on to found the first women's business network in Canada. Her bestselling book, Women Like Me – The Women's Business & Networking Directory, has been published in nine editions as a networking support system for Canadian women.
Her decades of social justice leadership were the reason Mallory Crescent neighbour Sally Spofforth chose to nominate Karen Fraser. When teaching at Marc Garneau, Spofforth "often heard mothers of students talk of their rewarding and life-changing experiences after attending Karen's entrepreneurial classes."
It's her ability to adapt to change that helped Karen and her partner, Ron Smith, respond to the horror of discovery that her property was the setting for the Bruce McArthur nightmare. Instead of posting "no trespassing" signs as recommended by police, she held inspiring, healing community events for the neighbourhood.
And upon hearing that she was to be this year's recipient of the Agnes Macphail Award, Karen said: "Agnes Macphail never gave up. This annual award is a little nudge to people not to give up. Social justice is slow, but we are getting there."
The 26th annual Agnes Macphail Award Ceremony will be held at 2 p.m. on Sunday, March 24, 2019, at East York Civic Centre, 850 Coxwell Avenue. All are welcome to attend.