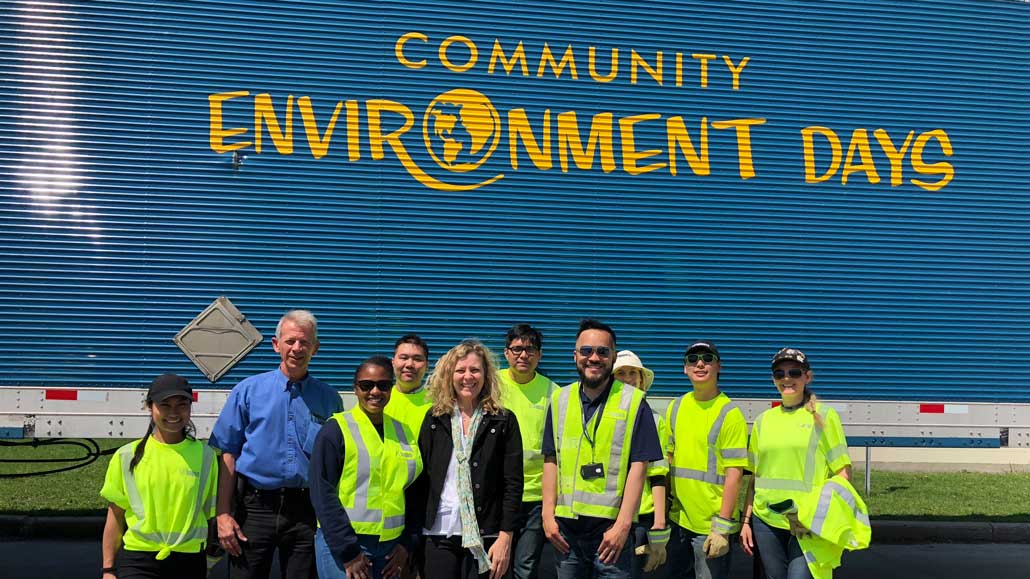 In 2017, the City of Toronto diverted 395,907 tonnes of residential waste from landfill. This substantial waste diversion is supported by successful City programs including blue bin recycling, green bin organics, yard waste, household hazardous waste, grasscycling, and backyard composting. Notably, City staff have also identified Community Environment Days as an important initiative to divert waste from the landfill – my Ward 15 Environment Day will be held on Thurs., May 9, 4-8p.m. at Leaside Memorial Gardens.
The combined residential waste diversion rate in 2017 was 53%, one per cent higher than 2016. These statistics are collected and published as key performance metrics for the City's Long Term Waste Management Strategy (LTWMS), a plan to guide waste management in Toronto for the next 30 to 50 years.
As the former Chair of Public Works and Infrastructure, I introduced the LTWMS in 2016. This ambitious plan recommends strategies to promote resource conservation, reduce environmental impacts, and maximize the value of items before disposal. The LTWMS commits the City to a 70% long-term waste diversion target and supports our move towards a circular economy and zero-waste future. A circular economy moves away from the current "take, make, and dispose" waste system to emphasize City services that reduce reliance on non-renewable resources, reduce waste, and optimize resource life cycles.
Despite the progress we've made in the last two years, many recyclable and compostable materials continue to be disposed of in the garbage. For example, City staff estimate that almost 40% of the 500,000 tonnes of residential garbage sent to the landfill every year is organic material that should be put in the green bin.
I would encourage you to bring your non-landfill items to my Environment Day for proper disposal or re-use. Alternatively, I will be hosting an earlier Environment Day in the north part of Ward 15 at York Mills Collegiate (490 York Mills Road) on Saturday, April 6, 10 a.m.-2 p.m.
Environment Day is a great opportunity to clear out items found during spring cleaning such as used electronics and household hazardous waste. You can bring everything from old computer equipment to compact and fluorescent light bulbs for disposal and recycling. You can also bring items for donation such as sporting goods, books and gently-used dishes.
City staff will also be giving out one cubic metre of compost per household – for free!
Several groups that have partnered with the City on this program will also be attending, including:
• Solid Waste Management Services
• Toronto Water
• Live Green Toronto
• 311 Toronto
• Toronto Hydro
• The Salvation Army
I hope to see you there!