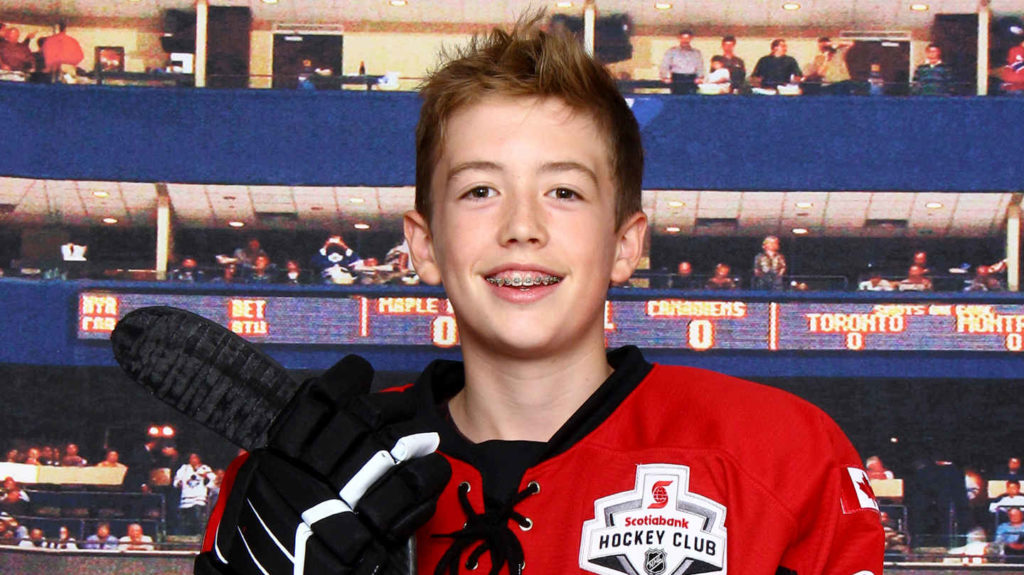 "Kids these days!" It's a classic phrase used by every generation often forgetting their own adolescent shenanigans. But if you have the chance to sit down with teens as I do, "kids these days" followed by a head shake may just become (as it has for me), "kids these days give me great hope for the future."
In this month's profile of a local hockey player, meet Sam King, a Leaside teen who is both a solid hockey player and an all-round great kid. A graduate of Northlea and currently in Grade 10 at Leaside High School, King plays left wing with the Minor Midget A Leaside Flames.
King is a confident but humble 15-year-old who sits on his school's student council and is involved in multiple extracurriculars, including DECA, a business and marketing program which, King knows, will provide him with fundamental leadership, communication, and time managements skills. He is currently contemplating a possible career in physical therapy or as an athletic trainer and has already looked into the various university programs available.
While hockey is King's favourite sport, he also participates in sports both in and out of school, including tennis, volleyball, soccer, badminton, and basketball.
King began playing hockey at 8 and has since moved among the Select, AA, and A levels. Looking to the future, he says he would like to play hockey all the way through Grade 12, but will have to see what his workload will be in the year leading up to university.
A young man with impeccable manners and a positive attitude, King met me at his front door with a firm handshake and a welcoming smile, attributes, his coach mentions, that King also displays at the rink. "Sam," says John MacBain, "shows up to every game and practice with a smile on his face, ready to do the best he can. At the end of every game and practice Sam leaves the rink, tired and sweaty, always offering a handshake and a simple, "Thanks, Coach!" Sam's confidence and manners are beyond his years."
King's parents, Sandra and Peter, along with 12-year-old brother Spencer and 11-year-old sister Gracie, are all busy with their own activities, but are clearly a tight-knit, supportive group who are equally affable and gracious.
In terms of his hockey skills, King humbly insists that while he does work hard and is a skilled skater, any success on the ice comes from playing with great teammates. MacBain, meanwhile, points to King's strong hockey IQ and very high compete level as well as his leadership skills on the bench.
While Sam King is a young man with a good head on his shoulders and a personality which is both respectful and respected, he is also a 15-year-old who loves to play the game of hockey and hang out with his friends. One of his favourite hockey rituals? Shooting the pucks off the puck pyramid his coach sets up before games. Because who doesn't like to get that last puck like Sidney Crosby always does!