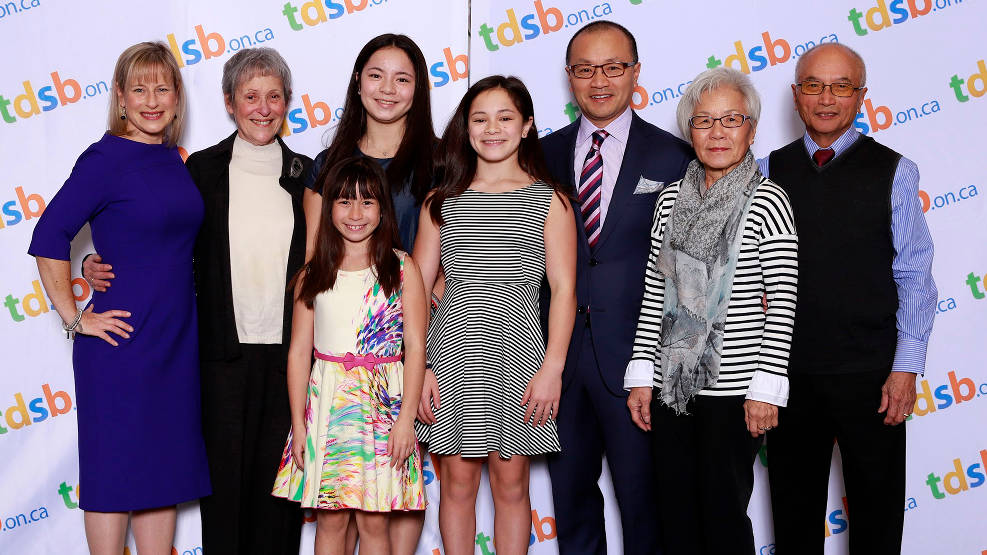 Rachel Chernos Lin, the new TDSB trustee for Don Valley West, Ward 15, is passionate about public education.
As a child, she was actually sad in June when school ended for the year and she looked forward to September when the new term began. Today, schools still make her feel "excited and inspired," a feeling she wants all the children in her ward to share.
Rachel's love for education developed during her years at Brown Public School, Lawrence Park Collegiate and the University of Toronto, following which she earned master's degrees at Queen's and Brown University. She and her husband Ken, an anaesthesiologist, returned to Toronto in 2003 with their first daughter after pursuing their studies in the Boston area. Then in 2006 Rachel was encouraged by her sister-in-law to get involved in a playground project at Northlea Elementary and Middle School. Rachel embraced the opportunity as a way to meet other parents, further her interest in schools and follow in her mother's footsteps as a volunteer.
Over the next 12 years she balanced her work with raising the couple's three daughters: Chloe, now 16 and in Grade 11 at Leaside High School; Greta, 13 in Grade 8; and Pippa, 10 in Grade 5, both at Northlea.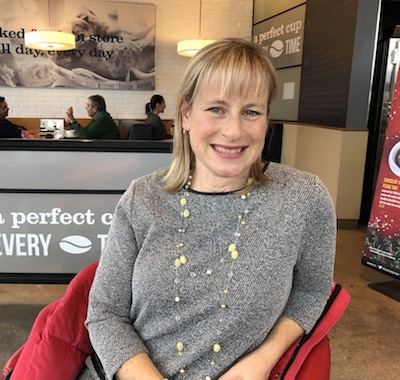 Some of the highlights of those years include her roles as communications chair and co-chair of the Northlea School Council and Home and School Association. She also sat on the Safe and Caring Schools and Full Day Kindergarten committees and organized staff appreciation and fundraising events. Rachel is particularly enthusiastic about working with community partners such as Green Communities Canada, Toronto Police Services, the City of Toronto and TDSB staff to create a safe travel plan for Northlea. She is also committed to lobbying local and provincial governments for reforms to legislation on Economic Development Charges to obtain more equitable funding for TDSB schools.
Rachel credits all of these experiences with exposing her to the concerns of parents, teachers and administrators, and showing her the value of working with community and government partners. As she says, "The best ideas come from group discussions. There is a need to work creatively and collaboratively in order to effect change."
The decision to run for trustee despite having no previous experience in politics came from realizing over the years "how different the TDSB is from other boards in terms of size, and yet it is treated exactly the same way in terms of funding." Some of the issues on her radar are overcrowding in growth areas, the backlog of repairs in aging schools, and the need for more resources for equipment, programs and professional development. The new trustee believes that we have "a great public education system with caring staff," but worries that the current provincial government will fail to make the appropriate investment in education.
It is obvious that Rachel's philosophy, energy and dedication struck a chord throughout the ward from the number of glowing endorsements on her website and her decisive victory. As Robin Dickie, former chair of School Council at Rolph Road, said, "Rachel was a powerhouse of parental volunteerism, but when she hit the campaign trail, she really impressed me…. Her positive energy and tireless enthusiasm are exactly what we need in our ward and across the city."
Now that she is a trustee, Rachel sees herself as again being part of a team, this time a team of 22 trustees who will bring different views and strengths to the table to work for the good of public education. In Don Valley West, she will continue her efforts begun during the election to reach out to the various communities within the ward, communicate with all 24 principals, and hold regular meetings and forums. Some issues Rachel hopes to investigate and address are traffic safety, special education, destreaming, bullying and wellness and mental health initiatives.
Rachel is looking forward to her first year of learning on the job and facing the challenge of balancing individual community needs with those of the TDSB as a whole. She feels that the learning curve in her new position is a bit "daunting," but feels ready and excited to tackle a role that feels like a "logical progression" from her earlier work. Most of all, she says, "I feel lucky to be able to do something that I feel so passionate about and hope to still be able to spend time with my family. I don't want to miss out on time with my own children while taking care of others."
There will be busy times ahead indeed for this passionate volunteer-turned trustee.