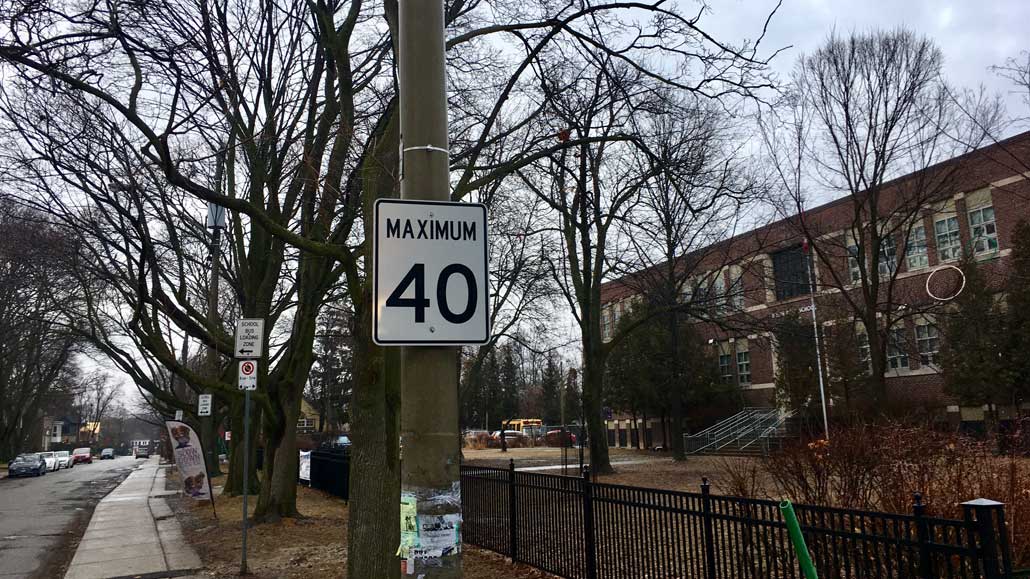 Over the past month, I've met with friends and neighbours across Leaside to discuss issues ranging from snow removal to major construction projects. Above all, I continue to hear that traffic infiltration and road safety remain top concerns for the residents of Leaside.
In 2015, I introduced Toronto's first Road Safety Plan, based on the international standard, Vision Zero, as the newly-appointed Chair of Public Works and Infrastructure. The Road Safety Plan uses a data-based, strategic approach to implement more than 50 countermeasures in priority areas throughout the City.
One of our most successful road safety initiatives to date has been the introduction of enhanced protections around schools. School Safety Zones include lower speed limits, improved street lighting, leading pedestrian intervals, mid-block crossings, increased enforcement, improved pavement markings, flashing signage, and electronic driver feedback signs. The "Watch Your Speed" signs alone have reduced average vehicle speeds by 34 per cent.
As the new councillor for Leaside, I'm committed to ensuring that every local school has a new School Safety Zone installed this term. This year, two School Safety Zones will be implemented in Leaside at Bessborough Drive Elementary and Middle School and Northlea Elementary and Middle School.
In the meantime, I'm also working with community groups to address the issue of crossing guard vacancies in Ward 15. As you may know, oversight of the crossing guard program is currently being transitioned from Toronto Police Services (TPS) to the City's Transportation Services division. While Toronto police maintain responsibility for the provision of crossing guards for the 2018-2019 school year, the City has contracted an independent security service provider for relief coverage when a regular crossing guard is absent from work. Beginning in September 2019, the City of Toronto will be responsible for all aspects of the crossing guard program.
It became clear early on in this transition that many intersections across the City are being left unstaffed. Part of the issue is that there has been a record number of crossing guards retiring this year, combined with an influx of new school crossing locations. At the first City Council meeting this term, I moved a motion directing the general manager of transportation to investigate the issues with the transition and report back to city council with a comprehensive strategy to improve and enhance the program. I have also shared our community's concerns with the general manager of transportation, city manager, and mayor.
As a result of our collective efforts, I've been advised by City staff that an additional contract will be in place this winter, resulting in new staff to fill the remaining crossing guard vacancies in Ward 15. Thank you to all Ward 15ers for your continued engagement on this important issue. I look forward to our continued work together to improve road safety in Leaside and across Don Valley West.