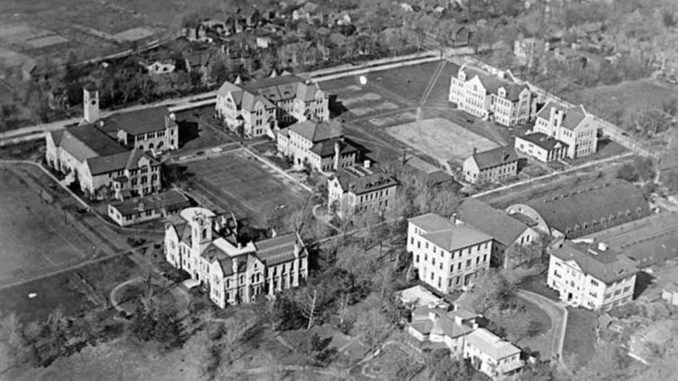 William Lindsay Malcolm (1884-1948) was a city engineer and planner in the early 1900s, serving overseas in World War I when Malcolm Road was built around the new town of Leaside and the railway tracks.
William Malcolm had graduated from Queen's University in Kingston in 1905, then became known for his expertise in civil planning and municipal engineering. In 1907, he worked at Queen's, where he designed and built their university stadium, a hockey rink and sanitary engineering building.
He then was city engineer for the town of Guelph and a consultant on the Canadian Highways and Building Program. In 1912, William Malcolm earned a land surveyor's certificate with the newly-formed Association of Ontario Land Surveyors before fighting overseas in World War I. He was promoted to Lieutenant Colonel with the Canadian Army in which he served over two decades.
After the war, William Lindsay Malcolm became a professor of civil engineering at Queen's University, but he also boasted a very different skill as a talented football coach. Recognizing his unique talent, Queen's made him an honourary coach of their football team.
In 1934, Professor Malcolm became a professor of civil engineering at Cornell University, but a few years later suffered a heart attack that forced him to slow down. He died in Ithaca, New York, home of Cornell, on January 18, 1948. He was buried in the family plot in historic Cataraqui Cemetery in Kingston, Ont.
Jeanne Hopkins spent most of her life in the historic Henry Farm community of North York. She realized her passion for local history in the Canadiana department of the North York Public Library, where she worked for 27 years. She is the author of many articles and five books of local history.