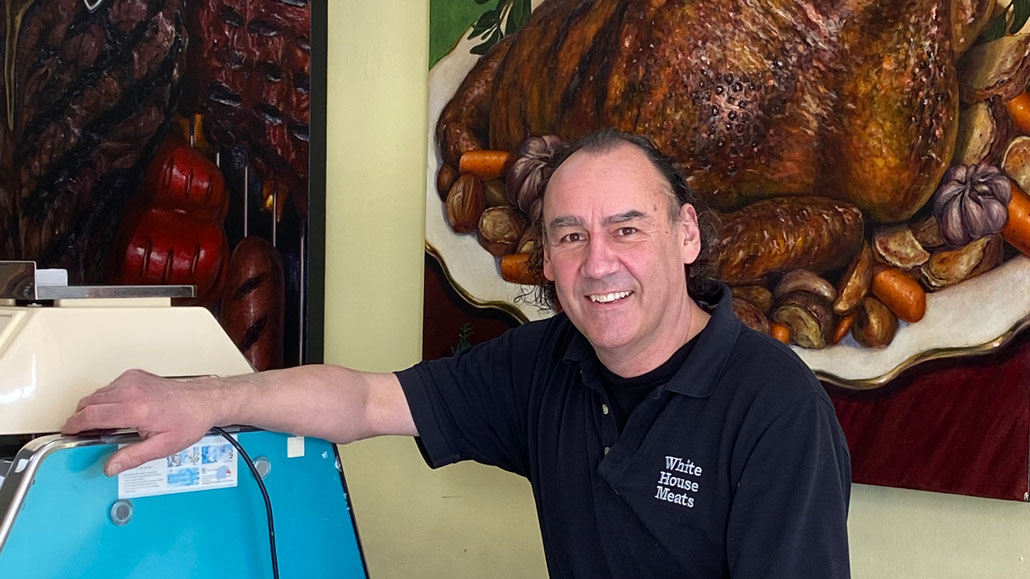 Once upon a time, Eugene Whitehouse was a butcher in Windsor, Ont. Then, in the 1970s, he set himself up at the St. Lawrence Market where Stanley Janacek's brother-in-law was one of Eugene's butchers. In 1990, after Eugene died and his business was up for sale, Stanley's mother mortgaged her house so her son-in-law could take over this established business. When he died in 1993, Stanley decided to step in to help "for six months or so on an interim basis," in order to clear his mother's mortgage.
Understand this: Stanley Janacek wasn't a butcher by trade. Far from it. After high school, he held a number of video production jobs. A buddy who worked for a staging company needed a helper for a few days. Stanley stepped in and gradually fell into being a technical producer in staging and lighting for a number of events like galas and balls in various venues, including Nathan Phillips Square, notably when Prince Charles and Princess Diana came to town.
But Australia called, mainly because Stanley's eldest sister lived there. After a year, he came back home, and in the summer of 1993, worked on a cross-Canada Tragically Hip tour …before starting his "interim basis" Whitehouse Meats job.
Stanley quickly had to learn butchering, even though "the learning curve was rather steep," to get Whitehouse Meats back on its feet. One day, a customer asked if he could get her a 3 lb. leg of venison roast. He said he'd try. The supplier said he could sell him 9 lbs. Stanley figured "if I can sell two, 3 lb. roasts, then I've covered my costs, and I can eat the last one." The second weekend, both sold, and the third weekend, people were asking if he could get more. Then came boneless duck breasts, ostrich and other sustainably-farmed red meats.
Stanley is good at remembering names. He knows the name of the Leaside woman who regularly told him he should open a store on Bayview. The opportunity for that arose in 2001 in the location that is now COBS. His immediate neighbours then were Alex Farm Cheese and Passion Fruits, so they formed a sort of mini market. In 2005, when Ray Gork of Allen's Hardware decided to downsize to be just a paint supply store, the second half of the building became available. For Thanksgiving that year, customers ordered their turkeys at the old location, but were told to pick them up at the new one. Stanley and his employees moved everything down the street on dollies, and were only closed for one business day.
Nowadays, Stanley enjoys employing students for after-school and weekend work. "(They're) nice to have around," he says, and "keep the place young." Many who start working in their early high-school years still come back to help out when they can.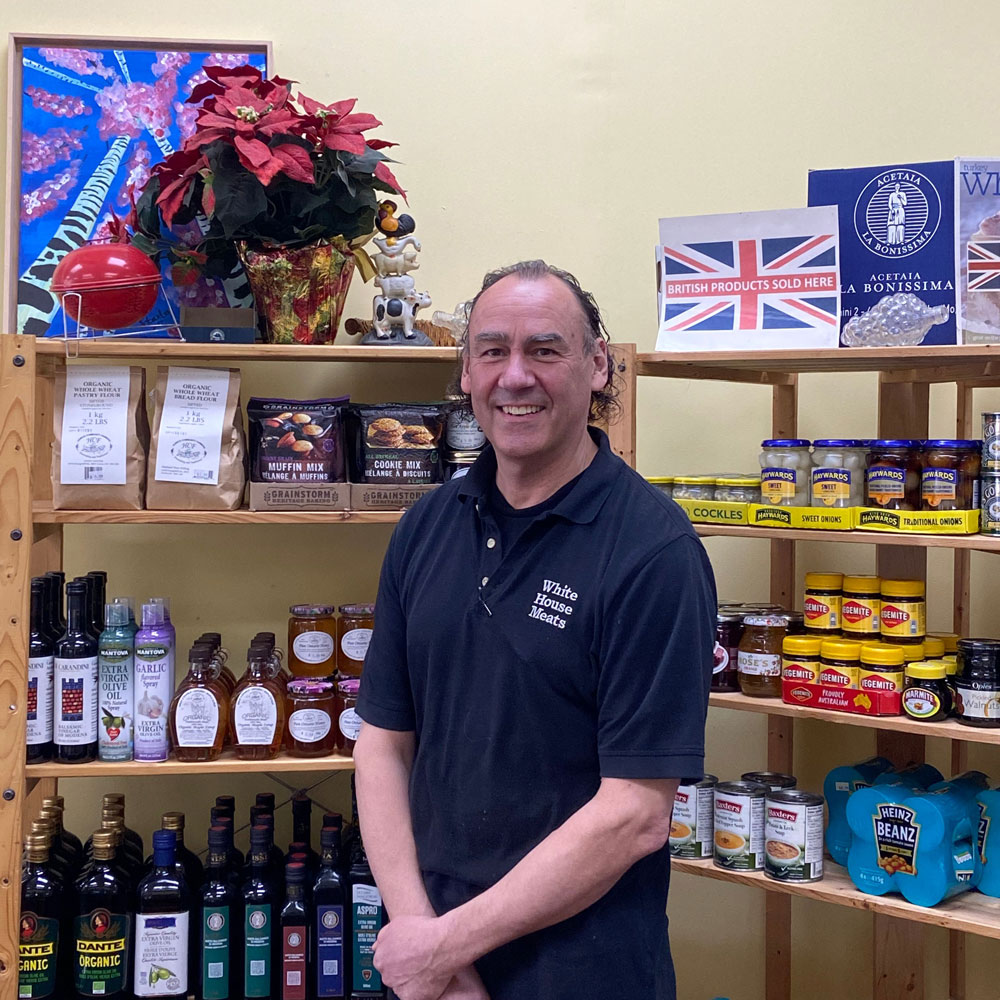 Even though there are no retail meat-cutting courses offered at community colleges, learning to butcher can be done as an entry level position. Stanley observes that "there are a lot more full-service butchers out there." He's not worried. "I want a bigger pie, not a bigger piece of the pie."
More recently, he's stocking more marinated and prepared meats. "People like that it takes away the prep work," he observes. There are also meat and deli-related items for sale. If he finds them "interesting," he'll put a few on his shelves. One recent addition is Heavy Hitter Hot Sauces. The manufacturer's day job is in construction, but he loves hot sauces, which he makes on the side. Side note: earlier on, he worked for Stanley at the St. Lawrence location.
You can also find Stanley on the Bayview Leaside Business Improvement Area executive, finishing up his second term.
Quick facts:
1. The original Whitehouse Meats at the St. Lawrence Market is now owned and run separately by Stanley's sister.
2. The Bayview Store is called White House Meats to differentiate it from the St. Lawrence Market business.
3. Stanley opened another location on the Kingsway in 2004.
4. Stanley doesn't use social media. He prefers to "concentrate on the physical and be in the here and now."