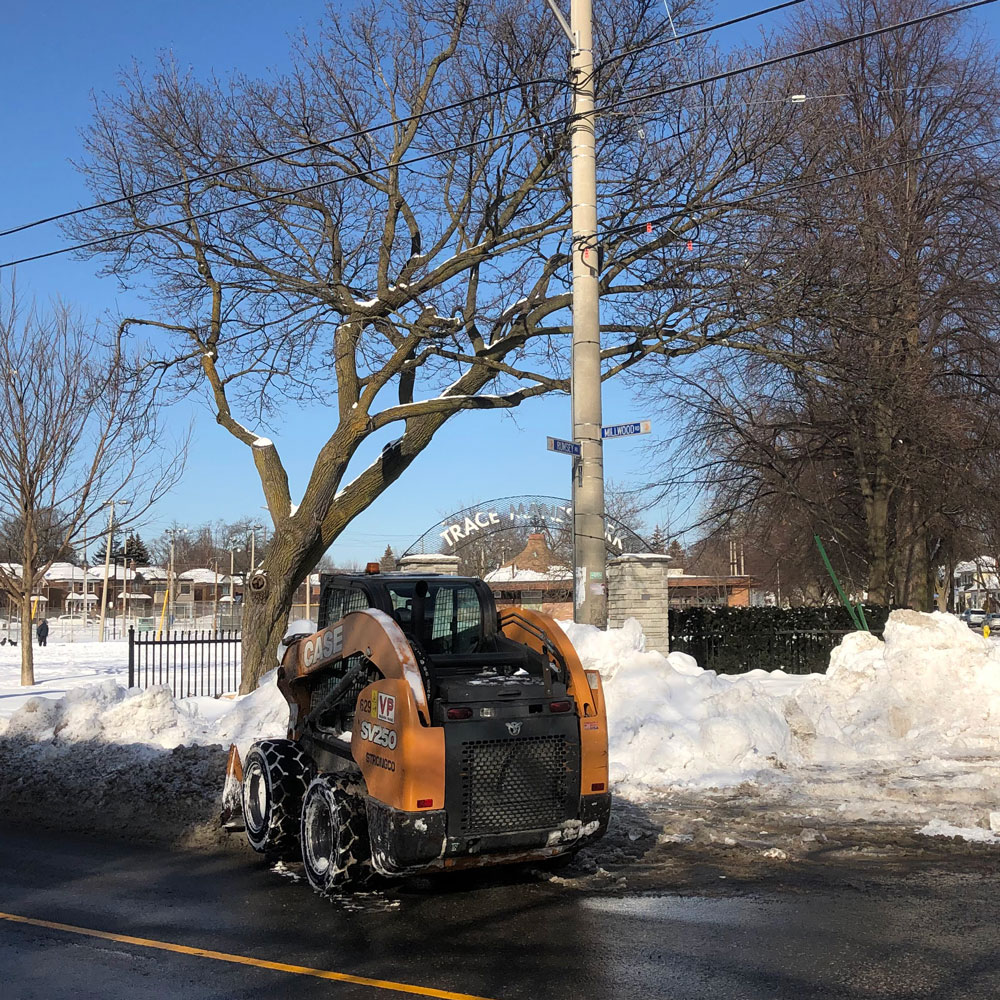 On January 17, Toronto received a record-setting 55cm of snowfall in just 15 hours. While I understand that responding to a snowfall of this magnitude is a complex undertaking, it is clear that the City needs to be better prepared for future major snow events. Three weeks after the initial storm, my office continued receiving emails and phone calls from Ward 15 residents – including many in Leaside – regarding inadequately cleared streets and sidewalks, impassable school routes, and roads that were reduced to a single lane.
At the February City Council meeting, I voted to direct the General Manager of Transportation Services to undertake a post-operational review of the City's response to January's major snow event. This report will investigate the quality of service delivery on sidewalks and roads, timeliness of snow removal activities, and mechanisms to improve the PlowTO Map website.
While this was one of the most significant storms in recent history, it certainly will not be the last. It is vital that the City have a plan to make our streets safe quickly and effectively.
Leaside NTP meeting wrap-up
On February 9, Transportation Services hosted the first public consultation meeting for the Leaside Neighbourhood Transportation Plan (NTP). My sincere thanks to all the neighbours who took time out of their evening to join us.
Using a combination of traffic data and community feedback, City staff will develop a multi-phased plan to address road safety issues in Leaside that reflects the neighbourhood's concerns, ideas, and priorities. We heard from many neighbours about problem streets and intersections, potential solutions, and the desire for the NTP to consider long-term community needs.
If you weren't able to attend, you can learn more about the plan and watch a recorded video of the meeting at www.toronto.ca/LeasideNTP. As I said in my opening remarks, the best traffic safety plans are developed in consultation with the people who know the local issues best – you.