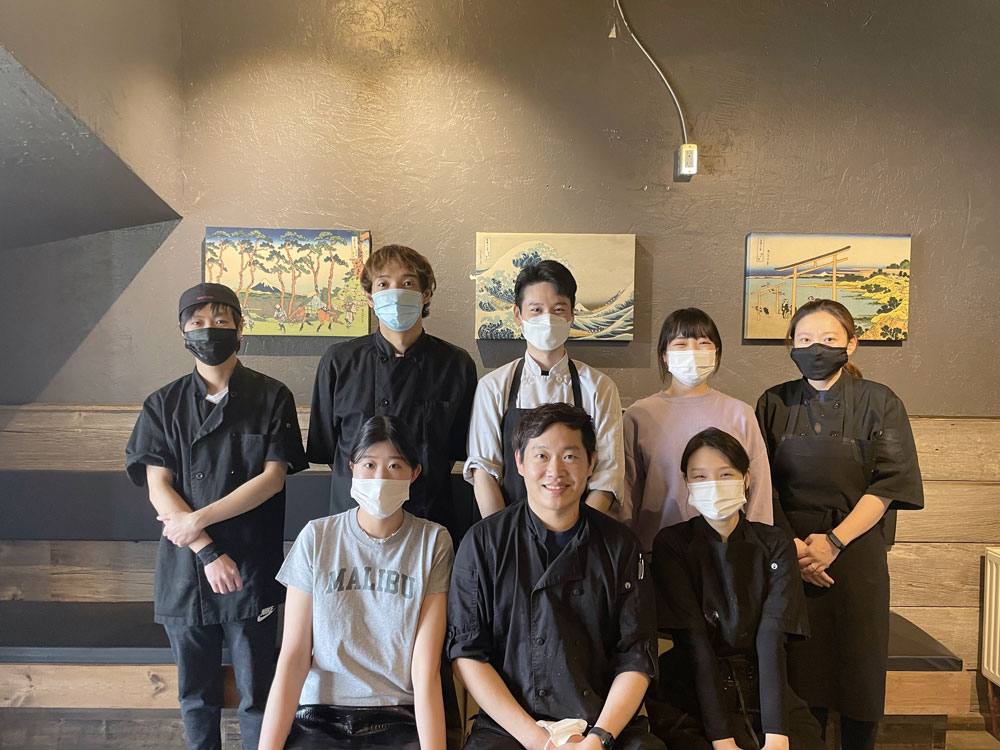 Deciding to open a business on Eglinton between Laird and Sutherland is not for the faint of heart. Yes, there is high visibility from cars and buses whizzing by, but even pre-pandemic, it wouldn't be considered a "let's go for a shopping stroll" street, and a number of businesses have come and gone over the past years.
Enter Beomsoo Kim, who arrived in Canada from Seoul seven years ago, armed with an economics degree, but also with a great desire to be a chef. After working in a number of Korean and Japanese restaurants, he set his sights on finding a location in Leaside for his own business.
Why Leaside? He liked that the area felt safe, with people walking around the neighbourhood. So, since September, 2019, 874 Eglinton Ave. East has been home to Sushi by K – a Japanese restaurant where the chef is Korean! Why? "I'm crazy about Japanese food," he told me.
It started as a dine-in restaurant, but with the usual takeout available. Now, with dining-in not allowed, takeout using UberEats, DoorDash, Skip the Dishes or curbside pickup are keeping the business alive. There is a staff of nine, and Sushi by K is open 7 days a week.
Kim's manager, Sein Yang, came to Canada three years ago from a small town in Korea, in order to learn more English and study for certification in Flight Services at Seneca College. When she finished, with no jobs in her field forthcoming, she ended up working in a midtown restaurant and met Beomsoo there. She still has the urge to work in travel, and to travel herself, but is happy to be where she is in the meantime.
Running an independent restaurant where food quality is paramount requires knowing a lot of sources for ingredients, and a lot of running around to get them. Just a short list: avocado from the Toronto Food Terminal, salmon from the Centennial Food Group, shrimp from Ozawa Canada, beef from Costco, rice from Wismettac Asian Foods, kale from Whole Foods….
This is not an easy time for any restaurant business, and it is especially hard for one trying to remain viable. But from peeking in the window in the evening, and seeing the number of takeout bags all lined up ready to go, Sushi by K is definitely doing something right.