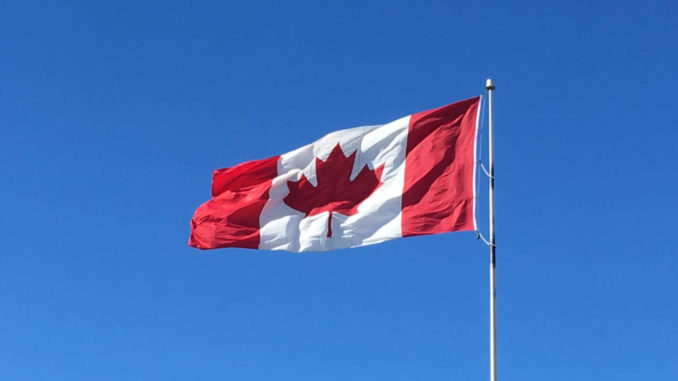 My earliest memories of July 1 may not even be for that specific day. Since I grew up in a company gold-mining town in northern Ontario, with a population of 2,167, a highlight of the beginning of summer was the mine picnic – which I think was held on what was then called Dominion Day. And the highlight for me as a young kid was the sandbox, liberally "salted" with pennies for those below a certain age.
But my best memories of Canada Day have to be from the 1990s, when I was a member of council for the Borough of East York. Early in the morning, we would head over to the East York Civic Centre to be special guests at a citizenship ceremony organized especially for Canada Day – with all the pomp of a citizenship judge, an RCMP officer with the red tunic and the Sam Browne hat, and the excited individuals and families who were about to become Canadians on that special day.
The ceremony was held early, because a longstanding tradition of Canada Day in East York was a parade – and the parade started with a motorized version that gathered in the driveway of Leaside High School. We all had big signs with our names and official positions in big letters. These had to be placed on our special vehicles. Depending on the year, it might be a "loaner" convertible from Gyro Mazda, or a firetruck, or someone's well-polished convertible, or one of the assortment of "older" cars that were made available to us.
Once the parade was organized, it would head over to Bayview. Jenner Jean-Marie and I were the local councillors for most of this time, and we would vie to see how many people we recognized, or who recognized us, as they were enjoying coffee or picking up pastries for the holiday. We knew that once we got over the Leaside Bridge, there would not be many who would wave specifically to us, so we made the most of it while we were on home turf.
Near the East York Civic Centre, the motor parade got integrated into the marching and walking parts of the parade to then make our way to Stan Wadlow Park for the noon opening ceremonies. The afternoon was for playing bingo, buying hot dogs and other treats, wandering around to the booths set up by local organizations, and often, going home for a bit of relaxing time without crowds.
But once it got dark, it was back to the park again – because, while they never seemed to get advertised in the broader Toronto area, all the locals knew there would be an excellent fireworks display at Stan Wadlow. A number of us got good at bringing lawn chairs, parking our cars and the lawn chairs strategically, so we could see the fireworks, but could also make our getaway quickly afterwards.
Unfortunately, the days of the early morning citizenship ceremony and the motorized parade down Bayview are no more. But the East York Canada Day Committee still organizes a parade in East York, activities during the day, and fireworks at dusk. Consider taking a look this year.