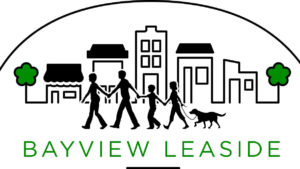 Welcome to the first of four 2020 articles regarding the Bayview Leaside Business Improvement Area. Our goal is to keep you, our neighbours, customers and clients, informed and up to date on the projects and initiatives undertaken by the BIA to keep our little stretch of Bayview Avenue (Davisville to Parkhurst) a vibrant and attractive business district. But first a refresher, or for some an introduction to what a Business Improvement Area is.
A Business Improvement Area is an association of commercial and industrial property owners and business tenants who work to create and maintain clean, attractive and vibrant business districts. Currently, there are 83 BIAs in the City of Toronto representing more than 40,000 business and property owner members. Annual BIA budgets range from a few thousand dollars to a few million dollars.
BIA boards of management are local boards of City Council, established with a mandate to improve and maintain City-owned lands, such as sidewalks, parks and public squares, beyond City-standard levels; promote the business area through special events and marketing initiatives; and advocate on behalf of the needs of its membership. Volunteer board members are nominated by the membership and appointed by Council every four years. BIAs self-fund through a levy collected through the property tax billing system, and partner with the City of Toronto on streetscape capital projects and other initiatives.
The Bayview Leaside BIA was established in 2015 and quickly began planning for streetscape improvements and developing festivals and events. BIA-branded benches and planters have been installed, and an annual program of summer flower planting and winter displays is now well established. In addition, construction of phase one of the BIA's parkette program at Bayview and Millwood is nearing completion, and planning for phase two will commence this year.
The BIA invites the community to get together, rain or shine, or maybe snow, for Sidewalk Sensation in June, Apple Fest in October, and our Holiday Celebration in December. In 2019, the BIA retained the services of a social media coordinator, so find out what's going on by following us on Instagram and Facebook @BayviewLeasideBIA and at BayviewLeasideBIA.com.
From a land area and budget perspective, the Bayview Leaside BIA is small in comparison to most other BIAs. However, Bayview Leaside has strengths that set it apart, including an impressive collection of independent retailers, restaurants, cafés and personal service businesses, and adjacent communities that are passionate about their neighbourhoods and loyal to local businesses.
Please watch this space over the coming months for more about the Bayview Leaside BIA. We welcome your thoughts and ideas, so feel free to contact us at or at 416-628-3794.
This article was guest contributed by Henry Byres, coordinator of the Bayview Leaside BIA.