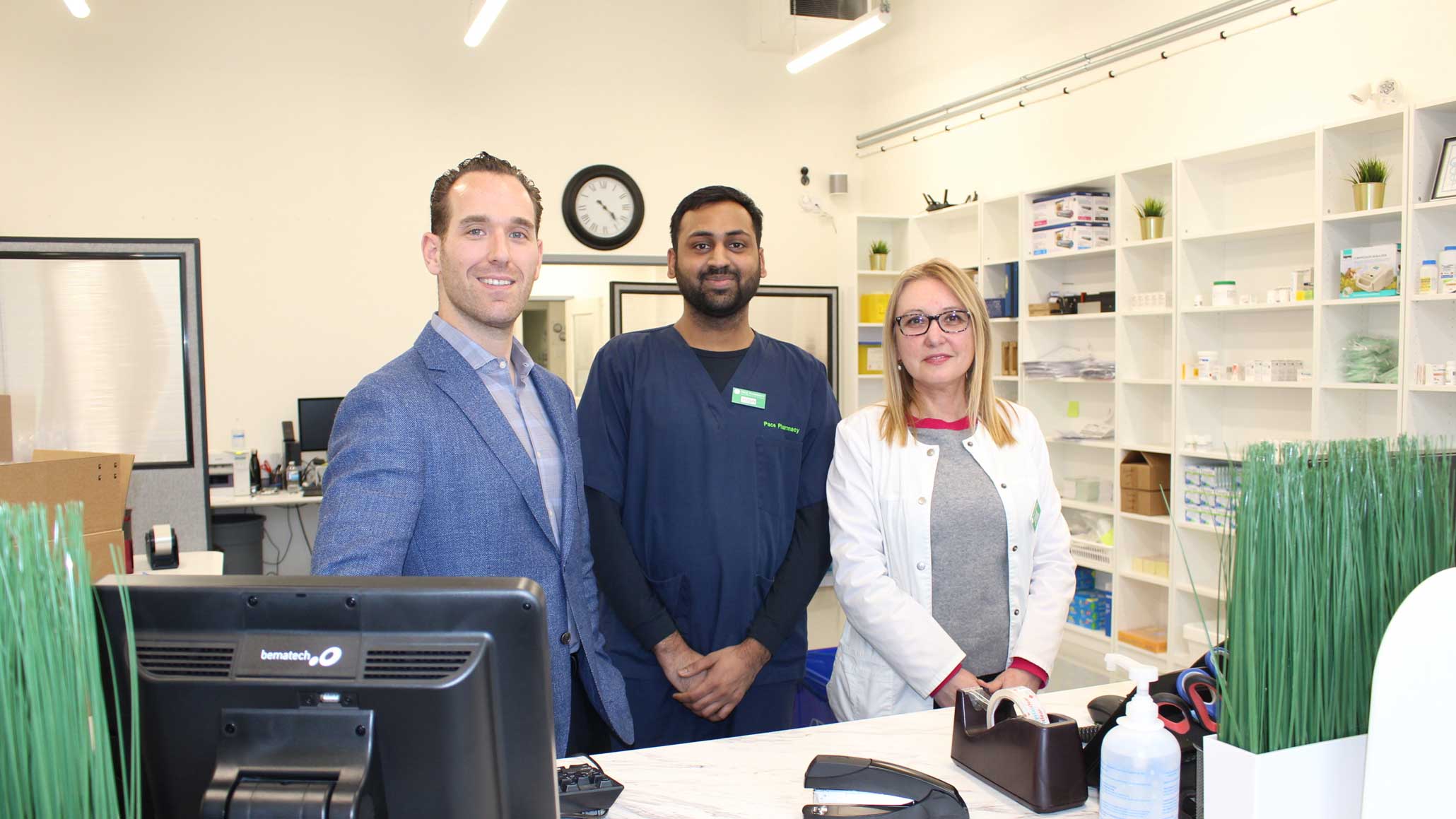 In the 1950s, pharmacists were commonly known as druggists and their premises as drugstores. They filled doctors' prescriptions as they do today, but many of the medicines were so bitter their taste was masked with flavoured syrups and carbonated water.
This led to the birth of the famous drugstore soda fountain where adults and children could sip on a tasty Cherry Coke or chocolate ice cream soda for a quarter. Ah, the good old days! The drugstore became a kind of meeting place and hangout for young and old – an important part of the neighbourhood.
While there is no soda fountain in Pace (an acronym for Pharmacy and Compounding Experts) Pharmacy, Leaside's newest pharmacy, at 40 Laird, owner Adam Silvertown hopes to rekindle that sense of community found in the drugstores of yesteryear.
Pace is much more than a run-of-the-mill pharmacy… a very different kind of drugstore which still fills prescriptions like all the other drugstores, but doesn't stop there.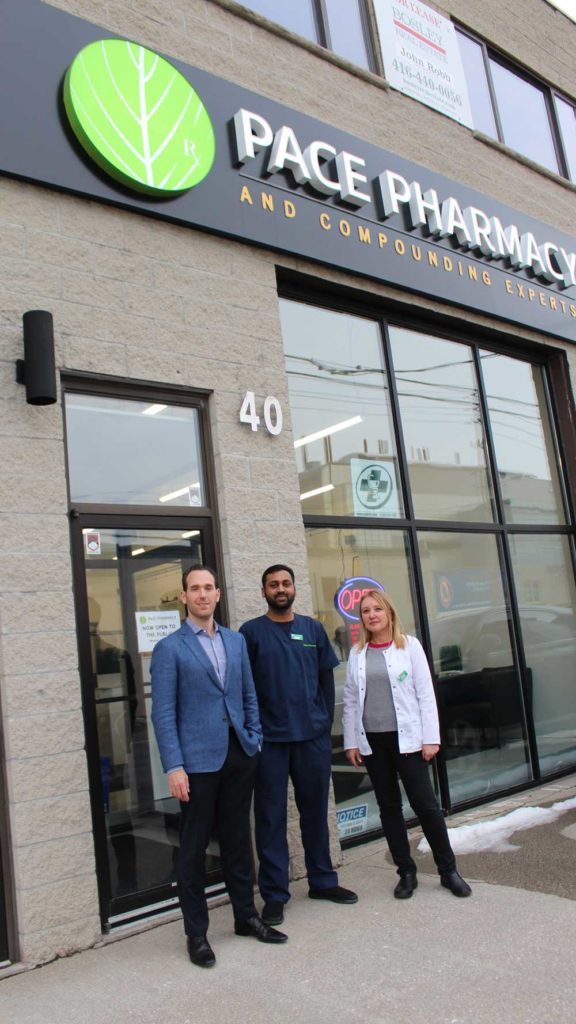 "Being independently owned and operated allows us to provide quality customer service and individualized healthcare while offering flexibility unmatched by the big box drugstores," he says.
"A lot of pharmacies can call themselves a compounding pharmacy, but you need specially trained people and you need special equipment."
Silvertown has only been in business about 10 years but has gained a reputation at his downtown location near Yonge & Bloor as the city's leading destination for specialty compounded products. Many neighbouring chains refer patients with complex compounding prescriptions to his pharmacy.
In a recent article in PharmacyU.ca, he said: "I literally have five Shoppers Drug Marts within one kilometre of my store. They send me a lot business – I'm doing the stuff they can't or won't do."
Compound interest
That compounding "stuff" includes customized dosage forms that aren't commercially available – including suppositories, lollipops, transdermal gels/ointments, suspensions and lozenges – as well as medications without lactose, sugar, dyes or alcohol. His client base includes midlife women seeking bioidentical hormone replacement therapy, patients with HIV, AIDS and hepatitis, as well as vegetarians and vegans looking for animal-free products like gelatin-free capsules.
"At our Leaside location, there are usually about four staff, including one pharmacist and three pharmacy technicians and assistants. But it can sometimes be as high as six – including two pharmacists and four technicians/assistants. Our downtown location has upwards of 15-18 people working on any given day."
A high tech and expensive facility is critical to his operation.
Silvertown says that concocting custom meds is "way cooler than counting pills."
He adds, "Our job is to figure out what our customers' specific needs are and then try to accommodate them, so we spend a lot of time talking with our customers, getting to know them, and they are very appreciative of that."
The pharmacist first got into compounding because of professional interest. "I like working with my hands, and being able to customize medication for the unique needs of each individual patient. It allows us to have a closer relationship with many patients as we work with them and their doctor to find the best option.
"This is often after other treatment modalities have failed. Specialty compounding also allows our pharmacy team to work closely with other healthcare professionals. And that is professionally rewarding and a great way to learn."
Unlike some other pharmacists, he is not interested in operating a pharmacy cum grocery store.
"We are a pharmacy, and in my opinion that doesn't necessarily have to include things like laundry detergent, paper towels, and perfume. I believe in a medication-focused front shop where someone can get something they need for a common ailment."
Silvertown says he chose Leaside for Pace's second location because it has a reputation of being a close-knit community where all residents take great pride in their neighbourhood.
"We want to become a staple for Leaside residents and provide excellent pharmacy services for many years to come."
Pace Pharmacy is located at 40 Laird Drive, and on the web at: https://pacepharmacy.com.