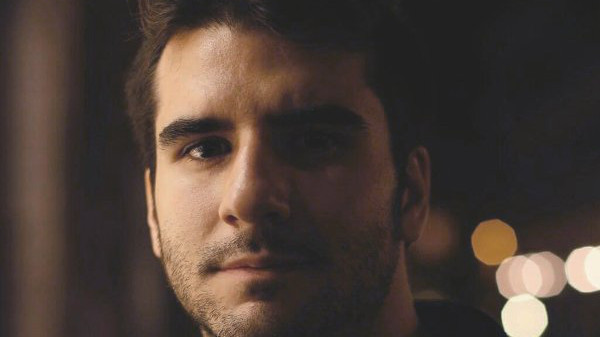 Patino fell in love with Leaside the moment he discovered it.
"I arrived from Montreal two years ago to find a new adventure and get inspired," the 27-year-old artist says. "I went around to a lot of areas in Toronto looking for an apartment, but as soon as I found Leaside I was charmed immediately. I just got good vibes and this peaceful feeling about the area. Maybe it's all the trees and green spaces like the Mount Pleasant Cemetery."
Patino settled on an apartment on Bayview Ave. He works at a bank to support himself and his art. The artist loves to walk in the cemetery where he relaxes, enjoys the natural surroundings and gets inspiration for his creations. Through a combination of painting, digital sculptures and photography his works are intended to portray the emotions and spiritual forces that exist in the offices and workplaces of modern society. In December he had a showing of nine of his creations, a series of large-format mixed-media artworks all produced in his Leaside apartment and entitled "We Will Return Your Call," at Gallery 50 on Gladstone Ave.
"This body of my work has been inspired by my travels in the world of call centres and offices, a world which has the reputation of being spiritually empty," Patino says. "In fact, it is not empty at all. It is filled with emotions, spiritual forces and sublime moments."
Patino finds a lot of cultural differences between his hometown of Montreal and his adopted home of Toronto. Montreal is more compact and Toronto more spread out, he says. He enjoys the shops and restaurants on Bayview and likes to go with his girlfriend to various ethnic areas of the city such as the Danforth to enjoy their special ambience and culinary delights. He says he feels very safe in Leaside, and his most favourite place is perhaps the safest of all places – the cemetery.
"That may sound a bit strange, but I think most Leasiders know how beautiful it is," he says. "There is a particularly beautiful spot with a fountain in the Garden of Remembrance and there are all kinds of different trees. All these things make it the perfect place to think and meditate. My art is about the archetypal forces of the world. For an artist like me the environment where I live is very important to the creative process. Leaside provides the calmness, peace and security I need to create."
For more information visit: www.gaelpatino.com