The Idler has been busy trying to keep up with all the activities in Leaside and the greater Don Valley West area. May your season be bright!
Bayview Leaside BIA to host holiday events
Santa is coming to Bayview and everyone is invited to celebrate the holidays on Sat., Dec. 3rd and 10th (11 a.m. – 4 p.m.) with the merchants on Bayview. There will be lots going on – free beverages from select merchants, free reusable shopping bags and take-home gift-wrapping packages, a photo booth and street carolers! It is also a great time to support all the wonderful merchants who call Leaside home.
BLT Construction aims to collect 500 sleeping bags and 500 blankets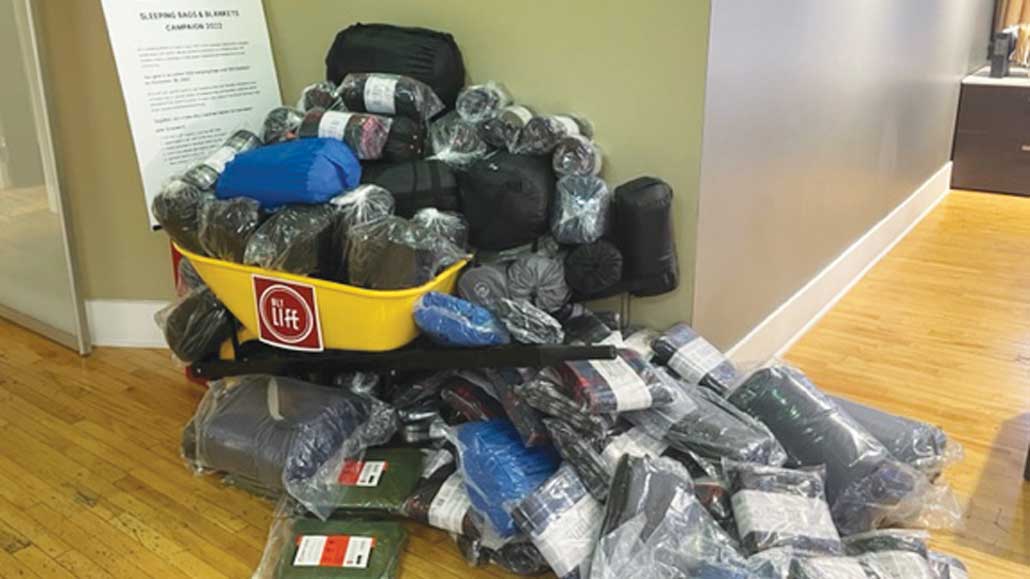 In the April 2021 issue of Leaside Life, columnist Susan Scandiffio wrote about local Leaside company BLT Construction and their work in building Pandemic Response Units as well as their humanitarian outreach work. BLT is a leader in construction and design-build services with a focus on the restaurant and hospitality sector. The folks at BLT are back at it again this year. Together with their staff and partners, they have launched a campaign to collect and donate 500 sleeping bags and 500 blankets to help keep people experiencing homelessness warm this winter. CFO Danny Gollogly stated that this year BLT is "building on our campaigns to give back to the homeless in the communities where we work and live – to date – giving away over $500k." Half of the collected sleeping bags and blankets will go to a local Toronto homeless outreach partner and half to a Vancouver charity for their office out west. Interested in contributing, email Danny at .
Tabatha Bull named OCC's 2022 CEO of the Year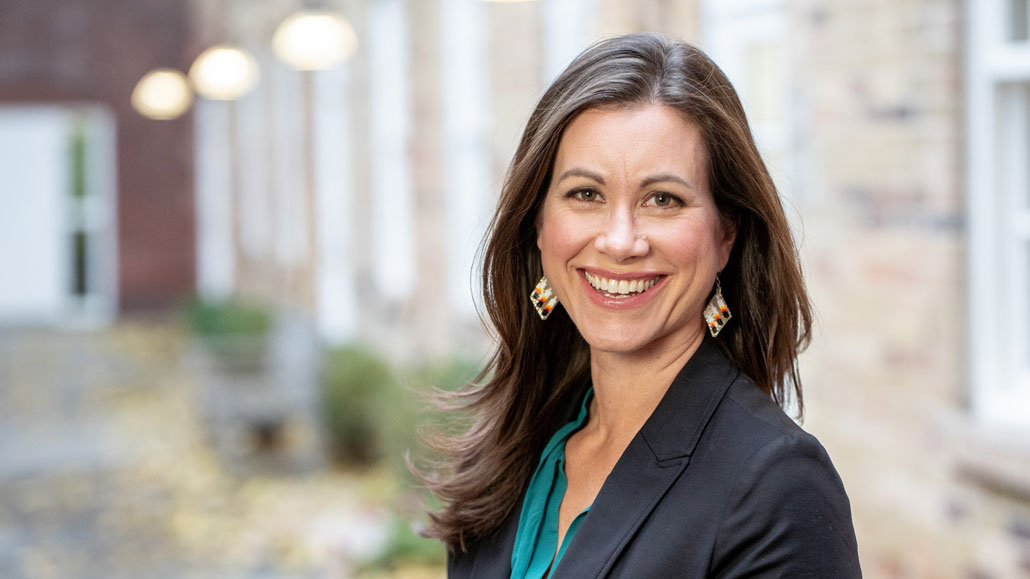 Tabatha Bull, President and CEO of the Canadian Council for Aboriginal Business, was recently awarded the Ontario Chamber of Commerce 2022 CEO of the Year. "We are extremely proud to honour Tabatha Bull as this year's CEO of the Year recipient," said Rocco Rossi, President and CEO, Ontario Chamber of Commerce. "Tabatha has led her team to exponential growth and success, while advocating for economic reconciliation at a critical time in the country's history. Her work helps build bridges between Indigenous and non-Indigenous organizations to foster an inclusive economy for all."
"I am humbled and honoured to receive the CEO of the Year Award and owe it to my tremendous staff and all those that have supported the work that we do at CCAB," said Bull. "Over the last couple years, I have seen tremendous growth and progress in our work to help improve economic reconciliation for Indigenous communities and businesses. We all stand to benefit by supporting, partnering, procuring from, and investing in Indigenous businesses, communities, and peoples." Visit LeasideLife.com to reread our 2019 profile of Tabatha Bull.
RIP Billy Tsopotos, a beautiful soul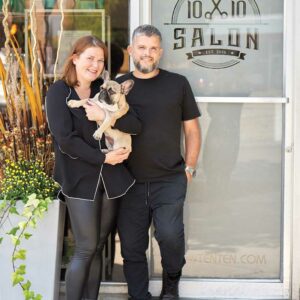 In April 2017, Vicki Hall wrote a profile on Salon Ten Ten and its founders Billy Tsopotos and Hillary Comiskey. We were saddened to learn of the recent passing of one of the founders, Billy Tsopotos, at the young age of 41 from a very rare genetic blood condition diagnosed in December 2019. Billy grew up in East York, attended East York Collegiate, and honed his craft at the Marca College of Hair & Esthetics. As Vicki wrote in her column, "As a young boy, Billy spent summers in Greece watching his grandfather, a barber, groom the men of the village." It was the love of his life, Hillary, a third generation Leasider, who brought the couple back to Leaside to open their first salon together in December 2016. The couple, who married only in 2021, met 18 years ago and had been together for the past 11 years. Hillary was the receptionist and Billy was a stylist at the salon where they both worked. Hillary has since trained at the Fiorio Beauty Academy. When asked what she would like the neighbourhood to know about Billy, Hillary said, "He was larger than life and he was a beautiful soul. Remember him for his beautiful smile, for his passion for the trade of hairdressing and for always wanting to make people he met feel good about themselves." Despite the challenges she is facing, Hillary is determined to keep the business alive to honour Billy's legacy. Hillary is also very thankful for the incredible support she has received from the community. If you are finding yourself walking by 221 McRae Dr., pop in and say hello and let Hillary know you are thinking of her and Billy. One of Billy's favourite quotes attributed to George Bernard Shaw – "Life isn't about finding yourself; Life is about creating yourself." RIP Billy.
And the winners are…
This past October Leasiders were once again called to the polls, and we have re-elected the three incumbents running. Returning to City Hall is Councillor Jaye Robinson who garnered an impressive 74.2% of the vote. In the contest for Ward 11 Toronto District School Board Trustee, Rachel Chernos Lin won by over 6,000 votes, receiving 64.1% of the vote. She will be returning for her second term and was recently named chair of the TDSB. For the Toronto Catholic District School Board Trustee, long-time incumbent Angela Kennedy renewed her mandate with 52.3% of the vote.
And congratulations to Jon Burnside, who served Leaside from 2014-2018. After losing to Jaye Robinson in 2018, Burnside left politics but returned this past October to run for councillor in neighbouring Ward 16, Don Valley East.
Inflation driving up prices everywhere -— but not at the Leaside Bridge Club!
Leaside Bridge Club president Stanley Gronski is working hard to re-energize the club, which meets each Wednesday at the Trace Manes community centre. Gronski says they are actively looking for new members from the community to join this recreational club. Experienced or not, all are welcome and if you love it, annual membership is only $5. Interested in finding out more, reach out to Stanley at 416-302-2021.