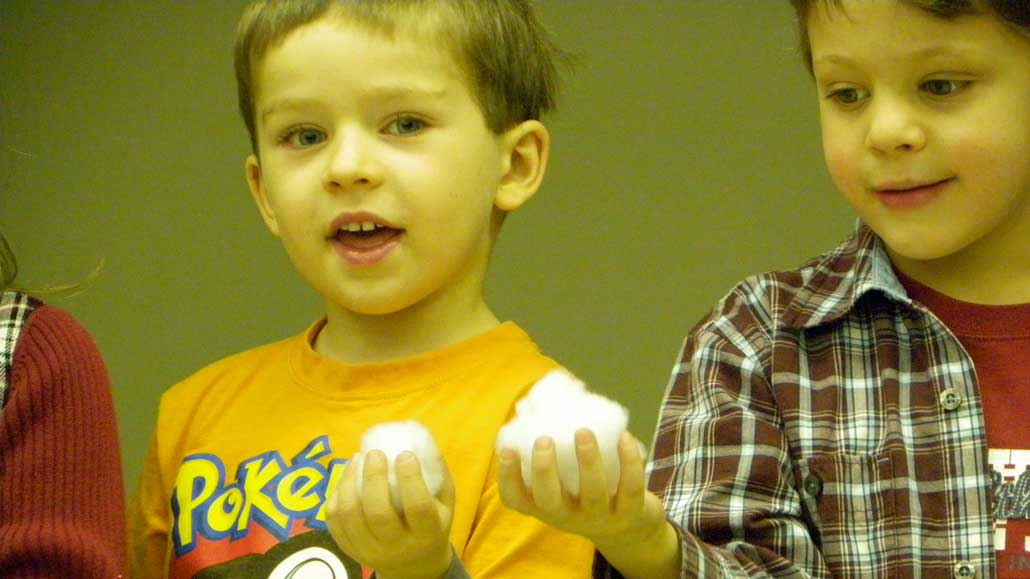 Lindsay Blakely recalls fondly the beginning of a school year some years ago when one of her children was nervous about starting nursery school.
"He loved baseball and wanted to bring his bat to school every day. Despite its being a foam bat, we would have understood if the teachers decided that bringing a bat to school was a bad idea. Instead, they understood immediately how this little bit of comfort would help make our son feel more at ease in his new surroundings. He ended up having a wonderful year and proudly carried that bat into class every day."
These are the types of memories that Blakely, and so many, many more parents cherish when recalling their kids' experiences at Mrs. Park's School.
The comfort. The nurturing. The ease knowing that their children were well taken care of by an incredible staff. And, the knowledge their kids were receiving quality education that would serve as a great building block for entering full-time school later in their lives.
For the thousands who have walked through the doors of Mrs. Park's nursery school over the past 59 years, many look back with the same fondness.
While the Blakely kids remember how great the daily snacks of arrowroot cookies, fruit, and juice were, others remember the joy of the December and June concerts. And all recall the fun. Second-year college student Rebecca Tralli still remembers the vehicles she played on in the gym, and the art classes. Play-based learning, in fact, was key to the teaching philosophy of the school long before it was an educational trend.
Established as the Bayview Nursery in 1961 by Joan Park, the school was purchased by Mary Dwan King in 1998 and renamed Mrs. Park's to honour Joan. While the original Mrs. Park had retired, she still returned to the school for four years to lead music classes with the kids. Mrs. Park, in fact, wrote many songs which kids continued to sing through the whole 59 years the school was open.
Mrs. Park's had always had a special place in Dwan King's heart as her own children, Katie and Adam, had attended the school. She maintained the high standards of the nursery school and expanded the Mrs. Park's program to include afternoon kindergarten classes, summer and March Break camps, and a second location, Mrs. Park's Too at St. Cuthbert's Church.
For Dwan King and generations of families who sent their kids to Mrs. Park's, teachers were the heart of the school.
Former Mrs. Park's teacher Liz Everett, whose own two girls attended the school, notes that the nursery school was her "happy place, and I am truly thankful to have had the opportunity to work with such a wonderful, caring, and nurturing staff that made Mrs. Park's unique."
In the spring of this year, Dwan King made what she calls a bittersweet decision to retire and close the school. While she is thrilled to have more time to visit with her three grandchildren, she knows she will miss the parents and children of the school. "I am thankful for the staff and Leaside United Church and the congregation and staff over the years who always supported the school," she says. "I had the best job in the world! How hard can it be to have a good time at nursery school?"