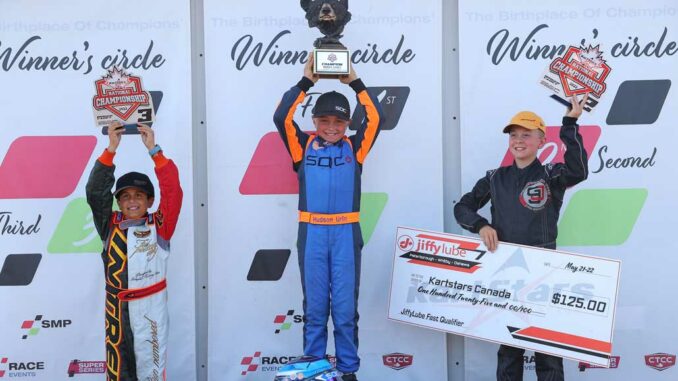 The Tyers brothers have been tearing up go-kart tracks around the country and recently, around the world.
If you take a look at kart racing results, you'll find 10-year-old Quinn and 8-year-old Ethan's names at, or near the top, of every race in which they've competed.
Go-kart racing isn't your amusement park type of fun. An amusement park, though, is at the root of where their involvement in the sport began.
At the age of 4, Quinn was annoyed to discover that the car he believed he was driving at a theme park was actually self-driven.
A couple of years later, knowing Quinn's interest in driving, dad Steve suggested that he try his hand at karting. After two years of learning in karts, Quinn moved up to the club level of competition and his involvement in racing began.
As younger brother Ethan watched Quinn's racing, he too got hooked and started driving when he was six.
"I really liked it even though I was super nervous when I moved up to the club level," says Ethan.
The nerves didn't last long as he joined Quinn in his love of competition and speed.
Ethan notes that he's gotten up to speeds of 106 km/hour, "when it sometimes feels like your seat is vibrating off the ground."
For Quinn, "the speed is exhilarating," while he also notes that their "mom is more scared than we are."
The brothers would both love to be Formula 1 drivers and never miss a televised race. While they each, along with parents Jennifer and Steve, have their own favourite drivers, the family is united in their love of the sport.
Their racing results definitely point to future driving success.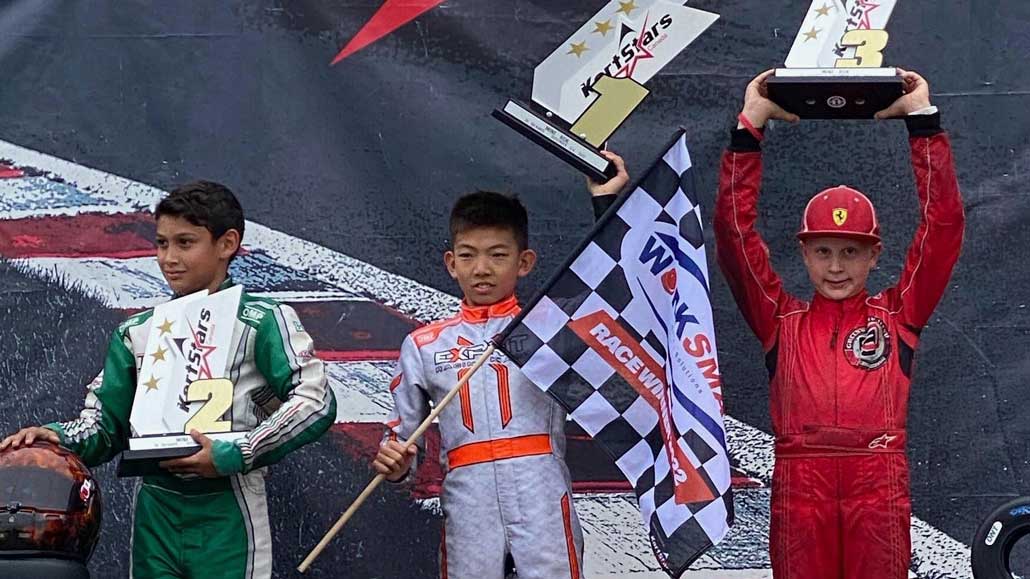 Both boys race in the two main categories of racing in Ontario, which are based on the type of engines in their karts: Briggs (Briggs & Stratton) and Vortex ROK. Each boy has both a Briggs and an ROK kart.
The two participate in TRAK (Toronto Racing Association of Karters), which features a series of 15 races per year as well as in a provincial racing series, Kart Stars Canada, a five-event race series that includes the National Championship.
Their results have been impressive.
Ethan finished this year's TRAK Briggs season fourth out of 32 overall and the TRAK Mini ROK fourth out of 14 overall. In the KartStars Briggs season, he finished fifth of 32 overall and fifth overall in KartStars Mini ROK.
Quinn, meanwhile, finished the TRAK Briggs season first out of 32 overall, and third out of 14 overall in the TRAK Mini ROK KartStars. In the KartStars Canada Briggs season, he captured first of 32 overall and third in Mini ROK KartStars.
Quinn's accomplishments qualified him to represent Canada at the World Super Finals in Italy this past October.
The boys have just begun training for biathlons and also play golf and tennis. But for both, racing is their number one sport.
While they are in the drivers' seats, their success comes with a lot of parental support. As their mom Jennifer points out, "Steve is 'chief mechanic,' and I am 'pit boss.'"
Follow the boys as they take on the karting world on their Instagram account, teamtyers.