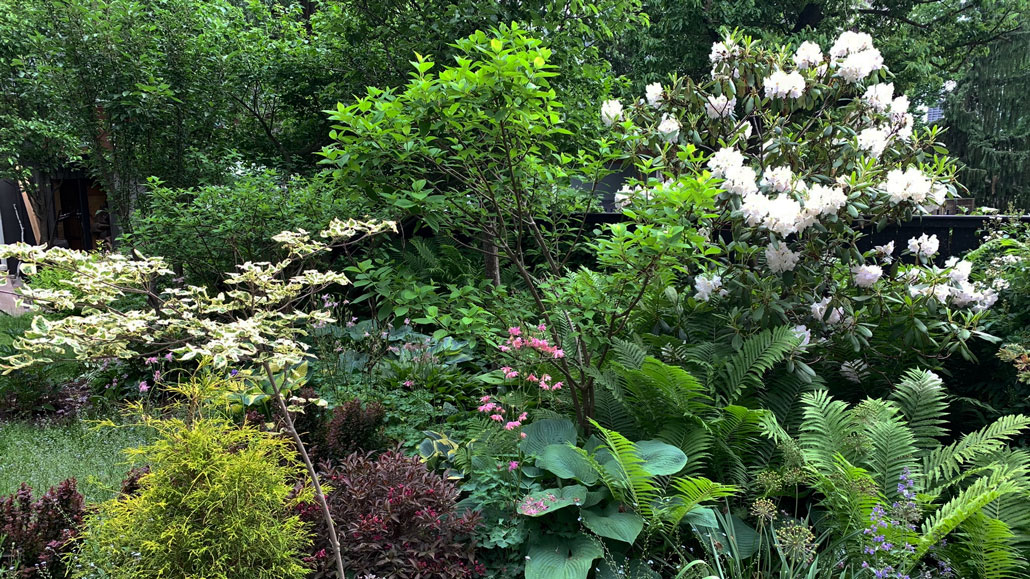 When I moved to this hood 40 years ago, every Leaside garden looked pretty much the same. The star was the manicured lawn and the only difference between gardens was the choice of foundation plants or the colour of impatiens. Oh, how things have changed!
The Leaside Garden Society brought back their self-guided garden tour in June, and if you missed it, you missed a doozy!
With 11 addresses listed on their passport (more than any year before) there was no shortage of inspiration from our local green thumbs.
After two years of lockdowns, these proud gardeners were eager to connect and show off their patches of paradise. And with high expectations, local garden lovers, plant enthusiasts and nosy parkers (I'm all three) were just as eager to check them all out.
Though every garden on this tour was as unique as the owners themselves, there was a common thread weaving a beautiful tapestry with a clear message. 'Say goodbye to monoculture, say hello to plant diversity!'
For the love of birds, bees and butterflies
Our interest in using native plants and creating pollinator gardens has been growing steadily for some time now. Every year we see a few more front gardens being transformed. But who knew how much of this was going on in Leaside back yards and not just front yards?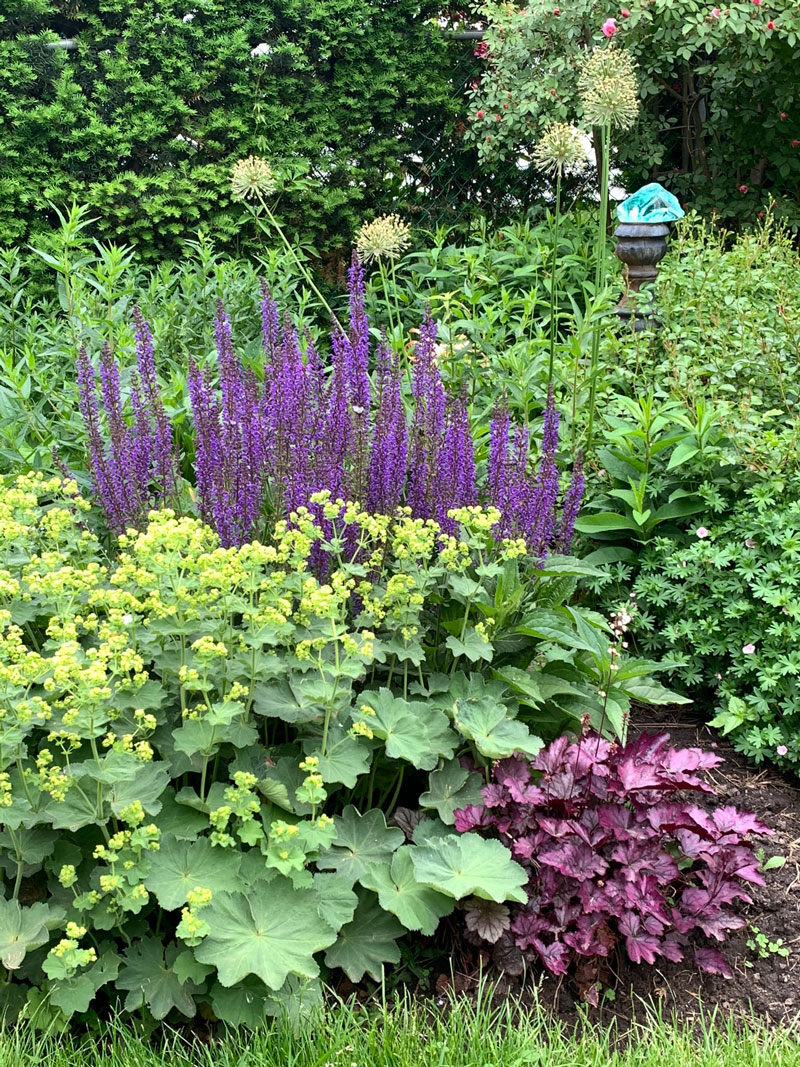 Almost every gardener on this tour brought our attention to their pollinator plants along with their ability to grow a bit of fruit and veg.
I loved hearing the stories about how many birds, bees and butterflies visit their gardens.
Lessons from other lands
Some of our local gardeners are more inspired by faraway places, and I'm sure a few faithful readers of this column will be surprised when I say…that's not such a bad idea.
With climate change upon us, there's a lot we can learn from other, hotter locales and from drier and wetter lands. And by using some ancient techniques, we can learn to make better gardens in smaller spaces.
Here are three gardens from the tour that took inspiration from afar and offer important information to inspire us:
Some like it hot
By using their large collection of exotic plants, Anthony and Heather Smith created a tropical paradise in their Bayview backyard. The hot coloured blooms, tiki umbrella and pink flamingos complete the look.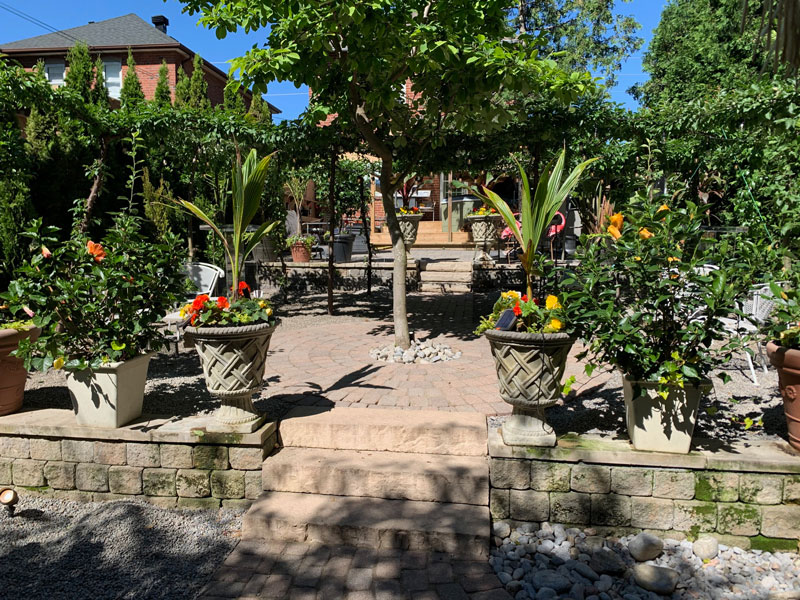 But that's not all. With four distinct levels in this garden, one tier is an espaliered orchard with 20 apple, pear and plum trees. In the lower level, native and exotic plants mingle among the rocks and pea gravel.
East meets west with a bonsai bonanza
There was so much to learn and absorb from the gardens that Anne Koresaar and Tõnu Altosaar created on Airdrie Road, that I could have stayed there all day. And it's not just about Tõnus's magnificent collection of over 100 (yes, 100!) bonsai. It's seeing how we can use 'small' in a much bigger way.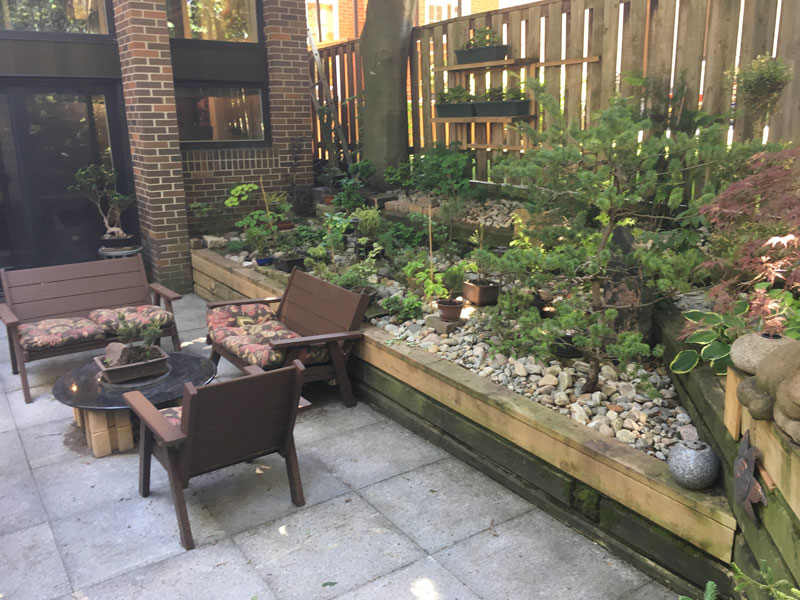 By layering trees, shrubs and evergreens and making use of dwarf plants, both the front and back gardens show how we can use the Miyawaki Method to create a mini forest in our own yard.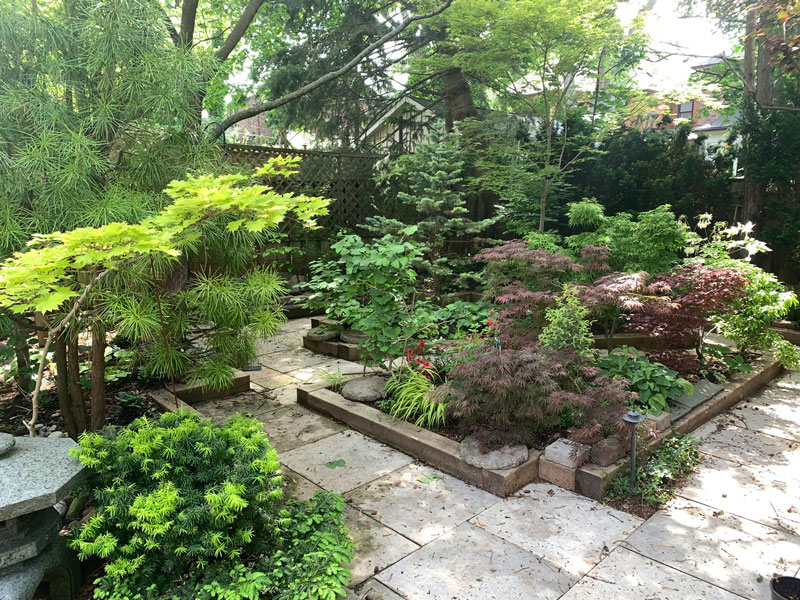 Ooh la la!
There's a little piece of Provence in Leaside and it's in the garden that Jodi Altman and John DeBoer created on Brendan Road.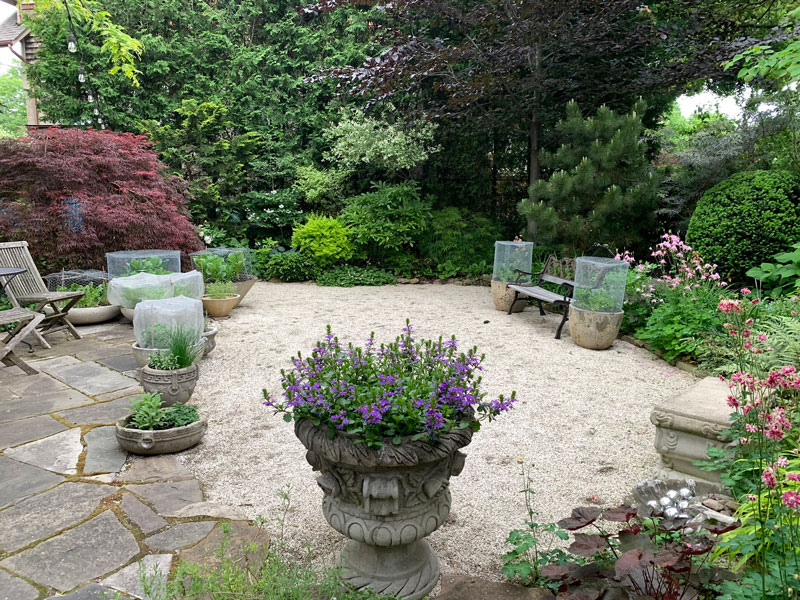 This garden is simply stunning with the classic and quiet Mediterranean mix of green and grey, along with evergreens, trees, shrubs and herbs. Think drought tolerant plants that thrive in dry land. And by making good use of gravel and stone (including their boules court) who needs a lawn? C'est si bon!
Gardening sure has changed over the years and this tour showed me just how much Leaside gardeners have grown. Yes, this was indeed a garden tour to remember!