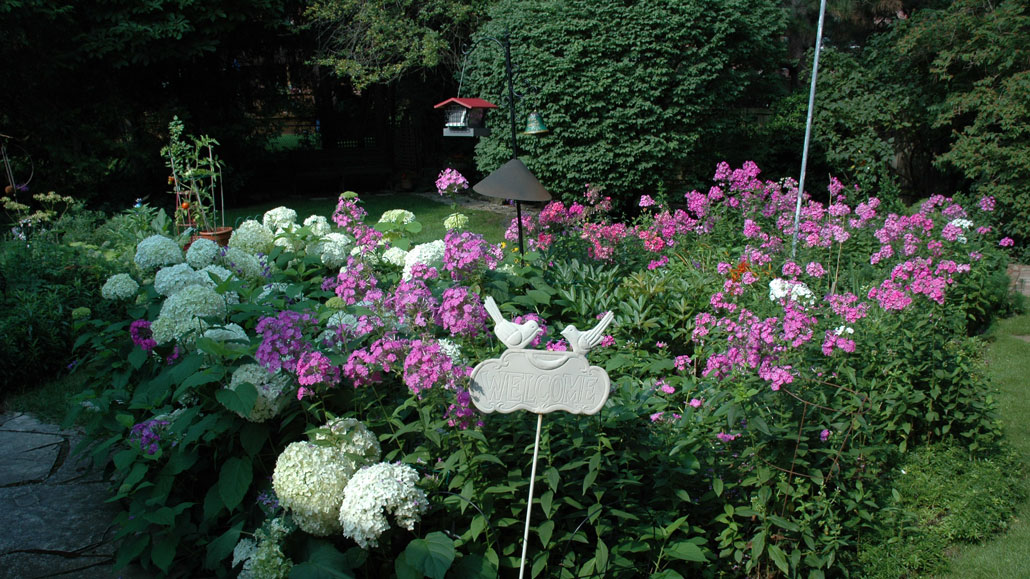 I think June is the best month of the year. It's when the end of spring greets the beginning of summer and when the days grow longer and warmer. It's when scented blooms (think lilacs, peonies and roses) fill the air and create memories that last a lifetime.
Jam-packed with celebrations from beginning to end, June is the month of weddings, graduations and Pride. Along with celebrating the longest day of the year, there's Father's Day, World Environment Day, National Indigenous Peoples Day, Midsummer Day, and even my birthday! Lots of reasons to celebrate.
Here are just a few more things to add to your calendar that will give you even more ways to love June:
The Leaside Garden Society Tour is back!
After a two-year hiatus, the Leaside Garden Society has brought back their in-person Garden Tour.
On June 18 (National Garden Day), you can visit 11 Leaside gardens where you can see what's growing in some other backyards, get some ideas and share information. Apparently one garden on this tour has over 100 bonsai! Another has four different levels, including espaliered fruit trees on one of the levels.
I love these garden tours and always learn something new. If you haven't been on one before, I suggest you check this one out – you won't be disappointed.
The cost is only $15, and all funds raised support the LGS Scholarship program and other community outreach projects.
It's a lovely way to spend a Saturday afternoon in June. Wear your favourite sun hat, comfortable shoes and get ready to be inspired by some of our most beautiful local gardens. www.leasidegardensociety.org.
Celebrate Pollinator Week
Pollinator Week is an annual event celebrated internationally in support of pollinator health. This year's Pollinator Week from June 20-26 offers opportunities to increase your pollinator knowledge and learn what to plant to attract all-important bees and butterflies. Check out the Toronto Botanical Garden website to learn more.
Plan in June, plant for tomorrow
The Milne House Garden Club is already making plans for next spring. They have joined forces with the Greater Toronto Bulb Society to start an annual program to provide the Toronto Botanical Gardens with spring bulbs for their display beds.
This year, each club has committed to donate $1,000 to the effort, which translates into a total of 6,000 tulips for planting this fall.
Starting this month, the club will be taking orders on a curated selection of tulips, daffodils, hyacinths, alliums and other bulbs that are bred to return year after year – all of which are priced below retail. Contact the clubs to learn more.
The flower of the month is the rose
Adored for both their beauty and intoxicating fragrance, June wouldn't be June without roses. I have such fond memories of my mother's beautiful rose garden.
But the hybrid queen of flowers requires the royal treatment with specific pruning techniques, fussy watering needs, and has expensive chemical dependencies. I've never had any success growing them.
Now, I plan on experimenting with one of our native roses. The Carolina Rose (rosa carolina) is a low maintenance shrub rose with fragrant pink petals and a yellow centre. It's worth a try because a garden just isn't garden without a rose!
Happy June!