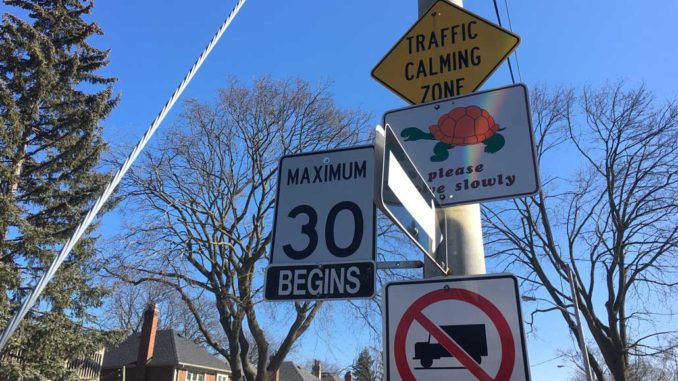 Earlier this year, Transportation Services hosted the first public consultation meeting for the Leaside Neighbourhood Transportation Plan (NTP). Using a combination of traffic data and community feedback, City staff will develop a multi-phased plan to address road safety issues in Leaside that reflects the neighbourhood's concerns, ideas, and priorities.
At the meeting, we heard from many residents about problem streets and intersections, potential solutions, and the desire for the NTP to consider long-term community needs.
I am pleased to advise that updated traffic data collection is now underway. As the next step in the community consultation process, Transportation Services is launching an online mapping tool where residents can leave comments about neighbourhood traffic issues for City staff to review. All feedback shared through the map will be publicly viewable, so residents can see the suggestions made by other neighbours. The map will be active until September 3, 2022, and you can access it at www.toronto.ca/LeasideNTP. A public notice will be mailed out to the neighbourhood with more details.
At the June North York Community Council meeting – the last of the term – I moved a motion directing Transportation Services to report back at the beginning of next term with an update on the Leaside NTP. In the report, staff will provide an overview of the public engagement undertaken to date, future consultation plans, and an implementation timeline for the first phase of the NTP. I know Leasiders are eager to move forward with strategies to address local traffic infiltration, vehicle speeds, and congestion issues, and I look forward to receiving this important update from City staff.
If you have any comments, concerns, or suggestions for the Leaside NTP, I encourage you to share your feedback with Transportation Services by visiting www.toronto.ca/LeasideNTP and leaving a comment on the map. Alternatively, residents are invited to contact the project team directly by emailing or calling 416-338-3033.