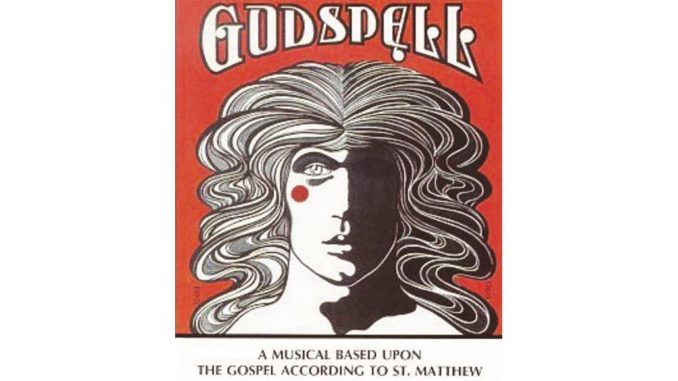 Growing up just a block away, I couldn't count the number of times I cruised up and down Bayview, usually on errands for my mother that almost always included buying milk or picking something up from Badali's. Of course, having spent a couple of summers and most evenings after school pumping gas at Don Verity's Esso at Millwood and Bayview, I cut a fine figure shuffling home along Bayview in my oil- and grease-infused work clothes every night shortly past 7. (My mother made me change and leave my work pants in the basement so the gas station smell never quite invaded the rest of the house.) I knew every nook and cranny of those two amazing Bayview shopping blocks running from Parkhurst to Millwood.
Back in the mid 1970s, the aptly-named Bayview Playhouse was a fixture on Bayview. Opened in 1936, it operated as a movie theatre until 1961. At some point after that it reopened as a theatre. I remember the show Jacques Brel is Alive and Well and Living in Paris ran there in 1968 (I just looked it up), but I was only eight years old then and never saw it, though I think my parents did. By the time I started high school in 1973, Godspell was in the middle of a long run at The Bayview Playhouse. Our parents took my brother Tim and me to see it, and the show blew us away. The music was amazing. To this day, I can still sing pretty well the entire score by heart – which may or may not endear me to anyone in close proximity.
But there's more to this story. The Toronto cast of Godspell was nothing short of extraordinary, though at the time, they were all struggling actors trying to hit the big time. Several did. If you saw Godspell at The Bayview Playhouse, or at The Royal Alex Theatre in its initial run, you likely saw, very early in their careers, Martin Short, Eugene Levy, Gilda Radner, Victor Garber, Andrea Martin, Dave Thomas, and the great Jayne Eastwood. You would recognize Jayne Eastwood in an instant as a staple of Canadian television including roles on SCTV, The Littlest Hobo, King of Kensington, and Night Heat, not to mention more TV commercials than I can count. Turns out, she was a good friend of one of my mother's closest friends from her nursing career.
One night, after the Sunday matinée Godspell performance that we all attended, Jayne Eastwood came back to our house for drinks and dinner. As a 13-year-old at the time, I'll never forget having a bona fide star of stage and screen in our home at the corner of Parkhurst and Donegall. She was a riot and still "up" from her performance. My job was to pour her a drink – rye and ginger, if memory serves. She tasted it and asked for a touch more rye. I'm sure that reflected my inexperience mixing drinks.
By that stage, no pun intended (or maybe it was), we'd seen the show a few times and loved each performance. But knowing someone in the cast opened new opportunities. On a few occasions thereafter, Tim and I were able to slip in the stage door at the back of the theatre and watch the second half of the show from high up in the wings.
The Bayview Playhouse also provided much needed part-time employment for many of our classmates. A who's who of Leaside High School students were ushers, ticket-takers, coat check staff, and concession stand severs, and they had lots of great stories to tell.
In the end, Godspell ran for 488 performances at the Bayview Playhouse and launched the careers of some very big names in the entertainment business. And I learned how to mix a drink long before I'd reached the age of majority. Yep, it all happened in Leaside.