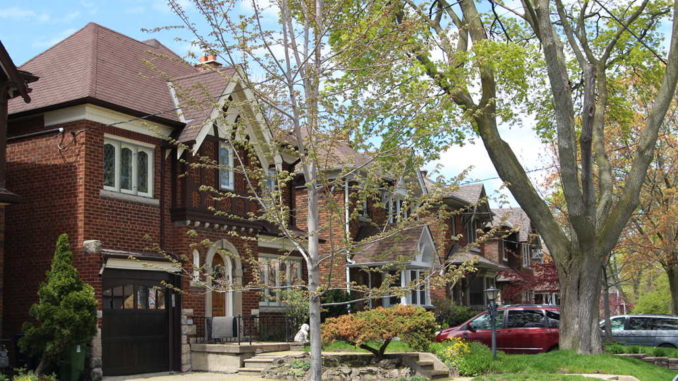 I hope you have been enjoying the summer and are looking forward to autumn as it approaches. The Leaside Residents Association (LRA) was busy throughout July and August keeping track of ongoing development and traffic issues, and preparing for an in-person Annual General Meeting in the late fall. We are currently checking the availability of local venues and discussing potential guest speakers.
There has been a final report from the federal Boundaries Commission for Ontario. I can confirm that all of Leaside will remain together in a single riding, with only slight changes. It will be called Don Valley West after all, not Don Valley South, as had been planned earlier; and Governor's Bridge will not be part of DVW but instead restored to the University-Rosedale riding, based on community of interest criteria.
The Commission did refuse several requests to reinstate Don Valley EAST, our current neighbour riding to the east, because to do so the Commission would have had to redraw the map of the entire Province of Ontario. This will undoubtedly have local political repercussions (municipal, provincial, and federal) in the next elections three years from now, and for the next decade.
Remembering Pat Stephenson
Leasiders will recall that for several years beginning in 2006, the LRA (then called the Leaside Property Owners' Association) organized a major effort to prevent the demolition of the historic Talbot Apartments on Bayview Avenue north of Sutherland Drive, and to protect the Talbot buildings with a heritage designation. It was a costly, lengthy, and uphill battle, fought at the Ontario Municipal Board and the Superior Court of Justice.
And we won! We did so by working closely for over four years with the Talbot complex's neighbouring homeowners, and with Talbot tenants led by then tenant Pat Stephenson. She made presentations, raised funds, and attended every day of OMB hearings, taking careful and detailed notes. Somehow Pat retained her sense of humour. She stubbornly refused to lose hope. I cannot overstate the importance of Pat's role in saving this valuable historic part of Leaside. Her dedication inspired us all.
Pat died a month ago, having fought Stage 4 cancer for five years with the same determination and courage she demonstrated during the Talbot campaign. Her affection for Leaside, and interest in Leaside issues, continued long after the Talbot victory. Those of us who knew her will miss her. All Leasiders owe Pat Stephenson a great debt of thanks.
The LRA board of directors meets at 7:30 p.m. on the first Wednesday of every month, at the Trace Manes building on Rumsey, just south of Leaside Library. You are welcome to join us. Our next meeting is on September 6th. For more details and updates between now and then you can also find us at www.leasideresidents.ca.