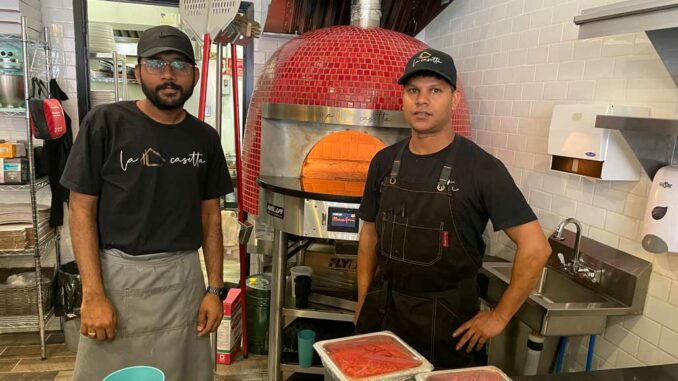 There is a welcome new addition to Leaside's dining scene at the corner of Millwood and Randolph roads. La Casetta, Italian for a "small home or cottage," is indeed a cozy and charming Italian restaurant which opened this past October after Green Canoe, a popular breakfast and lunch spot, closed its doors in May.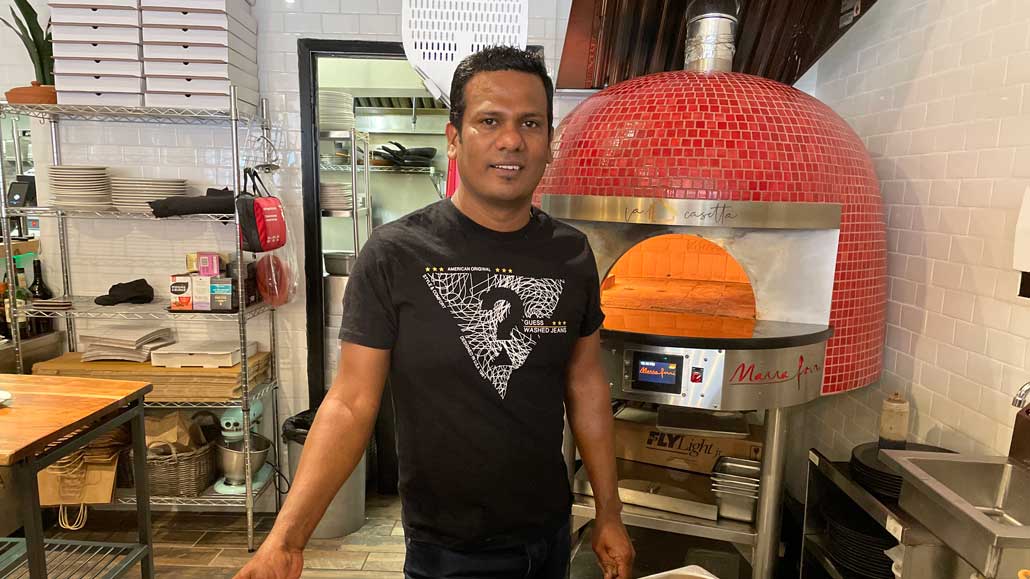 The owners, Cristina and Mathan Rajaratnam, have three other restaurants in Toronto: Café Oro di Napoli in downtown Toronto, and Pizzeria Oro and Via Napoli in the west end. All four restaurants specialize in Neapolitan-style pizzas and homemade pastas. Café Oro di Napoli was, in fact, featured in the 2022 list of "The Seven Best Italian Restaurants in Toronto" by Best in Toronto.
Cristina and Mathan have lived in Leaside for many years and say that because they love the area and community, they "always hoped to open a restaurant here one day." So, when they saw the opportunity at this location, they acted to purchase it in two days and spent about five months renovating and "making the space as we envisioned it," explains Mathan. The décor includes wood panelling, exposed brick and a variety of photographs, all of which create a warm, homey and relaxed atmosphere, befitting its name. They also installed a special stone pizza oven for their Neapolitan pizzas, which are crafted with handmade 72-hour fermented dough and are available in two styles, Pizze Rosse with San Marzano tomato sauce from Italy and Pizze Bianche without the sauce.
When chefs Giovanni and Mathan himself opened their first restaurant, they spent months developing and finalizing a successful menu by preparing and perfecting their original recipes. Some of their most popular dishes are the appetizers Tagliere di Salumi e Formaggi, Calamari alla Griglia, Burrata Salad, Spaghetti all'Amatriciana, Rigatoni ai Fungi and Oro, Diavolo and Tartufo pizzas. The desserts, made in-house, include tiramisu, panna cotta and cannoli.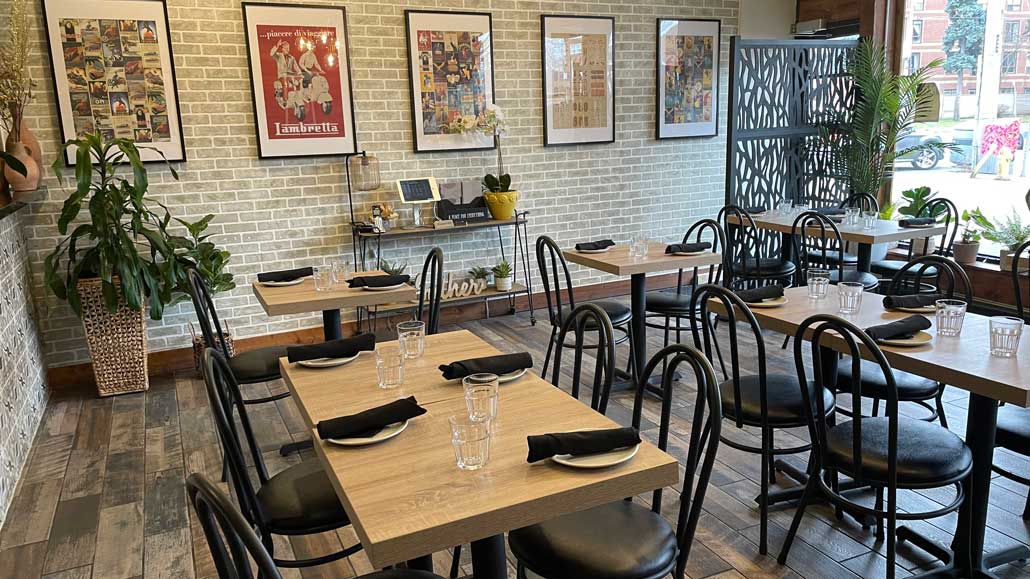 Cristina reports that the restaurant is doing "amazingly well" even after only a few months. She says, "It has exceeded our expectations in terms of how fast a regular clientele was established. And the feedback from our customers has been phenomenal. We are very thankful." The restaurant is certainly popular with the locals (including my husband and me). One couple, Barb and Bill Kinnear, call it a "hidden gem" that provides "excellent Italian food and wine at reasonable prices and is just a seven-minute walk from our home."
Another accolade for La Casetta came when it was recently named as one of "Toronto's Six Best New Pizza Places of 2022" by Marcus Mitropoulos on the website Streets of Toronto. For all of these reasons, it is not surprising that on any given night there is a steady stream of customers collecting their takeout orders and Uber Eats drivers picking up their deliveries, in addition to those seated at the dining tables.
The manager, Sal, feels that the restaurant is a good fit for a "very friendly neighbourhood where everyone seems to know each other. It is a welcoming space with a staff that feels like a family in a place that feels like a home rather than a job."
Before joining the family, though, be sure to reserve a table in advance, especially on the weekends since this Casetta fills up fast.