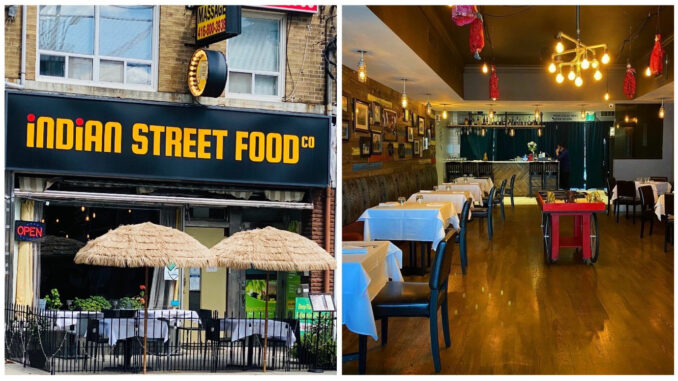 Leasiders have good reason to feel smug. One of our own – a Bayview restaurant – received a MICHELIN Bib Gourmand when the big Michelin announcements for Toronto were made in September. Hoshang Bakhshi, the co-owner of Indian Street Food Company, was certainly pleased, but equally surprised. In fact, a friend phoned him at home on the award evening and asked why he wasn't at the ceremony. It turns out the email invitation and notification had landed in his spam folder.
The Bib Gourmand, according to Michelin, "is most definitely not a consolation prize." It recognizes "a simpler style of cooking, which is recognizable, easy-to-eat and offers something you feel you could attempt to replicate at home," "a three-course meal at a reasonable price." In the case of Indian Street Food, the commendation comments that it "has a tight menu of street food favourites and regional curries from various corners of India." Indian Street Food was the only Leaside restaurant to be honoured, and also the only one noted in Toronto serving Indian food.
While Indian Street Food has been on Bayview since 2012, Hoshang only appeared on the scene three and half years ago – just before the start of the pandemic.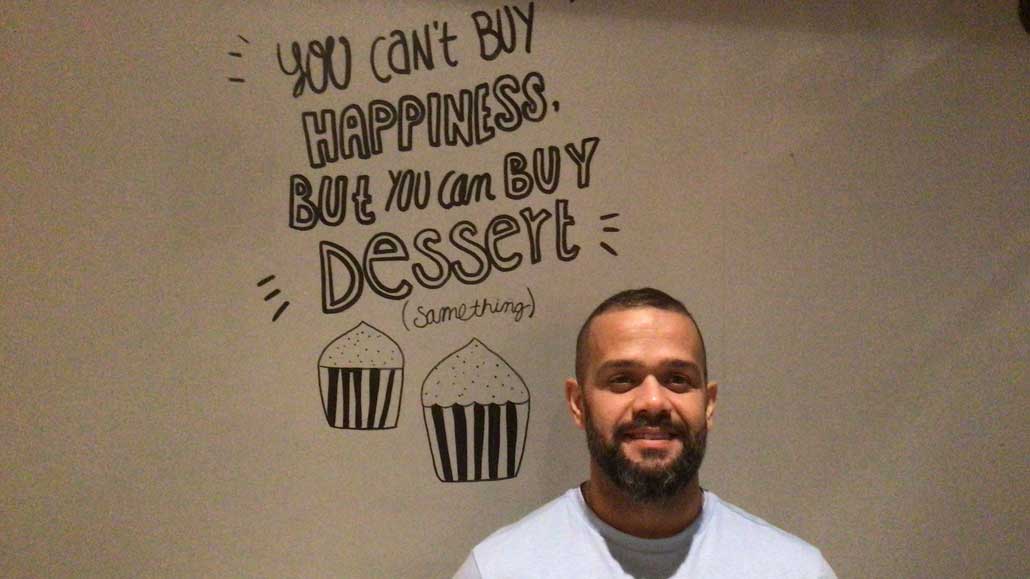 He is originally from Kabul, Afghanistan where he was employed by construction companies associated with the United States Army. In 2015, as things were starting to change in the country, he and his wife decided that this would be a good time to leave. Applying to the US was an obvious possibility, but "the flag of Canada was a big draw," he says. He had always loved our red and white flag, so Canada was where they applied. After arriving, he took a general construction course and a plumbing course, and then took on a variety of jobs. A friend who had made the investment to own Indian Street Food asked him if he'd like to join as a co-owner. Hoshang said yes – and now he spends nearly all of his evenings at Indian Street Food.
Luckily, back in Kabul, he often travelled to India, and learned Hindi from watching Bollywood movies. His first language is Farsi, English second, followed by Hindi. He is proud to point out that the chefs at Indian Street Food are trained chefs, not simply cooks, most with over 20 years' experience. The majority of his staff are from India, with a few from Nepal.
Hoshang may have started in the restaurant business as an investor, but he quickly realized that it was important to understand presentation, and how to give "not just good quality, but the best quality." He's always looking for feedback – from customers and staff – and "wants to make sure customers are happy." He wants his staff to be happy too, so they "don't bring down that level of hospitality."
Before Covid, the restaurant also had a number of regular catering events, both corporate and private, as well as the usual dining in and takeout. In the early days of the pandemic, the restaurant closed for a month – but when they reopened on Mother's Day, 2020, the lineup for a table snaked down to the corner of Fleming/Manor. Catering is coming back strong too, including a recent wedding for 250 people and more events on the roster.
Hoshang is a man who "doesn't want to regret not trying something." He has all sorts of ideas for the restaurant's future, and not just for this business. He is certainly one to watch!
If you are reading this early enough in February, you might want to drop in for lunch or dinner during Winterlicious – January 27 to February 9. See if you can spot the new menu items Hoshang is trying out!