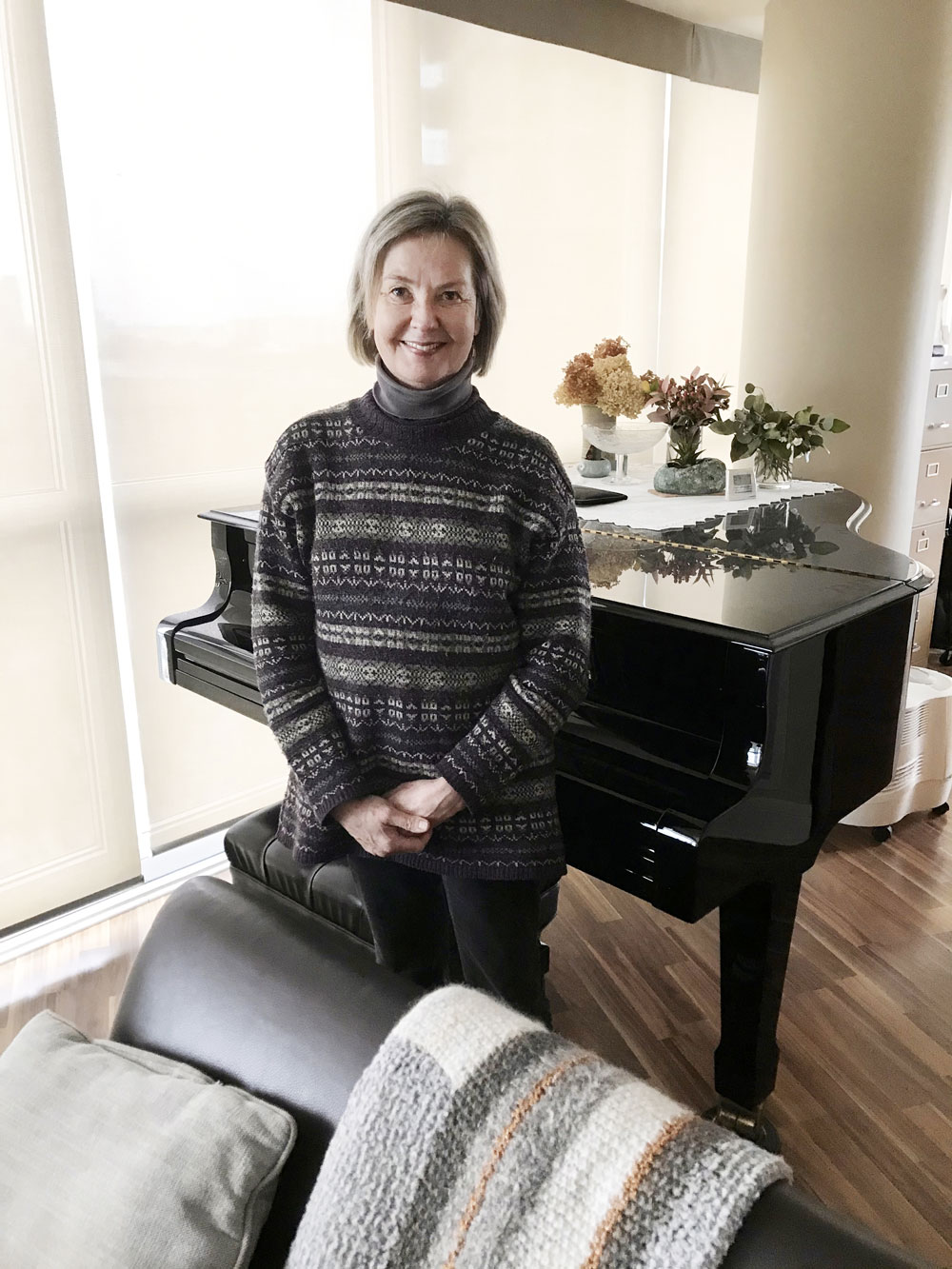 To say that the patients of Dr. Talvi Maimets at her practice of 30-plus years at 586 Eglinton Ave. E. weren't thrilled with her decision to retire is an understatement. But Talvi is happy she followed through on the plans she and her husband made for her retirement, even though COVID-19 has changed how that retirement is taking shape, at least for now.
While her practice has been a fixture of Leaside for three decades, Talvi hasn't always been "a Leasider."
She grew up in Thornhill, where she was very involved with the Estonian community, including gymnastics, music and Girl Guides, but she knew from the age of 9 that she wanted to become a medical doctor and "never had a Plan B." After one year at the University of Toronto, which she found daunting, she switched to the University of Western Ontario for the next year to concentrate on her studies as she "hadn't developed the vocabulary to include the word 'no,'" especially when it came to volunteering. She came back to Toronto and received her medical degree in 1980, followed by further specialization in family medicine. At that time, things were beginning to change for women in medicine, but they still made up only about one-quarter of the students. Despite the inequity, Talvi says she "always felt encouraged and supported as a woman going through medical school."
She began her married life in East York, near her husband, Olev's, family. They then moved to Don Mills, and in 2013, made their home in Leaside at the Scenic on Eglinton condos, with a view of Sunnybrook Park.
Talvi's children grew up speaking Estonian at home. Her son did his undergraduate degree in music composition in Estonia, and after further study at the University of Toronto and at the prestigious Curtis Institute in the U.S., returned to Estonia to live and work. Her daughters are in Toronto, one a lawyer and the other, a professional flutist.
Because of the pandemic, she and her husband are not able to follow through on their plan to start her retirement by going to Estonia. Instead, she is in Toronto "being a grandma" to a little one, which, she says, "is more work running after a one-year-old than sitting at a desk in an office." She continues to volunteer with an Estonian sorority, and at her church, St. Peter's Estonian, where she is on the executive – "a lot of work, which I do happily."
She feels fortunate that her partner in the practice, Dr. Ann Rebane, whom she met in medical school, is continuing with their practice for now, along with their office manager. Talvi's priority for the practice was "to find a trustworthy young physician, with tech capabilities but an old-fashioned personal touch." She feels she has found that in Dr. Monica Grewal. The practice that Talvi Maimets so lovingly built looks set to grow, as Dr. Grewal is accepting new patients. ph 416-486-4401.