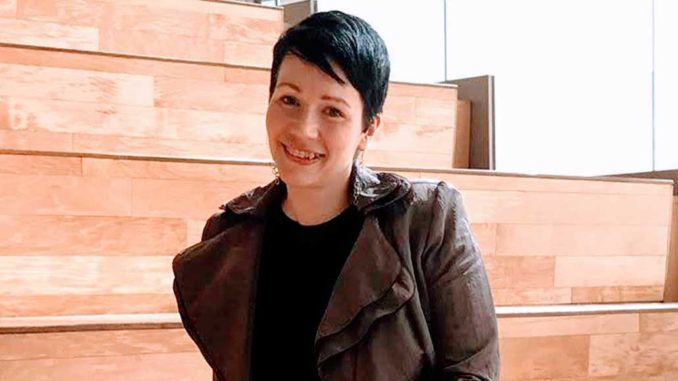 Smart. Driven. Compassionate. Diligent. Dedicated.
It's hard to decide which adjective best fits Leasider Katja Werner.
Originally from Germany, Werner arrived in Canada in 2005 after spending time in Ireland and the United States. Her résumé is one that needs far more than the industry-recommended one page. Between her education, certifications, volunteer work, and multiple awards, Werner's list of accomplishments is long and impressive.
Werner is a graduate in Business Administration and Economics from the School of Business and Economics in Tübingen, Germany, and from the Rotman School of Management (Initiative for Women in Business) in Leadership in Administration. She is a dynamic facilitator currently working with the commercial real estate company Avison Young Global.
But a full-time job is just small a part of Werner's life. A selfless volunteer, Werner has multiple areas of service to which she devotes her time and efforts.
In order to best serve those with whom she works, she has studied, and received certification in, ASIST (Applied Suicide Intervention Skills Training), Life Coaching, Grief and Bereavement Counselling, and Depression Counselling.
Werner spends Monday to Friday in the office and every Saturday at Sick Kids Hospital, where, since 2006, she has been a member of the Women's Auxiliary Volunteers (WAV), the WAV board of directors, program and donor relationships, and the WAV recognition committee, where she works in fundraising, marketing, sales, and customer service.
Anne MacInnis, past board president of the WAV and current service coordinator of the 5Fifty5 Shop, notes that "despite holding down a full-time job through the week, (Werner) faithfully arrives at the hospital every Saturday and works for three to five hours. (She) is completely dependable, works well with her fellow volunteers and enjoys helping patients and their families."
As if this weren't enough, and since there are evenings to fill, Werner has also worked for many years with Alliance Hospice (now Better Living), providing counselling to patients and families, speaking at events, and facilitating grief and bereavement groups. She also works with Emily's House, a children's hospice, where she assists in improving the quality of life for both parents and children.
Her commitment to volunteerism has earned her the Hospice Palliative Care of Ontario June Callwood Award of Distinction as well as the Ontario Ministry of Citizenship and Immigration's Volunteer Service Award for five years of continuous service at Emily's House.
In a bid to, as she says, "start off (her) next decade right," Werner is combining her volunteerism with her wanderlust.
To celebrate her 40th birthday, Werner will be trekking to Machu Picchu in March of 2020 to support Cuso, the Canadian international development organization that connects communities around the world with skilled Canadians to help end poverty and inequality.
She is aiming to raise $4,000, which will help Cuso support projects such as sending doctors to Tanzania, training midwives in Ethiopia, assisting Indigenous girls and women in Brazil in building small businesses, and supporting students in the Northwest Territories.
Werner is offering an entry in a raffle to win tickets to one of two productions of Hamilton the Musical in Toronto with a donation to her campaign or by sharing her campaign on social media platforms.
With her 40th birthday in sight, Werner is embracing a philosophy of "let's say yes to more things." And with her impressive accomplishments in education, volunteerism, and her love of travel, her trip to Machu Picchu is probably only the latest in a lifetime of "yeses."
To learn more about Kat's trek for Cuso, visit her personal Cuso page at http://tiny.cc/katwerner.