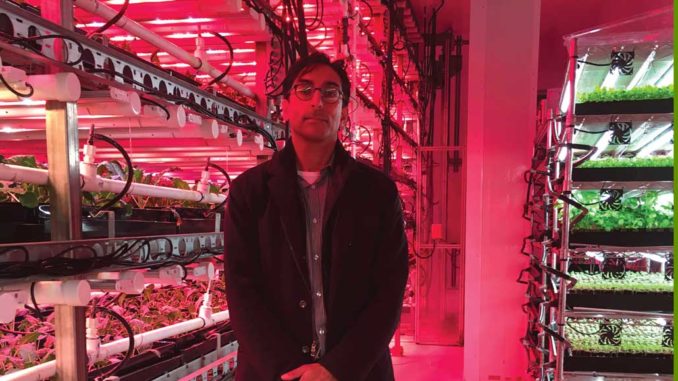 This area that we call Leaside was once home to the Laurentian people, who grew corn, beans and squash and gathered the abundance of local nuts and berries to sustain their community. Later, the Lea family, along with the Murray farm to the south and the Elgie and Beatty farms to the north, worked this fertile soil to create a livelihood providing fresh produce to feed and support the growing city. Then Frederick Todd designed Leaside with the Garden City Principles, giving us the key to establish a live/work, self-sufficient city within a city.
But as the city grew larger, the farms moved farther away and today the majority of our food is transported from large-scale industrial farms from all over the world. Though seemingly productive and affordable, this model comes with a great cost to the environment. Because of poor practices in harvesting, storage and transportation, the industrial farm model produces one trillion dollars of food waste a year. It's responsible for the deforestation of 40% of our woodlands and the loss of biodiversity, plus it uses 70% of our fresh water resources and emits almost one-third of all greenhouse gases. Large-scale agriculture has contributed to climate change and in turn, climate change is having a big impact on agriculture creating food insecurity along with rising prices.
Fresh ideas
Fortunately, there is a new generation of agricultural pioneers cultivating fresh ideas and combining new technology with old-world techniques to produce fresh, local food. They're making use of underutilized public land, inside buildings, rooftops and even underground parking lots and subway tunnels. Their mission is simply to bring agriculture back to the city and be a part of the climate change solution.
One of these agricultural pioneers is Amin Jadavji, who lives in Bennington Heights. He is the president of Intravision Greens Canada (a leading provider of light technology), and, in 2017, became the CEO and partner of an urban micro-farm known as We the Roots (a play on We the North).
Along with other partners, including long-time Leasider and award-winning producer Henry Less, they're like a perfect salad mix combining their unique ingredients to create something even more remarkable together.
Inside a 1,000 sq. ft. building (with no sun and no soil) We the Roots is growing top quality, ultra-fresh culinary greens such as arugula, kale and many rare products (mizuna and chepiche, for instance) for local chefs at high-end Toronto restaurants like Parcheggio in Bayview Village, Canoe and Quetzal. The company produces around 4,000 plants a week, 52 weeks a year, and these greens are non-GMO, pesticide free and delivered the day they are picked with the roots still on. Now that's fresh!
How green are they?
As Leaside Life's green team, we just had to check this out!
At an East York industrial warehouse, we met Amin for a tour of the urban farm. Honestly, we had no idea what to expect.
As the door opened to the growing chamber, our eyes were filled with the fuchsia glare shining down on the plants nestled in water trays seven shelves high. In the background, music from Star Wars was playing (many experiments have proven that music can boost plant growth) to ensure the force was with them.
Amin explained how their efficient computerized hydroponic system delivers nutrient rich water to plant roots, then gets filtered and reused, saving 98% of the water. Because of the high yield from their stacked vertical system, they use 90% less land than traditional farms. And their computerized lift system moves the plants from one shelf to another through the stages of growth. We found the lights most fascinating. Using different coloured LED lights (cool white, green, deep red, ultra-violet) in different combinations and with different intensities can affect a plant's nutrient properties (giving it more calcium, phosphorous and vitamins) and even alter a plant's taste and texture. For example, they can make a milder tasting kale or a more intense flavour kale. In other words, they make custom kale!
We both left feeling inspired and wondered what might be next for Leaside. Why not rooftop farms like those in New York, Paris and Montreal? These micro-farms produce tonnes of local organic fruits and vegetables during the growing season, utilize rainwater while reducing excess storm water, help to clean the polluted urban air and provide jobs to the local economy. Is Leaside ready to be a true Garden City?
Low-tech matters too
There are still many Leasiders who remain true to our "low tech" agricultural roots and continue to plant essential and nutritious food. The Leaside Park Community Garden (maintained by volunteers) grows a variety of vegetables to provide local residents access to fresh produce. In 2018, St. Cuthbert's Church won the Greening Sacred Spaces Award for their environmentally friendly place of worship, which included their community garden. I (Cheryl) planted apple, cherry and a pear trees last year and can hardly wait to make my first fruit crisp. And thanks to the Leaside Garden Society's informative seminars, I (Debora) am now hooked on growing my own organic fruits and vegetables from seed.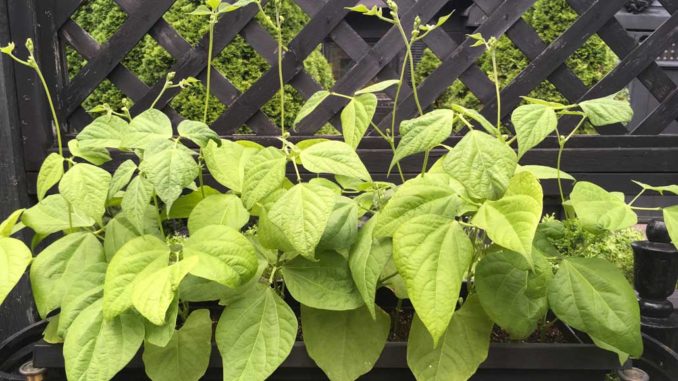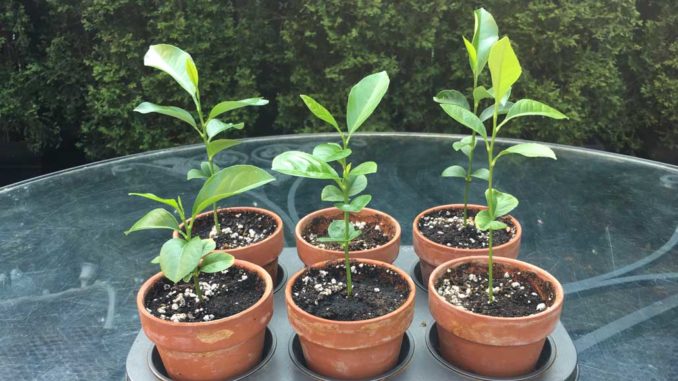 Whether it be high- or low-tech, locally grown food creates economic opportunities, helps reduce environmental impact, tastes better, lasts longer and brings our community together.
Let's grow and support local food for the good of us and the planet!