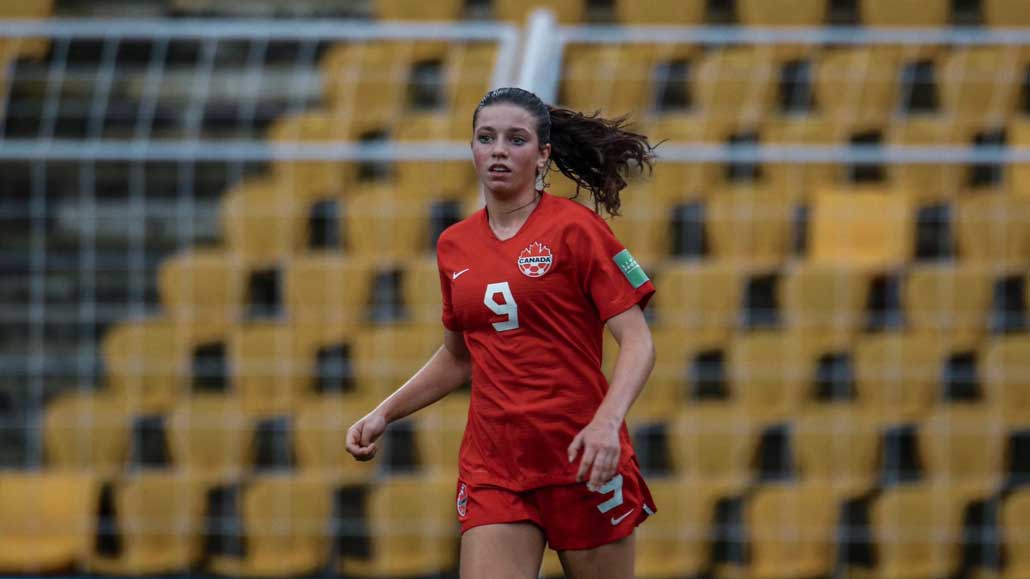 With ceremonies having been on hold for the past two years, the Leaside Sports Hall of Fame was thrilled to be back celebrating excellence in sports from the Leaside community.
On November 18th, the Class of 2020 was inducted into the Hall, and the George Turrell Lifetime Contribution Award and Athlete of the Year awards for 2020 and 2022 were presented.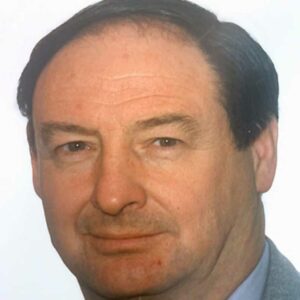 Peter Dudley Community Sports Builder
Lifelong Leasider Peter Dudley once commented that "my goal is to provide the opportunity for every young person in Leaside to have the opportunity to play baseball."
It was a goal he pursued vigorously.
In 1952, Dudley founded the Leaside Atom Baseball Association (LABA) for children aged 10, 11, and 12.
From registration, uniform and supply coordinator to coach, Dudley was involved in all aspects of building a vibrant and successful baseball association.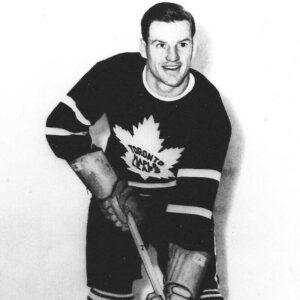 Calvin "Cal" Gardner
NHL superstar Cal Gardner was a player, a member of the Canadian military serving in World War II, and a hockey dad cheering on Leaside players and sons Dave and Paul.
The Leaside resident was a member of the winning 1943 Memorial Cup team and in that year enlisted in the Canadian military serving until the end of WW II.
In his 696 regular season NHL games, Gardner scored 154 goals and racked up 238 assists. In 61 NHL playoff games, he scored seven goals and had 10 assists.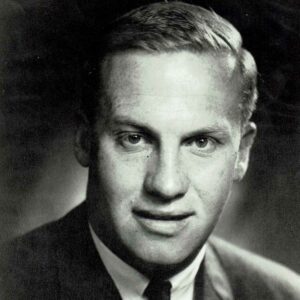 Bill "Bear" Kennedy
Lifelong Leasider Bill Kennedy was a dominant athlete on the ice and on the field.
As a member of the Toronto Marlboros, Kennedy won Memorial Cup championships in 1955 and, as team captain, in 1956.
Kennedy played for the Varsity Blues from 1958-62 and was the leading scorer two of those years. He was also named to the Canadian Olympic team in 1960.
On the field, Kennedy played with the Leaside Baseball Association for many years and was a member of the 1950 Leaside Rotary Peewee team that won the association's first Ontario Championship. He was a member of eight city and provincial baseball teams, including the Metropolitan Motors teams that won four consecutive Toronto Championships from 1953-1956.
A two-time All-Star, Gardner won two Stanley Cups in 1949 and 1951 with the Toronto Maple Leafs.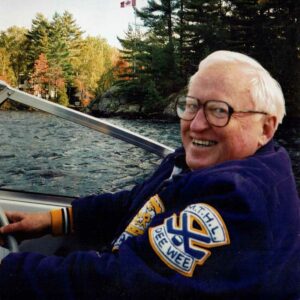 James (Jim) Garvie Winner of the George Turrell Lifetime Contribution Award
Jim Garvie was devoted to helping others whether in their athletic pursuits, as a Meals on Wheels volunteer, or as a friend driving neighbours to medical appointments.
In Leaside sports, Garvie coached hockey and baseball for decades and was an executive on both the Leaside Hockey and Leaside Baseball Associations.
Wanting all kids to participate, Garvie would anonymously support families unable to afford to have their kids play.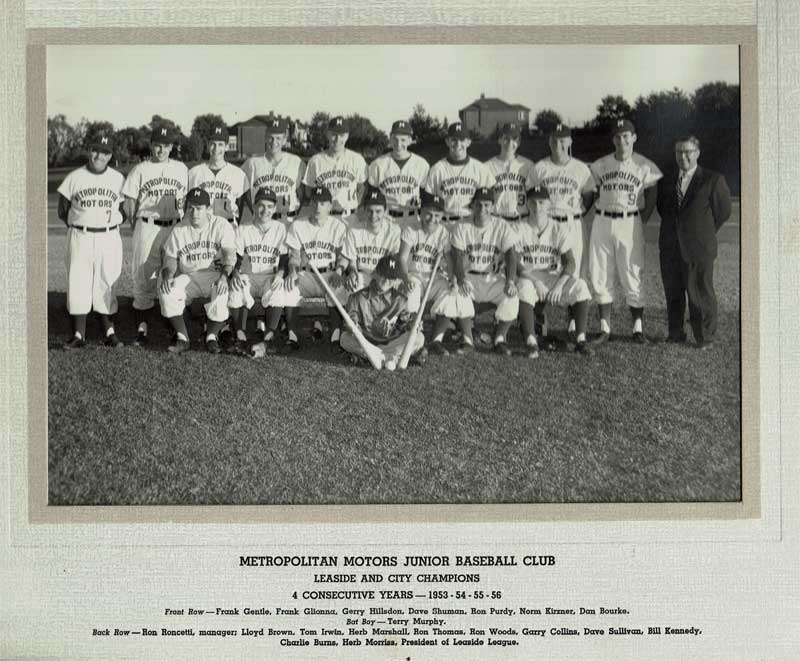 The 1953-1956 Metropolitan Motors baseball teams
Coached by Canadian Baseball Hall of Famer Sylvan "Ron" Roncetti, the Leaside Metropolitan Motors baseball teams won an unprecedented four straight Toronto Championships at the Juvenile and Junior levels.
Among the list of outstanding athletes, the team included two-time World Series Champion Dr. Ron Taylor, NHL player/coach and Memorial Cup Champion Charlie Burns, and legendary Toronto Argonaut Assistant Coach Joe Krol.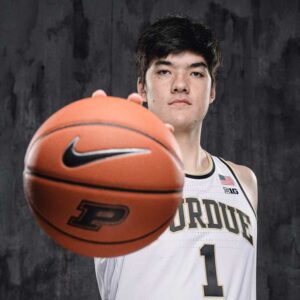 Zach Edey Athlete of the Year (2020)
Leasider Zach Edey grew up playing hockey for the Leaside Flames and baseball with Leaside Baseball.
In his Grade 10 year, Edey picked up the game of basketball and in April 2018, only six months after starting to play, was recruited to play for the U17 Team Canada.
Recruited by the University of Purdue, Edey was named to the Big Ten's All-Freshman Team in his first year, and as a sophomore was named to the Second Team All-Big Ten.
More recently, Zach was chosen to represent Canada on the senior men's team attempting to qualify for the Olympics in 2024.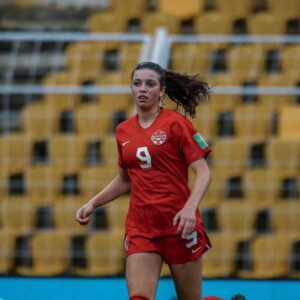 Kayla Briggs Athlete of the Year (2022)
From the age of four Kayla Briggs played with the Leaside-East Toronto Soccer Club and at five began playing with the Leaside Hockey Association.
Briggs played both sports competitively, as a Leaside Tiger from 8-12-years-old, and as a Leaside AA Flame from 9-12-years-old.
As a long-distance runner, Briggs won the TCDSB City Championships three times in elementary school.
Briggs was invited to join Ontario's National Development Centre (NDC), a part of Canada Soccer's Long-Term Player Development program. As a member of Team Ontario, she won gold at the 2022 Canada Games.
She was also named to Canada Soccer Women's U-17 squad and represented the country at the FIFA U-17 Women's World Cup in India this past October.