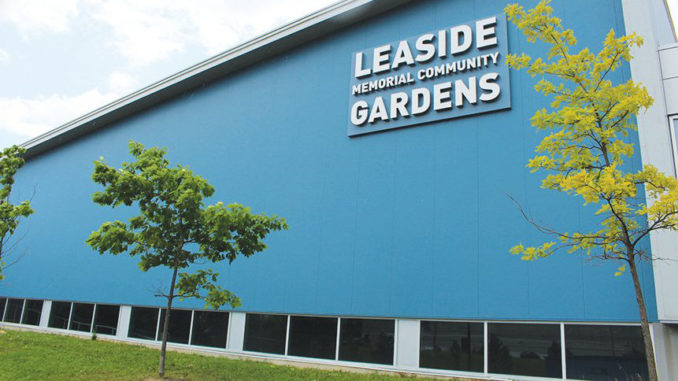 Happy holidays from the Leaside Memorial Community Gardens board! As we call a wrap on the 2017 calendar year, we naturally reflect on the year passed and begin to look forward to the year to come.
2017 was a milestone year for the Memorial Gardens, as it marked its 65th anniversary. The board celebrated this birthday with a collaborative fundraiser and party with the Leaside-based philanthropic initiative, Sarah and Claire's Food Drive. Attended by Premier Kathleen Wynne, Mayor John Tory, and other local government representatives, the event raised close to 8,000 pounds of food for Toronto's Daily Bread Food Bank, as well as encouraged the Gardens' and curling club's members, most notably the younger generation, to give back.
The year also saw the official naming of the Gardens' new and second ice pad, the Dr. Tom Pashby Play Safely Rink. With a generous donation from the Pashby Foundation, Leaside Memorial Community Gardens now has the stage set to strive to be a Canadian leader in the promotion of safe play and best practices for the prevention of sports-related injuries. A safety committee also bearing the name of the Canadian Sports Hall of Famer was established as well; LMCG board members Raymond White and Ann Brown currently sit on this committee.
As we look to 2018, we envision a matured and nurtured continuation of what the Gardens has always been about – community connectivity through sports and recreation. The Leaside Memorial Community Gardens board will do its best to pursue that vision, and looks to the Leaside business community for their continued support in maintaining and growing our lovely facility. Please check out leasidegardens.com to find out how your business can be a part of the Gardens' success story.
Here's to a happy, healthy, and successful 2018. Cheers.