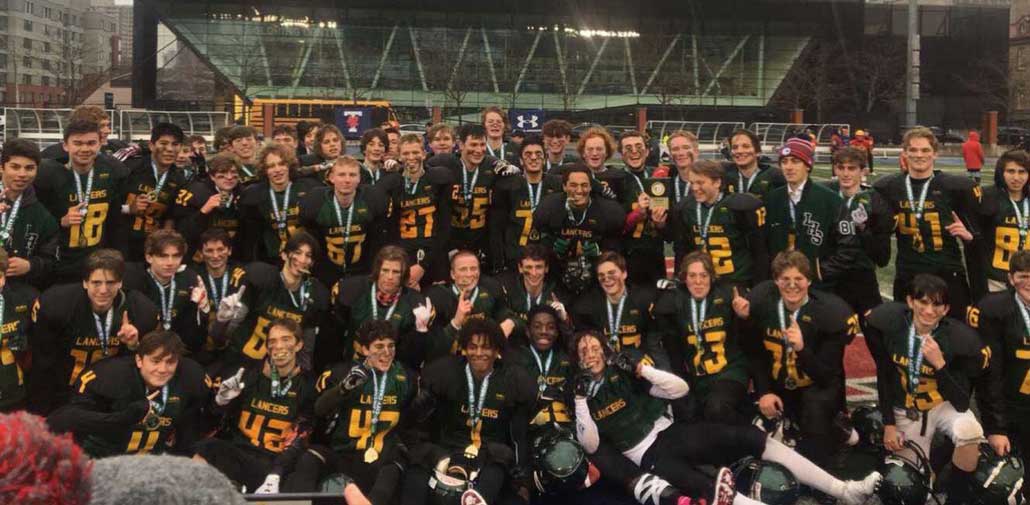 The Leaside Lancers football team won the Tier 2 TDSB Varsity City Championships on November 21st at Varsity Stadium.
Coached by LHS Phys. Ed teacher James Georgiadis, the team went undefeated in the season and won the championship 15-7 against Silverthorn Collegiate Institute from Etobicoke.
Our football season made every student proud. The team played with effort, grit, and determination and brought the whole school to their feet! Games such as the 21-0 win over our rival East York CI, the 34-0 win over North Toronto HS, were definite highlights.
This season of Leaside High School football was nothing short of inspiring. It's a great time to be a Lancer!
—Matty Hall, Leaside High Athletic Association.