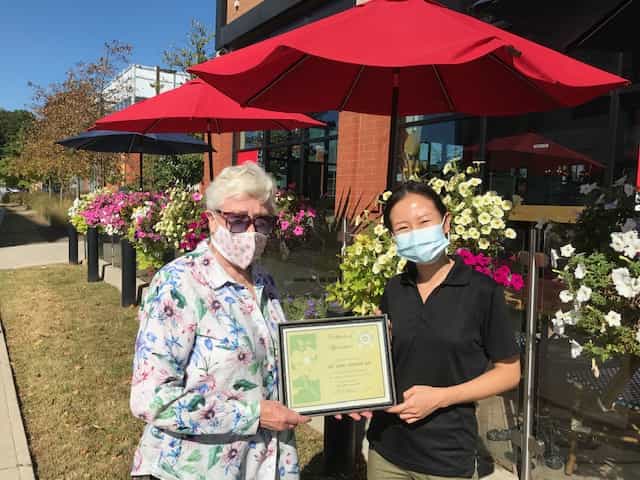 Each year, the Leaside Garden Society recognize a business or institution that has brightened up a part of Leaside through their planting and landscaping.
In August 2021 Nora Campbell, President presented the winner a certificate for the Community Award to Connie Lau, Manager of Aroma Espresso Bar in the Longo's Plaza.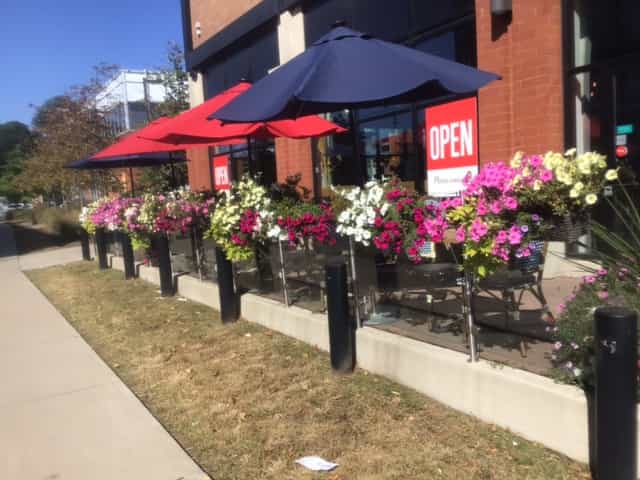 The following other recipients received a certificate: Avoca Chocolates, 3 Krawchuk Lane, Kelvingrove Apartments, Marant Construction Ltd and 879 Millwood.
Thank you to Bernice Holman for orchestrating and photographing the nominees, counting the ballots and also presenting the certificates.