We are almost halfway through the year and in real estate what we call our spring market.
The activity in the market in Leaside/Bennington has continued to perform well above expectations. There is now a new price threshold in Leaside as some exceptional homes continue to sell in the $4 million range. In our micro market, the average sale price is up 13% year over year, but sales volume surprisingly is about the same. This can be attributed to the continuing reality of low inventory.
Months of heated bidding wars and skyrocketing prices have created some level of exhaustion among buyers. In addition, the new mortgage qualification change, which took effect on June 1, has resulted in the (just now) levelling off from an insatiable demand experienced during the months of January-March.
Even so, there is still plenty of demand for the less than one month of supply available in our area, which will continue to support prices. Some homes have sold with multiple offers in the first day of going to market, while some still take a couple of weeks to sell. The norm is one week and selling over the asking price. Many factors come into play, but pricing and marketing your home continue to be key even in a fast-selling market. And let us not forget, Leaside is a high demand area for so many reasons in any type of real estate market.
High rise and mid-rise activity
Like the rest of Toronto, Leaside is experiencing an ever-changing landscape as development continues through our neighbourhood. With population continuing to grow and lack of land a prevalent condition, vertical housing makes a lot of sense.
There is a lot of development to keep up with, to be honest. Some buildings are already under construction and many more are in the development stages. On the west side of Bayview alone there are four new sites at various stages of proposal and construction between Eglinton and Merton, plus Wicksteed, Vanderhoof and the east side of Bayview north of Eglinton, to mention a few more.
Like it or not, our neighbourhood is going to be experiencing growth for many years to come. Thank you to the Leaside Residents Association for keeping us informed and being so proactive in dealing with developers to ensure they are respecting our community.
Leaside has it all. Walkability, respected schools, an involved community. Having experienced all this in the over 50 years I have lived here, I can see why others also want to be part of it all.
Real estate values reflect this great community we live in.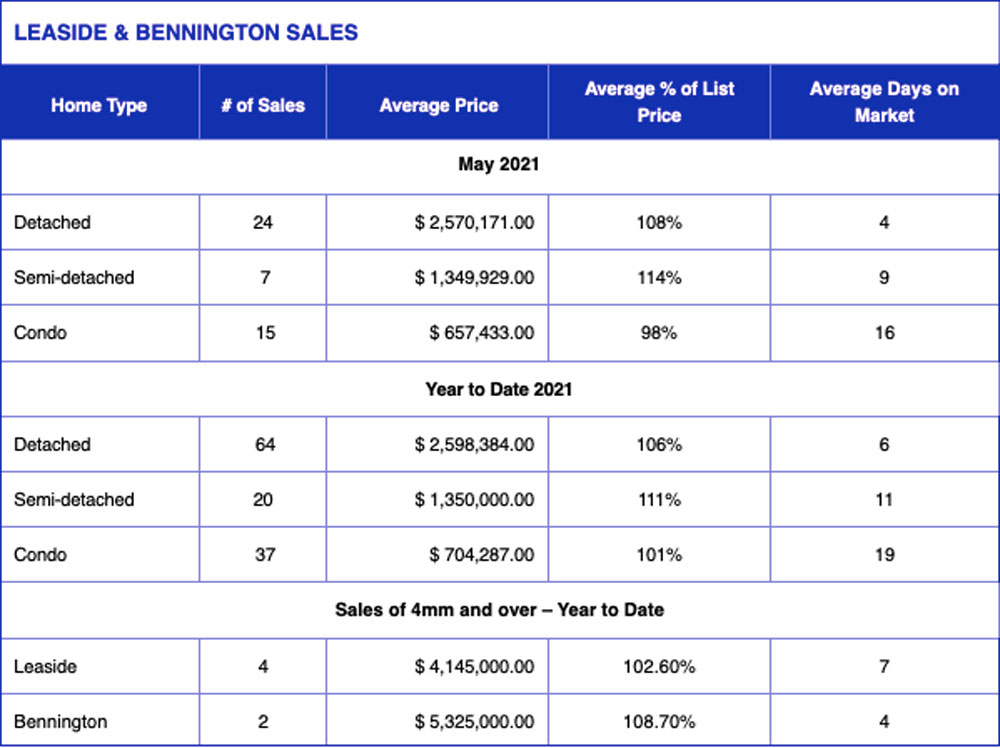 Carol Wrigley is a Sales Representative with Royal Lepage Signature Realty. www.carolwrigley.com.