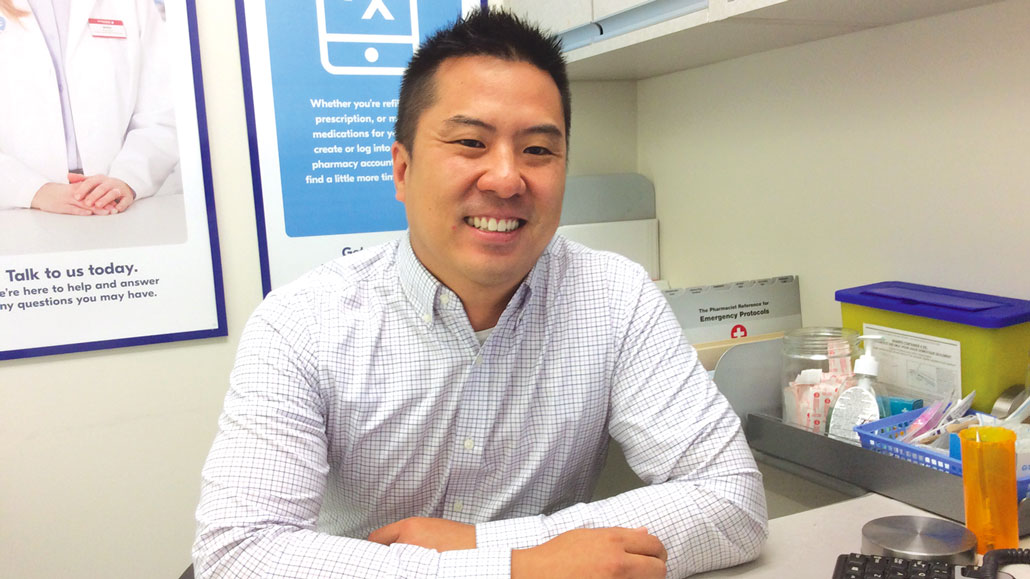 COVID-19 has radically changed our healthcare landscape, impacting the way we access our healthcare professionals and how we seek advice. As a frontline healthcare worker and your front door to care, I'm here to support you. We know that in order to get through this pandemic, we need more testing and more vaccinations, and I'm proud to provide COVID-19 vaccines and asymptomatic testing in my pharmacy.
Participating in these programs has brought a new level of excitement to our pharmacy and to our team. To play a small part in helping to end the pandemic, which has taken so much from so many in our community and across the country, has been a highlight of my career.
I am just proud. Proud of my team, who continue to work tirelessly and without question to help get more needles into arms. It's not just our team of pharmacy teams, though, it is also our front-end staff who have provided our customers with the safest possible shopping experience while they pick up their essentials. The dedication of my team has brought me to tears on more than one occasion and I cannot thank them enough.
I am also immensely proud of the Leaside community for their patience, for helping us to fill many of our appointments and for doing their part by getting the vaccine that is available to them. Our patients have been excited. This is an important moment.
Some have cheered, some have cried, and many have thanked us for doing our part. Being part of the healthcare team and being educators to patients throughout the pandemic has been professionally fulfilling to all of our pharmacy team at the store. But it's not just us, it's also you. You made the decision to help to protect yourself, your friends and family and your community, and that's just as important.
If you have yet to receive your first dose, please contact our pharmacy and we will book you an appointment, supply depending.
For more than a year now, we've been here for our patients and the community. As we start to see the light at the end of the tunnel, I want to thank you personally for your continued support. During the hardest times, a simple thank you and a smiling face, which is even noticeable behind your mask, have helped us to push through and continue to help our community to live life well.
Brian Mok is the owner/pharmacist at Shoppers Drug Mart, 1601 Bayview Ave. You can read more about him in Lorna Krawchuk's profile in our September 2019 issue.