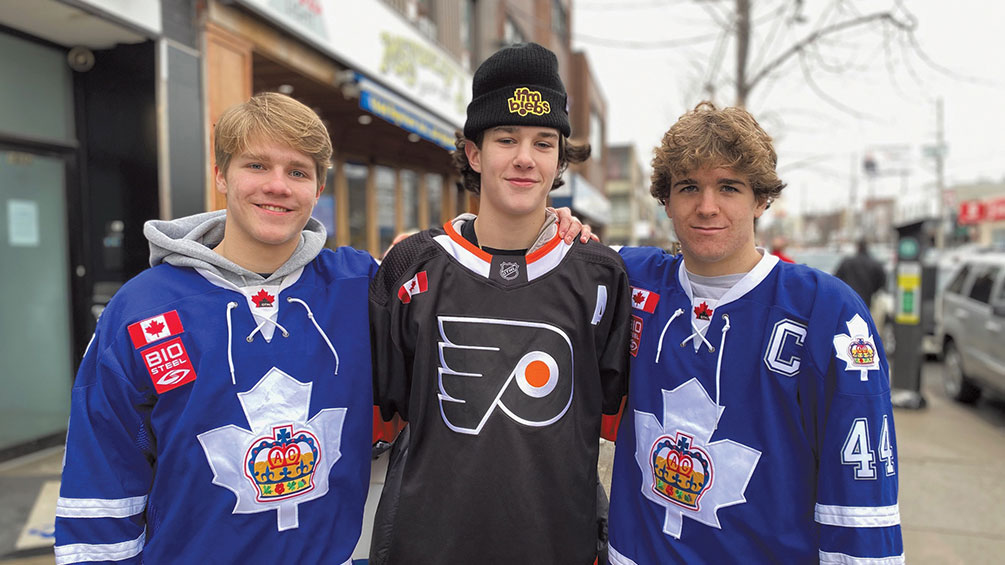 On January 24th, the top 40 GTHL Under-16 'AAA' players competed in the prestigious 2023 GTHL Top Prospects Game.
And three of those players were from right here in M4G.
Kieran Witkowski, Matheas Stark and Adam Smeeton were all selected to play based on their outstanding hockey careers.
This was the 13th annual year of the Top Prospects Game, which has seen current NHL stars such as Connor McDavid, Mitch Marner and Darnell Nurse chosen to play.
Kieran Witkowski
Witkowski began skating at the age of three and after watching his dad and uncles play hockey in a men's league, jumped into the game.
The St. Mike's student started his hockey career with the Leaside Flames and played with the Toronto Jr. Canadiens before joining the AAA Toronto Marlboros two seasons ago.
A left-handed shooter, Witkowski plays and trains year-round with a number of coaches and trainers, including Dan Noble at GRIT athletics on Laird. He also plays on his school's volleyball team and golfs.
The player is "very honoured and excited to be selected to the GTHL Top Prospects Game" and is "so grateful for (his parents) and all they do for (him)."
Matheas Stark
Stark, who has been with the Toronto Marlies for five years, started his hockey journey at the age of four with Leaside Hockey.
Early on, he was inspired by Sidney Crosby and like Sid, works hard year-round, noting that he works with the "best trainer in the world," Dan Noble.
The forward currently ranks in the top 10 list of potential picks for the Ontario Hockey League (OHL) draft and has been described by one OHL analyst as "dangerous off the rush, (with) very good vision with the puck, and possesses a great shot with a lightning-fast release."
This left-handed shooter thanks those closest to him who have backed him in his hockey journey. "My dad because he introduced me to hockey and he's super supportive. He also pays for everything! My mom too because she's very supportive."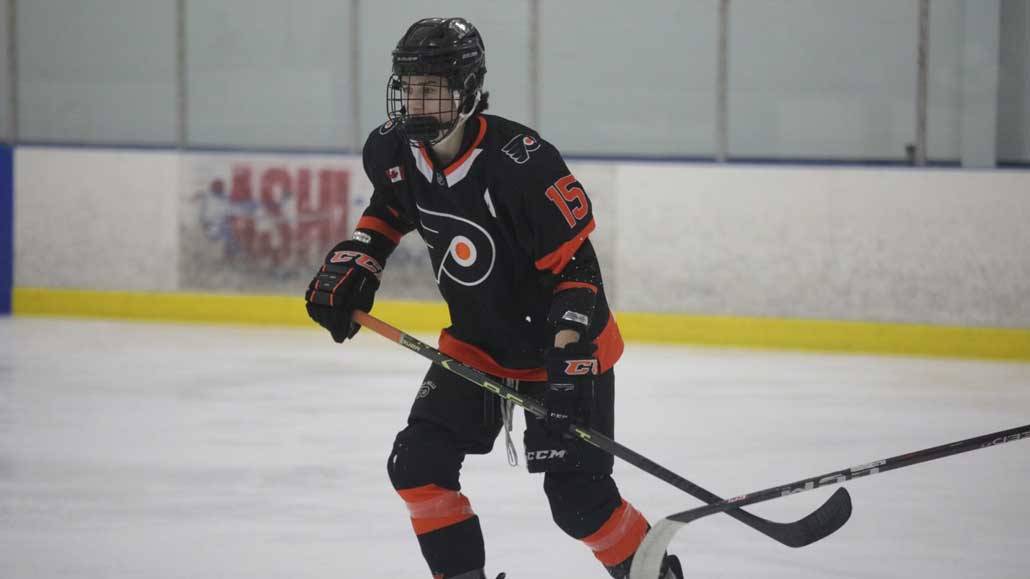 Adam Smeeton
Wanting to emulate his older brothers, Smeeton began playing hockey at the age of four. He has moved continuously up the ranks and has played his past five years with the AAA Don Mills Flyers.
Citing the effective leadership and strong two-way game of Patrice Bergeron of the Boston Bruins as inspirational, Smeeton keeps his own game strong with training beyond that with his team. He works out throughout the year at Pure Fitness and in the off season does conditioning and strength training at GRIT with Dan Noble.
The Leaside student is a multi-sport athlete who played competitive baseball with the North York Blues AAA club from 2016 to 2022 and also loves to golf.
On being selected for the Top Prospects Game, Smeeton notes that "it's an honour to be selected. There are so many good players in the GTHL AAA loop and to be chosen is very exciting. It's an opportunity to showcase our abilities and hopefully gain attention to get to the next level in hockey."
With their outstanding skills recognized through their selection into the GTHL Top Prospects Game, all the players' futures are definitely bright.