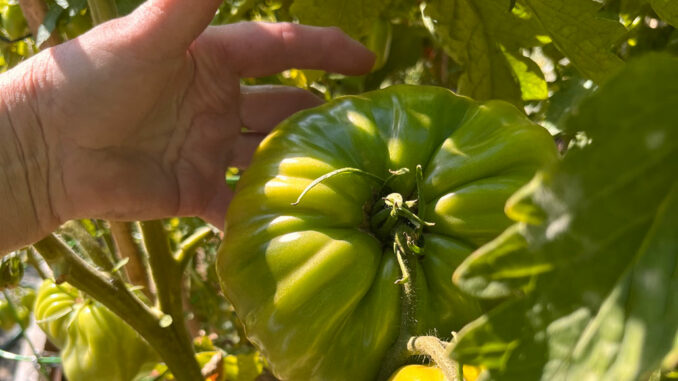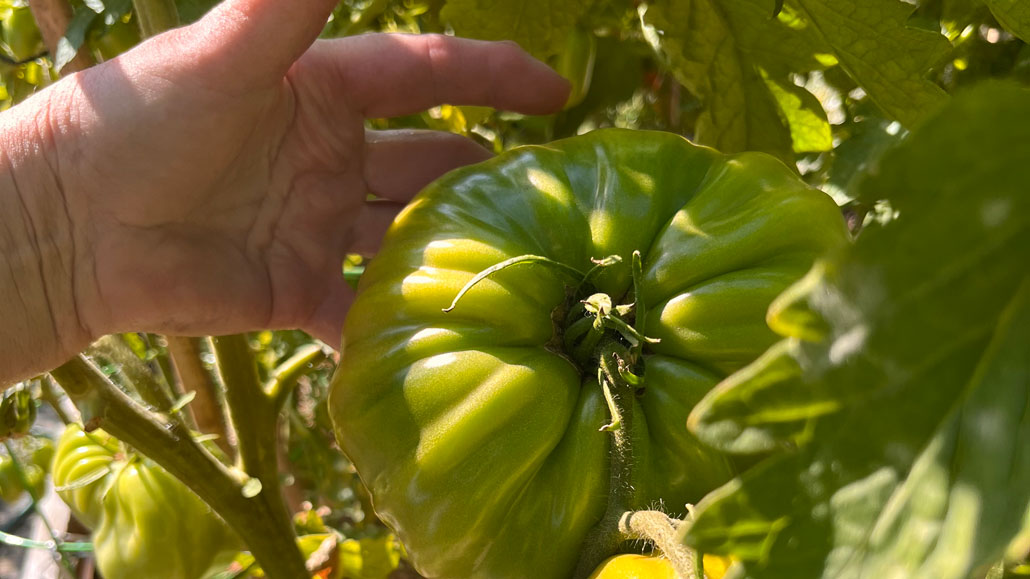 For the past decade, the Flemingdon Food Bank has been the beneficiary of fresh, organic crops, all grown and harvested by St Cuthbert's community volunteer gardeners…the Gard'n Angels.
I've watched this group struggle through the pandemic, deal with supply shortages, battle extreme weather with both heat and droughts, along with many other gardening challenges. Yet with sheer determination, these dedicated volunteer gardeners (around 20 this year) always manage to produce an amazing bounty of quality vegetables and herbs.
But that's not all. In keeping with the St. Cuthbert's Greening Sacred Spaces initiative, a section of the church grounds was transformed into a new pollinator garden using only native plants. And all of it planted and maintained by the loving hands of these Gard'n Angels.
"The garden has flourished to become a welcoming and useable tranquil garden for quiet contemplation, rest, prayer and meditation for the community," says garden co-chair Nancy Wahlroth.
The Leaside Garden Society took notice, and this year, awarded the St. Cuthbert's Gard'n Angels the non-residential award for improving the streetscape and inspiring passersby. In my opinion, they couldn't have chosen a finer recipient. Here's how the Gard'n Angels came to harvest this year: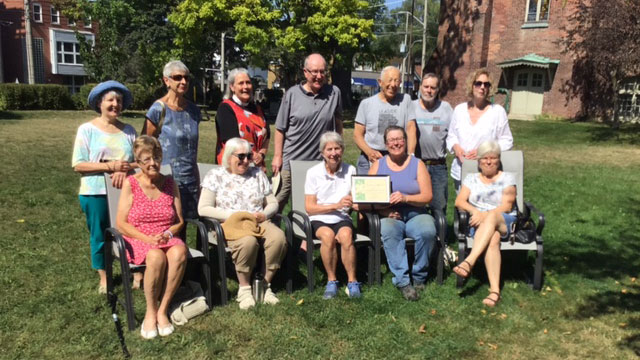 Start fresh
After 10 years of crop production, they invested in worm castings and living organic soil to replenish the depleted garden beds. According to Kathi Davies (lead gardener and garden co-chair), these enhancements resulted in bumper crops of tomatoes, peppers and beans.
Kathi also gives credit to Jen Tobin, Carmen Applegrath and other community friends, who donated heirloom tomato and pepper seedlings. Some are varieties I'd never seen before, including a tomato that was the size of a small pumpkin!
Experiment
After experiencing three years of heat and drought, they decided to try straw as a mulch and invested in a water meter. In the past, they would water when the soil looked dry (which meant often), but the meter showed them when the plants actually needed hydration. Not only did they save huge amounts of water, but they also saved countless volunteer hours.
Expect the unexpected
Not everything grows well or according to plan, and every year seems to bring new and unexpected plant problems. This year it was all about the kale. Black stem rot (a nasty bacteria usually caused by infected seed) meant removing and destroying their entire kale crop. Now that garden bed will need solarizing.
Look ahead
With another growing season under their belt, the Gard'n Angels are looking for ways to improve next year's crops, with plans already underway.
Here's a look at what's ahead.
The raised (wood) garden beds (made by volunteers) have reached end of life and need replacing. The plan now is to purchase galvanized steel planters, which are far more durable but also very expensive. How can they afford them? Kathi is thinking about a fundraiser where they could sell seeds. Good idea! Or maybe we could all pitch in with a little seed money (no pun intended) to help them get those new planters?
For some reason, these harvest reports fill me with so much joy. Perhaps it's the association with a bountiful harvest and Thanksgiving that moves me. Maybe it's how much I learn from these special gardeners.
But I just received the 2024 Trends Report from the Garden Media Group, called Eco-Optimism, and one of the highlights is called 'Planting with a purpose and the power of community'. Maybe that's it! The power of community. Our community. Happy Harvest, Happy Thanksgiving!