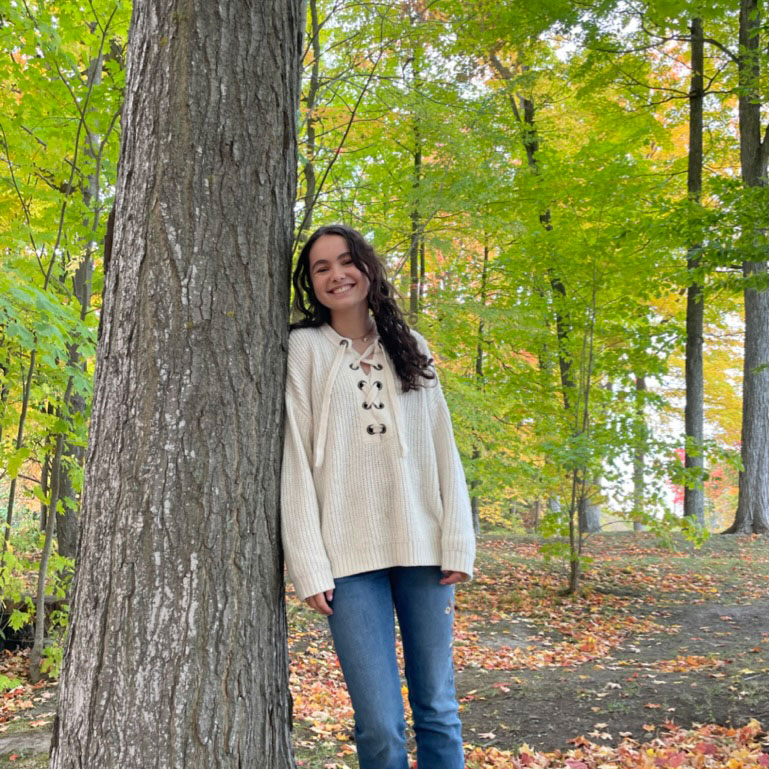 Stella Pliska has taken her lifelong passion for music to a whole new, and truly inspiring, level.
As the 2023 winner of the Jazz Aspen Snowmass Songwriting Competition at the high school level for her song Future Me, Pliska edged out entrants from across North America.
The 15-year-old Pliska has always been surrounded by and engaged in music. As a baby, Pliska's mom, Kate Kirvan, enrolled her in the Leaside Music Studio where, for several years, she sang and played instruments.
At the age of 4, she began ukulele lessons, picked up guitar in Grade 7 and recently started playing piano.
She performed with the Bach Children's Chorus for two years, the Canadian Children's Opera Company for two years and since 2018 has performed with the Voices Rock Canada choir.
She currently attends Cardinal Carter Academy for the Arts with vocal music as her area of study.
While she's the only musician in her family, Pliska's parents, Kate Kirvan and Scott Pliska, have brought Stella along with sister Kiera to numerous concerts and music festivals throughout her life.
They've seen multiple artists including The Lumineers, Imagine Dragons and Grace VanderWaal and have attended concerts at the Snowmass Village since the sisters were very young.
Pliska has also attended some 20 musicals, both at Stratford and in Toronto, and Cirque de Soleil with both friends and family, and was recently chosen to participate in a musical at the Toronto Fringe Festival.
So yes, she's got a history with music and performance!
Pliska wrote the song for which she received the Snowmass Songwriting award – Future Me – in December 2022 at a time she was "inspired by a lot of pressure and events that were happening in my life."
It was the first full song she'd ever written.
Since then, she says, "songwriting has become a favourite hobby of mine, and a way to articulate and express my feelings." She continues to write songs on her own and in collaboration with classmates from her arts school.
Describing herself as a "singer-songwriter," Pliska cites Lizzy McAlpine, Grace VanderWaal, Billie Eilish and Taylor Swift among the many artists who have inspired her own song-writing.
On September 2nd, Pliska will perform her song Future Me live at the Snowmass Festival. Others who will be performing at the festival include Foo Fighters, The Lumineers, Old Dominion and Grace Potter.
With such a well-earned opportunity ahead of her, Pliska calmly but humbly notes that "I don't really get super nervous playing music. I just really love it."
And with her musical background, her quiet confidence is completely understandable.
To listen to Pliska's award-winning song, click here.