Leaside Library October Events
October 1, 2019

-

October 31, 2019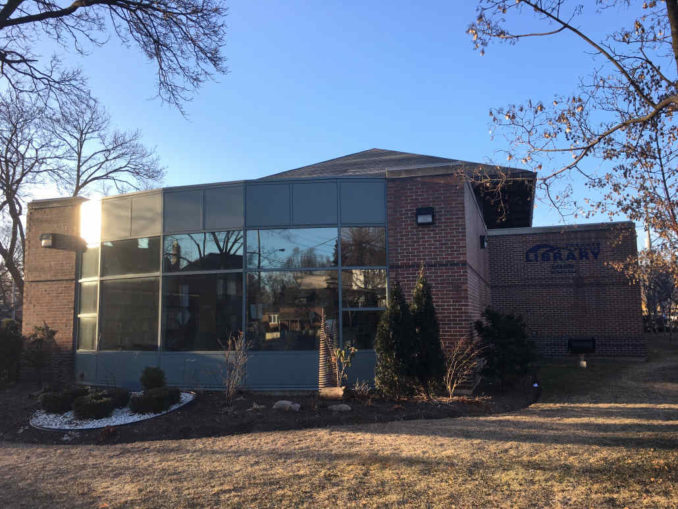 October Listings for Leaside Library
Program information is up-to-date as of September 5, 2019.  For the most up-to-date information, please consult our website: https://www.torontopubliclibrary.ca/leaside/
Baby Time
Birth – 18 months
Stories, songs and bouncing and tickling rhymes for babies up to 18 months old, accompanied by parents or caregivers. Drop in.
Tuesdays: October 1, 8, 15, 22, 29
10:00 am – 10:30 am
Birth – 5 years
Stories, songs, rhymes and activities for children ages 5 and under with their parents or caregivers. Drop in.
Wednesdays: October 2, 9, 16, 23, 30
10:00 am – 10:30 am
Comic Arts Workshop with Kean Soo
Ages 13 – 19
Join award-winning graphic cartoonist Kean Soo (Jellaby, March Grand Prix) as he shares his process of writing stories, creating characters, and drawing for comics and graphic novels! Kean will be teaching basic writing and drawing techniques to create your own stories. And working with the audience, he will create a live comic to demonstrate how it all comes together on the page! Space is limited – call 416-396-3835 to register.
Friday, October 11
2:00 pm – 3:00 pm
All children
Drop by the library for a spooky scavenger hunt before you head out trick-or-treating! No registration required. Drop in.
Thursday, October 31
3:30 pm – 6:00 pm
Ages 9-12
Do you love reading? Join the Kids' Book Club at the Leaside branch! Meet some old and new friends to talk about a chosen book. The books will be chosen by book club members.
Please register by calling 416-396-3835. (Note: The first meeting will be held on October 3, 2019. A book has not been selected for this meeting. Please bring a book you would like to share with members and a list of books you would like to read!)
Thursday, October 3
4:00 pm – 4:45 pm
Leaside Needleworx Group
Adults and Older Adults
Knitting and crocheting at the library.  Bring your own projects or start something new.  
Drop in.  Everyone welcome.
Fridays: October 4, 11, 18, 25
10:00 am – 11:45 am
Adults and Older Adults
A representative of the Ministry of Transportation will share tips and reminders to help drivers navigate Ontario roads during various winter conditions. Learn about winter tires, winter prepping yourself and your vehicle, how the province manages snow removal, how to find information about road conditions before you travel, and more. Space is limited. Call 416-396-3835 to register.
Thursday, October 24
10:00 am – 11:00 am
Ages 4-8
Put on your pyjamas, pack up your stuffy, and visit the library for a Stuffy Sleepover! Hear stories, play games, make a sleep mask, then leave your stuffy to spend the night in the library. For children ages 4-8, their parents/caregivers, and their stuffed friends. (Only the stuffies will be sleeping over.) Pick up your stuffy after the sleepover and learn how your friend spent the night. Registration begins Monday, September 16, in branch, or by calling 416-396-3835.
Thursday, October 24
6:30 pm – 7:30 pm
Youth Advisory Group
Ages 13-18
Volunteer members earn community service hours and gain valuable skills by designing teen programs, providing input about teen collections, helping out the community and making new friends! New members are welcome year round. Application forms are available in branch. Call 416-396-3835 for more information.
Wednesdays: October 2, 16
4:30 pm – 6:00 pm