Digital Disconnect Documentary – Free Screening
September 30, 2019 @ 7:00 pm

-

9:00 pm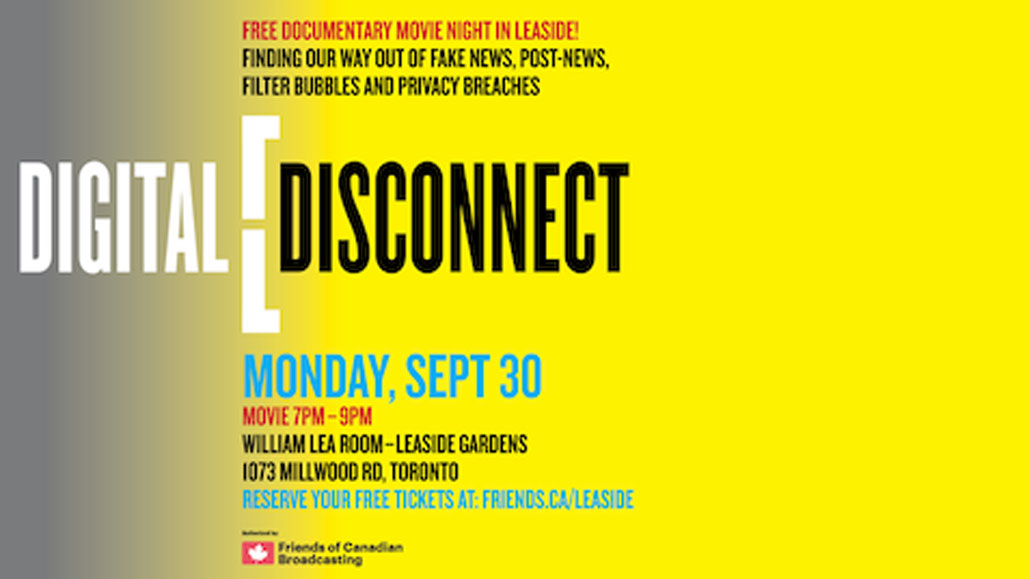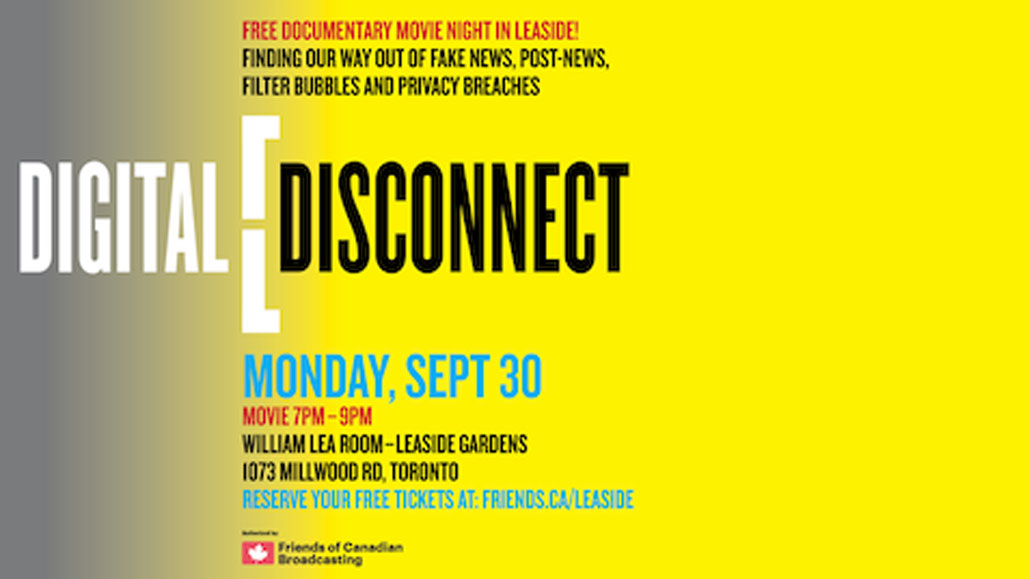 Digital Disconnect
Doors at 7:00pm, Popcorn and Soft Drinks Provided!
Who doesn't love a free movie? Our amazing Don Valley West volunteers have organized a screening of Digital Disconnect on Monday, September 30th. I'm coming to the event and would love to meet you there.
FRIENDS defends CBC because Canadian democracy depends on citizens' ability to access impartial, independent news and information. It's no accident that polarization and xenophobia have exploded since Facebook surpassed CBC as Canada's #1 source of news.
Digital Disconnect is a fascinating documentary that explores the crucial question of whether the connective potential of social media outweighs the damage it inflicts on our brains, our families, our society, and our democracy.
While the misdeeds of Facebook are becoming increasingly well-known, most people don't realize that Ottawa lets companies like Facebook, Google and Netflix play by their own rules while also subsidizing them with billions of our tax dollars.
For every $1 invested in CBC, Ottawa spends $2.50 on subsidies and exemptions for Silicon Valley. Meanwhile, CBC remains one of the most poorly-funded public broadcasters in the developed world.
Are these really Canada's priorities? In this election year, we've got a rare chance to make things right.
We are sponsoring the screening of this film as part of our WeChoose election campaign that is mobilizing Canadians in key ridings to fight for the CBC we need. Our political leaders have a choice. We choose Canada. We choose CBC. Will they?
Come out to watch the film, meet some great people, and get involved.
To book your free ticket click here.