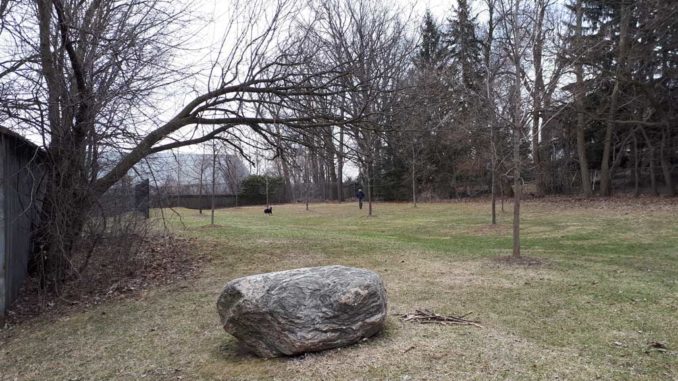 In many ways, parks are the heart and soul of our communities. They're where we go to relax, spend time with our families, and gather as a neighbourhood. Throughout the course of the pandemic, we've learned just how critical parks are to life in a city – countless studies have shown that spending time outdoors is good for both mental and physical health.
During my time in office, I have continually prioritized improving our local parks, enhancing protections for trees, and investing in Toronto's world-class ravine system. Many of these projects were multi-year endeavours that included extended community consultation and coordination among multiple City divisions.
As your local councillor, I am pleased to be working on several park initiatives in Leaside. At 939 Eglinton Avenue East, we are building a new, 1,718m² park with a preliminary design that includes a heritage hub commemorating the history of the site, an open lawn area, a tree grove with benches and a walkway, and an outdoor amphitheatre. The park design will continue to be refined through 2022, with construction anticipated to begin in 2023.
I am working closely with Parks, Forestry, and Recreation (PFR) on a new parkette at 21 Southvale Drive, which will provide greater connectivity to the Leaside Memorial Community Gardens (LMCG) grounds. At present, fencing and grading have been completed on-site and the property is expected to be added to the City's 2023 capital budget. Once community engagement is underway, PFR will look at 21 Southvale Drive and the LMCG grounds as a whole. In addition to revitalizing our green spaces and building new parks, I remain focused on growing the tree canopy in Leaside and improving the biodiversity of our local urban forest. This season, Urban Forestry staff will be planting more than 1,125 new trees and shrubs at Sunnybrook Park, as well as 17 new trees at Serena Gundy park.
Toronto has one of the densest urban tree canopies in the world. The City's 2018 Tree Canopy Study indicated that our canopy coverage has increased from 26.6% to 31% per cent over the last decade, representing an increase from 10.2 to 11.5 million trees. Growing our tree canopy is a city-wide endeavour, but the real work takes place on the ground in our local parks and green spaces. When our urban forest thrives, Toronto is a more healthy, liveable, and resilient city.