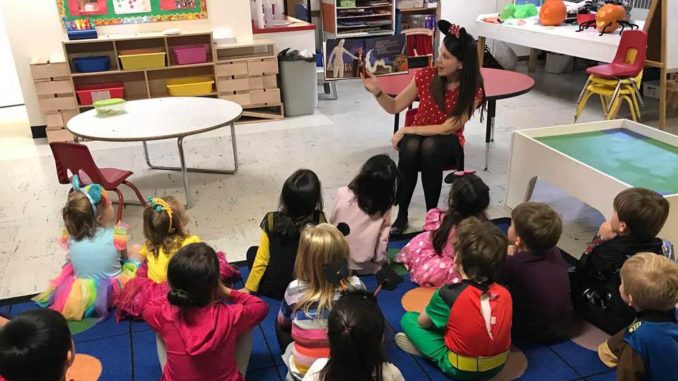 The blossoming career of a popular kindergarten teacher, who has been involved in the field of education for 16 of her 29 years, recently hit a temporary roadblock.
Danielle Cummer, who started volunteering at Rolph Road Elementary School at the age of 13 with her beloved kindergarten teacher, Irene Furze, was diagnosed with acute myeloid leukemia in December 2018.
Few teachers have shown the same determination as Danielle Cummer, and it's this same determination that will help in her recovery.
Her young career is already noteworthy. While at Leaside High School, she ran two programs from her home on Heather Rd. The first, "Building Blocks," was a summer camp based on art, math, reading and outdoor play, and the second, an "After 4 Enrichment Program," focused on reading and education-based games.
Danielle says that she was pursuing her goal of "becoming the most prepared teacher ever" and following her philosophy that "the more you teach, the better you teach."
Her personality ensured that her programs were popular. One Leaside mother, Kim Spitzer, reports that her children were lucky to "benefit from her warmth, energy, infectious smile and encouragement" at Rolph, and had "endless fun" at the summer camp.
After LHS, Danielle entered the Concurrent Teacher Education Program at U of T. She graduated in 2012 after doing placements at Rolph Road and Bennington Heights. At the same time, she participated in the Tutors in the Classroom Program, helping students develop reading and math skills.
With her wealth of experience and stellar reputation, Danielle was recommended by a family friend to The Lawrence Park School (LPS), a private institution offering toddler, preschool and kindergarten classes, as the perfect candidate to create and implement a full-day kindergarten program there. It was her dream to teach kindergarten because it "sets the stage for all future learning."
Danielle's work in developing the kindergarten program is so well-respected that she is now the lead teacher in the program where she "pours her heart and soul into her work" and acts as "a positive role model to her students and staff," according to the school's directors, Jennifer Currie and Kirsten Bell.
But Danielle's school year was disrupted by the recent leukemia diagnosis. She spent a month in Sunnybrook Hospital undergoing intensive chemotherapy and will receive ongoing treatment on an outpatient basis for the next several months. Thankfully, she is now in remission and has been given the prognosis of a full recovery.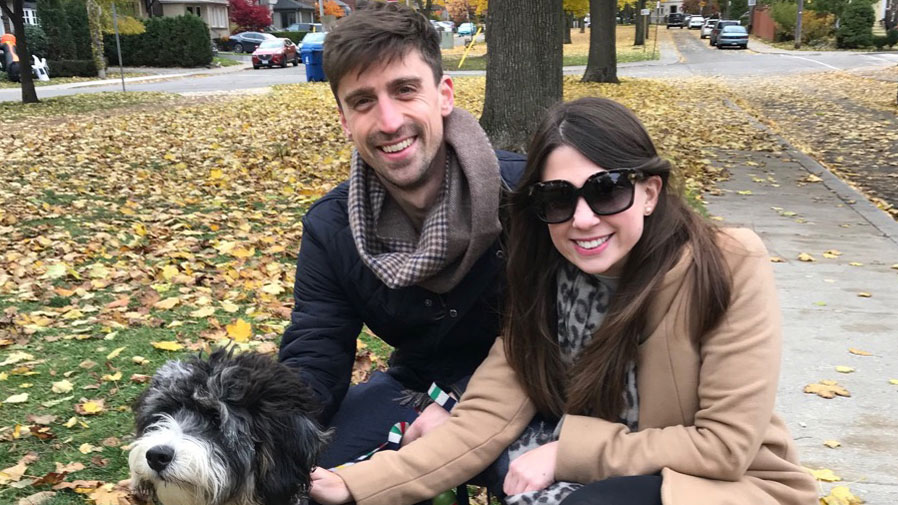 Throughout this period, the community has rallied around Danielle and her boyfriend, Stephen Kupfer, a French teacher at Crescent School.
The parents of students Danielle has taught at LPS stepped up to create a "Meal Train" to provide dinners and a GoFundMe page for donations to enable Stephen to take a leave of absence to be with Danielle during her treatment. The Meal Train roster has been full since December 10 with parents of students, neighbours and friends coming forward.
A similar group has donated $39,225 so far towards a goal of $50,000 to the GoFundMe page. Chrystal Saffer, organizer of the Meal Train, speaks for all of those involved when she explains that because of what Danielle has done for their children, they "wanted to give back all of the love and support she deserves…and to create a sense of knowing we are all in this together." Danielle's mother, Janet DaCosta, says they have been "overwhelmed by the generosity" that has allowed them "to focus on Danielle's recovery."
For more information on the GoFundMe campaign: https://www.gofundme.com/help-danielle-fight-leukemia