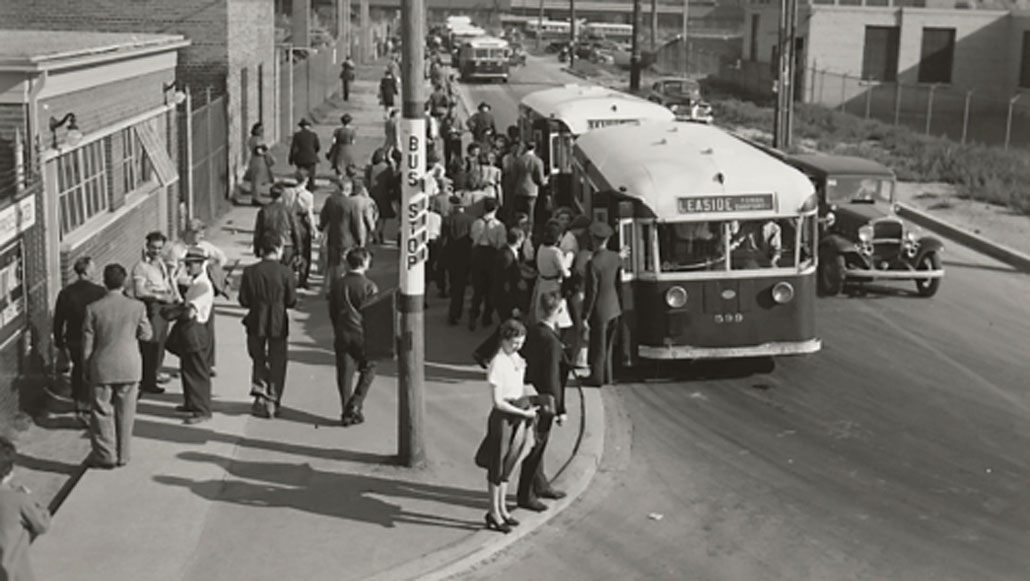 On Sept. 1, 2021, the Toronto Transit Commission (TTC) will celebrate its centennial, marking 100 years of moving Toronto. I am honoured to serve as Chair of the TTC as we recognize this important milestone in our city's history.
Toronto has grown exponentially since the TTC was founded in 1921, from a population of just over 500,000 to nearly 3 million. Through a century of immense change, the TTC has evolved and adapted along with the city it serves. I am proud of the impressive steps we have taken in recent years to advance a number of key initiatives – expanding our eBus fleet, accelerating critical upgrades and system-wide maintenance work, and building on our commitments to provide an accessible and inclusive transit system for all Torontonians.
The history of transit in Leaside dates back to 1915, when James Bristow bought a bus to carry passengers between the Grand Trunk Railway and Canada Wire & Cable Company. Bristow maintained operation of buses in Leaside until 1927, when the TTC started providing bus service between Yonge Street and Laird Drive – the beginning of the 56 Leaside bus route we know today.
To commemorate 100 years of the TTC, photo exhibits have been installed in select subway stations throughout the city that showcase the legacy of our organization over the last century and invite our riders to take part in this landmark occasion in the TTC's history. In addition to the in-station displays, these photos are also available to view on the City of Toronto Archives website at www.toronto.ca/archives.
The TTC has played an important role in Toronto's growth over the last century and will undoubtedly continue to shape our city in the years to come. While there are many challenges ahead of us, I look forward to seeing what the next century holds for the TTC.
Community Environment Days
This year, the City of Toronto will be hosting 14 drive-thru Environment Days at Drop-Off Depots across Toronto in September and October.
These drive-thru events will provide an opportunity for residents to properly dispose of a variety of household items, including clothing, small appliances, and electronics. You can also safely dispose of household hazardous waste, pick up free compost, and bring books, sports equipment, and clothing for donation.
If you're interested in attending one of these events, the two closest to Leaside are:
• Sun., Sept. 12 from 1 p.m. to 5 p.m. at the Bermondsey Transfer Station (188 Bermondsey Rd.)
• Sun., Oct. 24 from 10 a.m. to 2 p.m. at the Bermondsey Transfer Station (188 Bermondsey Rd.)
You can find the full 2021 Environment Day event schedule and a list of items that will be accepted at www.toronto.ca/community-environment-days.