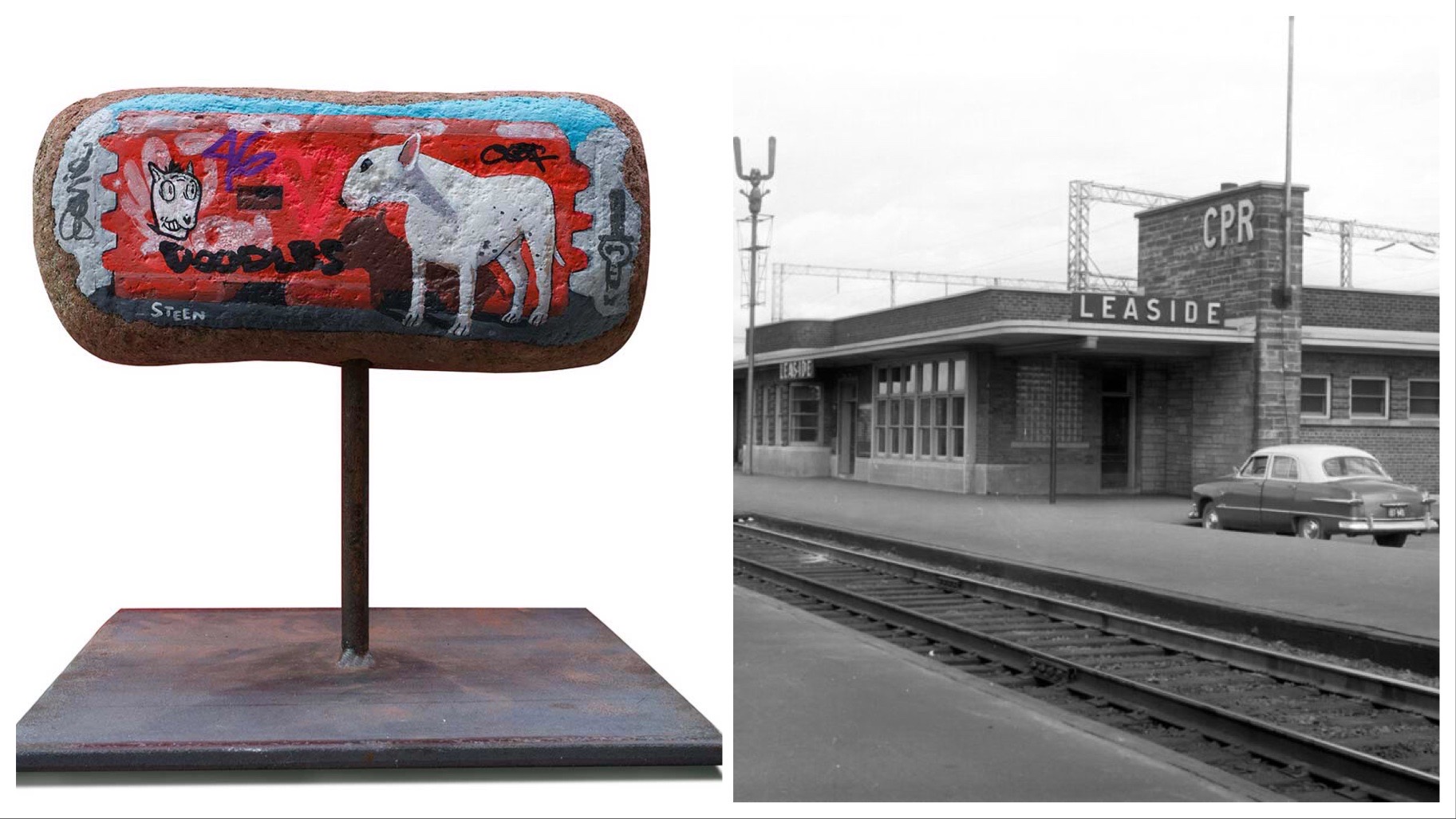 In September of 2022, a hidden piece of Leaside's history was demolished.
There's a good chance you might not even have realized it existed in the first place.
Along Village Station Road to the right of the Millwood Esso stands the site where the Leaside Station once stood.
The station was built in 1894 by Canadian Pacific Railway on a line leased from the Ontario and Quebec Railway Company. The original station burned down in 1945, was rebuilt as a brick single-storey building in 1946 and continued to serve passengers until 1982.
From 1975 until 1983 the station also served as the Canadian Pacific Hotel's Village Station Restaurant and, after shutting down as a restaurant in 1983, housed CP Rail offices and the CP police headquarters.
Following the eventual relocation of CP operations, the station sat abandoned and seemingly unloved.
While Heritage Toronto designated Leaside as "A Railway Town" in 2012, the station did not meet the criteria to be saved from demolition by Metrolinx for the construction of the Ontario Line.
But one internationally-acclaimed artist living and working in Leaside has managed to capture part of the station's history through three found object sculptures.
Artist Brandon Steen is passionate about both the iconic and overlooked architectural history of Toronto.
His paintings have captured many buildings and other structures from across the city, including Leaside edifices integral to the neighbourhood's historic contributions during both World Wars.
Upon learning of the demolition of the train station, Steen went to the site and pulled three bricks from the rubble. "It's a shame," he notes sadly, "that they didn't want to save it."
Each of the bricks tells a rich story of Leaside, the station and the shadows of architectural history.
The bricks, welded onto steel stands by a local business – Wrought Ironman – include paintings of multicoloured fire hydrants in Leaside, the number 46 to denote the year the station was rebuilt, graffiti from around the city, and Steen's English Bull Terriers Fionny and Dolores, who represent the artist himself traversing the city.
Through the stunning sculptures, Steen has created an artistic opportunity for the history of Leaside's important rail history never to be forgotten.
To view Steen's work, please visit steenart.ca.