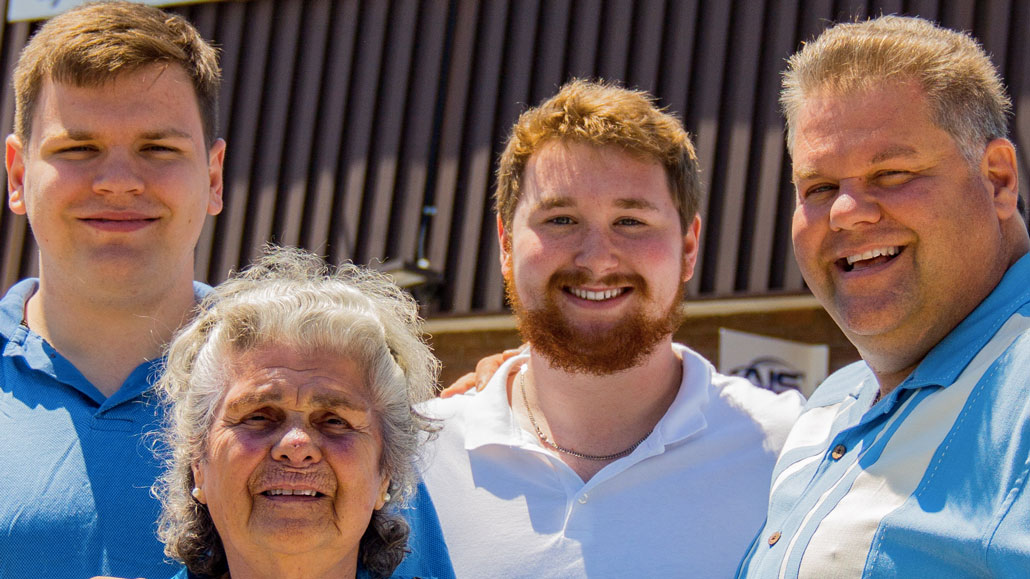 Anthony Picilaidis's used-car sales company, AJS Auto Sales, is truly a Leaside family affair.
Picilaidis started AJS about four years after the software company where he worked as chief customer officer was sold and he found himself out of a job. He and his family have lived in Leaside and been active in local sports and school affairs for more than 30 years. A self-professed car buff, he always had a dream of owning a business in the car industry. At the time, his eldest son was working part-time at Lexus on the Park on Leslie Street and Picilaidis came up with the idea of starting an auto sales company focused specifically on older, pre-owned vehicles.
"The timing was right and it just sort of happened," he said. "I always felt there was a large, underserved market for people who would prefer to buy older, less expensive used cars rather than pay $30,000 or $40,000 for a newer car that is coming off its lease. It also was advantageous because it required a lot less capital to get the business going."
Picilaidis settled on a location in Scarborough. His two sons John and Stephen – hence the company name AJS (Anthony/John/Stephen) – are involved in sales, minor repairs, car jockeying and detailing, and his mother Katarina, who lives in East York, helps out as well.
Anthony normally has an inventory of between 30 and 50 cars on hand at any one time, which may include something as old as a 1996 Honda Accord LX with 208,200 km for $2,700, a 2009 Dodge Grand Caravan with 164,853 km for $7,150, or a 2016 Ford Explorer AWD police interceptor with 200,353 km for $12,900. "Ex police service vehicles are sort of a specialty with us," he says. "They seem to be very popular among our younger and older customers alike."
If you don't like the car-purchasing experience, AJS provides a brokerage service and will find a suitable pre-owned vehicle for you, and if you have a vehicle you want to sell but don't want the hassle of doing it yourself, the company offers a consignment service and will sell it for you through a formal process governed by Ontario Motor Vehicle Industry Council (OMVIC) rules.
The company also offers five detailing and car-care packages ranging in price from $42 to $384 and a headlight restoration program to restore a car's lights back to factory condition. Picilaidis is also opening up his own mechanics' shop in a nearby location to offer repair services directly to his customers. Only about 25 per cent of customers buy their vehicles, so AJS helps customers find a financing plan that works for them and also offers warranty programs and products from nationally-recognized and insured warranty companies.
"It's all about providing service to the customers," he says. "It's our main focus and what we strive to do."
This article was guest contributed by Talbot Boggs.